Pascoe Law Firm
Wrong Way Car Accident
Principal office located in Friendswood, Texas.
Available to service League City, Webster, Pearland, Galveston, and the surrounding areas within Texas.
Home » Wrong Way Car Accident
Texas Wrong Way Car Accident Lawyer
Of all the collisions that can occur on the roadways of Texas, wrong way accidents are some of the most devastating possible. These collisions often happen at high speeds with little warning for victims, leaving unsuspecting motorists with major and possibly fatal injuries. Wrong way crashes are some of the most devastating incidents that can happen on the roads. The sad reality is that wrong way crashes and collision are among the worst kinds of car accidents possible. In many situations, loved ones are lost and survivors must deal with very painful and debilitating injuries. When a motorist is negligent and travels in the wrong direction, victims deserve to be fairly compensated for their injuries and damages. At the Pascoe Law Firm, our legal team will work to determine the cause of the accident and help you recover damages from all responsible parties.
Wrong Way Driving Accidents
​Nothing can be more terrifying when you are driving than seeing a vehicle coming toward you in the wrong direction. Driving the wrong way against the flow of traffic happens more often than most people think and usually ends up causing some of the most serious and deadliest accidents. According to the U.S. Department of Transportation Federal Highway Administration, an average of 300 to 400 people are killed each year in wrong way driving crash. Because these crashes tend to that take place on high-speed divided highways and access ramps, the resulting injuries are generally more severe than in other types of vehicle accidents.
Why do People Drive in the Wrong Direction?
When you hear about a crash on the news caused by a wrong-way driver, the first questions that pops into most people's minds is: Why was the motorist driving in the wrong direction? While there are many different factors that can contribute to a wrong way collision, there are several characteristics or conditions that are commonly associated with these types of accidents. For example:
The vast majority of wrong way accidents occur while driving at night
Most wrong way crashes take place on the weekend
Speed or dangerous maneuvers that cause a loss of vehicle control
Many wrong way crashes involve motorists entering an exit ramp in the wrong direction
Passing vehicles on the wrong side of the road
Vehicle defects that cause cars to swerve and hit other cars
A large number of wrong way accidents involve drivers under the influence of alcohol or drugs
Road dangers that lead to loss of vehicle control, such as a tire blowout
Poor road signs and construction zones can cause drivers to go the wrong direction
​Finding out which of the factors caused a driver to crash into you or your car will help you understand who to hold responsible through legal action.
How Can I Be Injured in a Wrong Way Crash?
​Wrong way crashes can involve many different types of collisions. These devastating collisions are far more likely to lead to permanent or fatal injuries for anyone involved. Wrong way auto accidents often lead to:
Brain trauma
Spinal cord damage
Broken bones
Internal organ injuries
Burn injuries from vehicle fires
Any of these forms of trauma can cause permanent disabilities in survivors and require not only extensive emergency medical procedures, but long-term medical care and rehabilitation. These costly procedures can leave innocent victims with massive debts that they did not cause, but must now deal with. However, proving fault in a legal case can make the driver and his or her insurance provider that caused your accident pay for your losses so that you can recover as much as possible and without devastating debt.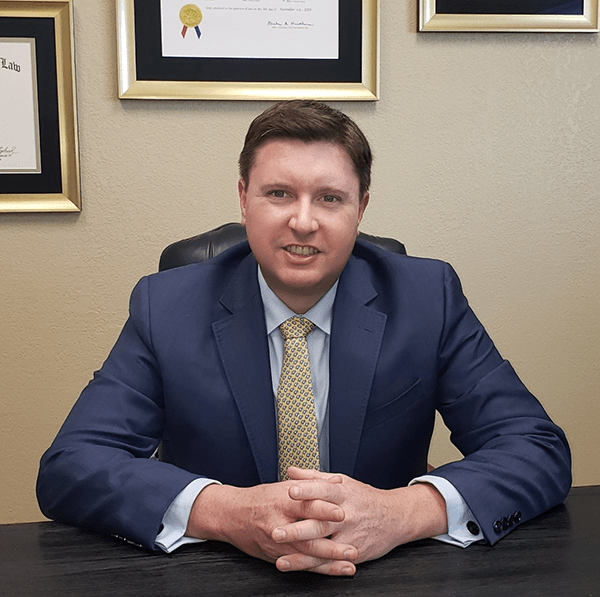 Proving Fault in Wrong-Way Auto Accidents in Texas
​In order to prove fault in a personal injury case, you must prove that the other driver acted negligently. A driver heading the wrong way on a street can be found negligent per se by violating a traffic law if posted signage is adequate to warn the driver that the road is, in fact, a one-way street. In layman's terms, negligence occurs when an individual such as a driver fails to exercise care toward other drivers, thereby causing an accident. If the driver's wrong-way driving is a cause of the accident, even if only a partial cause, you can seek damages from the driver.
​​The greater Houston / Galveston area leads Texas in wrong way crashes according to a recent report, many especially in the downtown areas that are notorious for having one-way streets and many drivers accidentally turn onto one-way streets, driving the wrong way. Though an inadvertent mistake, this slip-up can cause a serious accident, resulting in traumatic injuries and even death.
How Can I Find Success in My Wrong Way Crash Case?
​If you are recovering from being the victim of a wrong way crash or are grieving the death of a loved one from such an incident, it may seem obvious that the reckless driver is responsible. However, that does not mean that your legal case will be open and shut. You still have to prove how your incident happened, who caused it, and how much compensation you should receive. Only through collecting and presenting in-depth evidence and eye witness testimony can you have the best chance at finding complete success and receiving compensation that pays for your recovery. But with the help of a skilled wrong way accident lawyer, you can focus on recovery while your case is on its way to success.
Evidence Needed for Wrong Direction Collision Case
​To establish that the driver was driving in the wrong direction, you will need to prove:
1.) the direction both of the cars were driving in and
2.) whether the street was a one-way or two-way street.
Often times, a defendant will admit that he was driving in the wrong direction. If he does not, the direction the cars were driving in can be proved through direct and circumstantial evidence, such as an examining the damage on the two cars, examining tire marks on the road, witness testimony, and more.
​Next, you will need to prove the second prong and this may be more difficult if the driver alleges that he did not know he was driving in the wrong direction when the accident occurred. This will require examining the road for obvious signs and markers. Is there a sign that states "One Way?" Is there a sign with an arrow indicating the flow of traffic? Is the street one lane? Do the painted lines on the street indicate traffic is to flow in both directions or one direction?
Discuss Your Options With a Houston Wrong Way Car Accident Lawyer
​When you are injured by a wrong-way driver, you have the right under the law to seek compensation for your injuries. Our wrong way accident attorney has experience fighting for our client's legal rights in and out of a courtroom. If you or someone you care about has been hurt or killed in a wrong way collision in Texas, the Pascoe Law Firm can help. Our firm is committed to helping to protect the rights of people who have been wrongfully injured by the reckless and negligent actions of others. When you work with our experienced wrong way vehicle accident lawyer at our firm, you can trust that we will do everything we can to hold the responsible driver accountable for your injuries and losses.
​The aftermath of a wrong way crash or other serious car accident can be devastating to your physical, emotional and financial well-being. Even if the cause of the accident is clear, insurance companies can make it very difficult to collect the compensation you need to heal and move forward with your life. At the Pascoe Law Firm, we know just how challenging it can be to deal with insurance carriers. Our firm offers free consultations. During your meeting, we will answer any questions that you may have and discuss all legal options that you may have available. Call us today at 
713-829-4317
 or visit our main 
Car Accident
 page for more information.
Attorney, John D. Pascoe and the Pascoe Law Firm, is responsible for the content on this website, principal office and only office located in Friendswood, Texas. Servicing: Alvin, Angleton, Atascocita, Bay City, Bacliff, Baytown, Beaumont, Bellaire, Brazoria County, Brookside Village, Clute, Conroe, Clear Lake, Clear Lake Shores, Chambers County, Channelview, Cypress, Danbury Dickinson, Deer Park, East Houston, El Largo, Freeport, Friendswood, Fresno, Fort Bend County, Galveston, Galveston County, Greenspoint, Gulfgate, Harris County, Hitchcock, Houston, Houston Heights, Huffman, Humble, Huntsville, Jefferson County, Katy, Kemah, Lake Jackson, La Marque, La Porte, League City, Liberty County, Manvel, Memorial City Houston, Midtown Houston, Missouri City, Montgomery County, Montrose Houston, Nassau Bay, North Houston, Pasadena, Port Bolivar, Port Arthur, Pearland, Richmond, Rice Village, River Oaks, Rosenberg, Rosharon, Santa Fe, San Leon, Seabrook, Shoreacres, Sienna Plantation, South Houston, Sugar Land, Southbelt Ellington, Spring, Texas City, Taylor Lake Village, The Woodlands, Tiki Island, Tomball, Victoria, Uptown Houston Galleria, Webster, West Columbia, West University Place and throughout Texas.
Webpage is intended solely for residents of Texas or Persons seeking representation within Texas. An Attorney-Client relationship only occurs when both parties agree that the Attorney will represent the Client and will not be created until that agreement occurs. Website and all of its pages is intended to be used for educational purposes and does not constituted as legal advice. All information on every page of the website does NOT suggest or claim that the attorney has a specialization in any area of legal practice or certification. Attorney not certified by the Texas Board of Legal Specializations.
"John is very professional and great at what he does! He asks questions to be informed of your case so he can give you the best options and advice. He genuinely wants to help you and wants to make a good outcome for you. Would definitely recommend him to people needing his services!"