Pascoe Law Firm
Work Related Car Accident
Principal office located in Friendswood, Texas.
Available to service League City, Webster, Pearland, Galveston, and the surrounding areas within Texas.
Home » Work Related Car Accident
Work-Related Car Accident Attorney
​A work-related auto accident is not usually associated with what most people would associated an office or job site accident that caused injuries. However, many employees are injured each day operating cars as a part of their job responsibilities. Unfortunately, the traveling workforce is not immune to experiencing a work-related collision while driving an automobile. A car accident at work can lead to serious auto related injuries and even a wrongful death. ​The Pascoe Law Firm can assist you and your family if you sustained injuries in a work-related car accident in Houston / Galveston areas. Our Attorney has assisted people injured as drivers, passengers, and pedestrians who have been injured in an auto-related work accident case. Learn more about your options following a work-related vehicle accident by contacting our firm for a free case evaluation.
Determining If The Individual Is An Employee or Independent Contractor
​Unfortunately, even a quick trip across town related to a work activity can be far more dangerous than an extended cross-country trip than most employees would ever suspect. Astounding, 4 out of 10 work-related fatalities are attributable to motor vehicle accidents close to where one works. Whether the employee is a salesperson, travel nurse, on a business trip, or an individual who drives a bus, van, taxicab or delivery vehicle, they risk injuring themselves and others while on the job each day.
Work Related Auto Accidents Are Dangerous
​After a work-related car accident, it may be difficult to determine what the at-fault driver's employment status is at the time of the accident. One would need to find out if they are an independent contractor or an employee. How the driver is categorized at work is extremely important as an employee would be entitled to have their medical expenses paid by the workers compensation carrier, while an independent contractor would be responsible for paying their own medical expenses. It will also be used when trying to determination about if the driver's employer will be vicariously liable for their employee following a work-related vehicle accident.
Employee vs. Independent Contractor
​The difference between employee vs. independent contractor is important when multiple workers are injured in an accident caused by a co-worker. If their employment status is categorized as an independent contractor, they could theoretically pursue a claim against the individual under an employer's auto liability policy. Alternatively, if the driver is considered an employee, they might be entitled to get their medical covered through a worker's compensation claim.  As an employee they might not be able to sue a co-worker or his employer in a civil action.
​Employees Injured In A Texas Work Vehicle Accident Caused By Third-Parties
​An employee injured in a work-related car accident, that is not their fault or the fault of their co-workers may pursue claims for benefits under both the workers compensation and a claim against the driver at-fault or a standard insurance claim. While each fact pattern is different, both avenues have both positive and negative factors to consider when making a determination on which way to go forward following a work auto accident. An employee much be want to keep in mind that any workers compensation benefits paid out on their behalf will have a presumed subrogation (recovery) claim from the third-party recovery. As a result, an employee injured in a work related motor vehicle accident due to the fault of a third-party should speak to an experienced lawyer who can advise you about both options.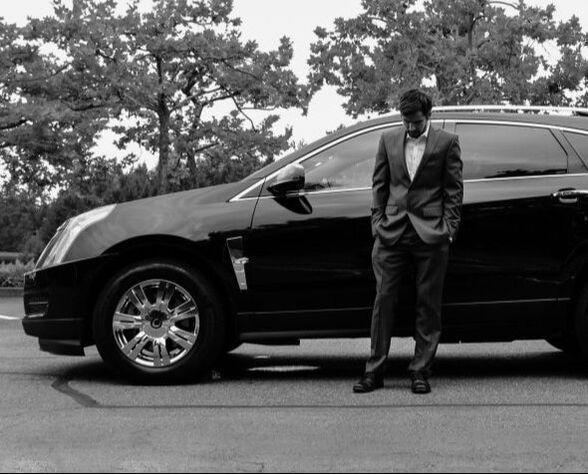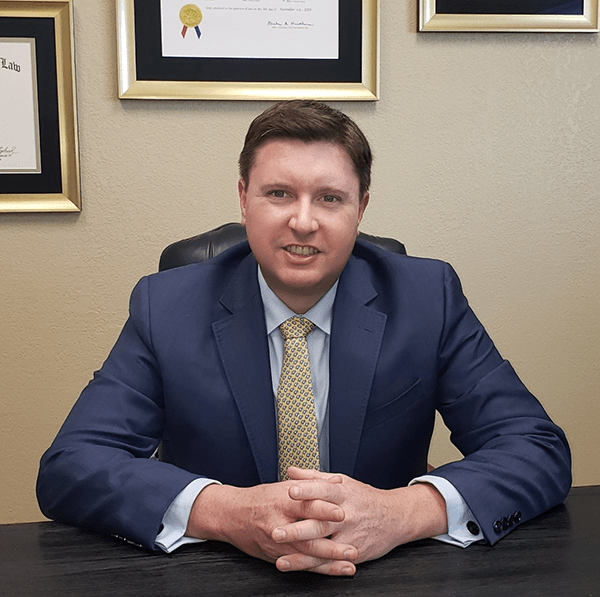 What to Do After A Work-Related Car Accident in Houston / Galveston?
Specific steps should be taken any time a worker is involved in a work-related vehicle accident. The steps include:
Move the damaged car out of the traffic lane as quickly and safely as possible
Call local law enforcement and ask for an ambulance when necessary
When possible, call the employer and make a report about the accident
Give the police officer written evidence of insurance coverage including the employer's name and insurance company along with the policy number
Be sure an accident report is submitted to the Texas Department of Motor Vehicles
Never discuss responsibility for the car accident or any details or circumstances about the wreck with anyone other than the employer, police, an identified representative of the employer's insurance carrier, or retained attorney that represents your legal interest.
​Hiring an Attorney For Injuries Related To A Car Accident That Occurred While On The Job
Work-related vehicle accidents can be complex when it involves multiple participants of different employment status; as well as, determining who is at fault for the accident and insurance coverage issues that might occur. It is essential to have a work-related auto accident lawyer to that your legal rights are being protected. Typically, the attorney will seek a recovery to cover expenses that include:
Medical bills
Lost wages from missed work
Damages to personal property
Lost future earnings
Pain, suffering, medical anguish and emotional distress
In the event that the worker was killed as a result of the work-related accident, family members can file a wrongful death lawsuit. The amount of compensation the family receives can cover past and future lost earnings, pain and suffering, any unpaid medical expenses associated with the accident, funeral and burial costs, and for loss of consortium and companionship.
Experienced Work Vehicle Accident Lawyer
​If you have were injured in a Texas motor vehicle crash while at work or on the job, or a family member was killed or injured, it is essential to speak with the Pascoe Law Firm. Our 
Car Accident Attorney
 can provide legal representation, gather evidence, speak to witnesses, and provide legal strategies that have been proven effective. Call us today at 
713-829-4317
 or fill out our online contact form for a free consultation and evaluation of the merits of your claim.
Attorney, John D. Pascoe and the Pascoe Law Firm, is responsible for the content on this website, principal office and only office located in Friendswood, Texas. Servicing: Alvin, Angleton, Atascocita, Bay City, Bacliff, Baytown, Beaumont, Bellaire, Brazoria County, Brookside Village, Clute, Conroe, Clear Lake, Clear Lake Shores, Chambers County, Channelview, Cypress, Danbury Dickinson, Deer Park, East Houston, El Largo, Freeport, Friendswood, Fresno, Fort Bend County, Galveston, Galveston County, Greenspoint, Gulfgate, Harris County, Hitchcock, Houston, Houston Heights, Huffman, Humble, Huntsville, Jefferson County, Katy, Kemah, Lake Jackson, La Marque, La Porte, League City, Liberty County, Manvel, Memorial City Houston, Midtown Houston, Missouri City, Montgomery County, Montrose Houston, Nassau Bay, North Houston, Pasadena, Port Bolivar, Port Arthur, Pearland, Richmond, Rice Village, River Oaks, Rosenberg, Rosharon, Santa Fe, San Leon, Seabrook, Shoreacres, Sienna Plantation, South Houston, Sugar Land, Southbelt Ellington, Spring, Texas City, Taylor Lake Village, The Woodlands, Tiki Island, Tomball, Victoria, Uptown Houston Galleria, Webster, West Columbia, West University Place and throughout Texas.
Web-page is intended solely for residents of Texas or Persons seeking representation within Texas. An Attorney-Client relationship only occurs when both parties agree that the Attorney will represent the Client and will not be created until that agreement occurs. Website and all of its pages is intended to be used for educational purposes and does not constituted as legal advice. All information on every page of the website does NOT suggest or claim that the attorney has a specialization in any area of legal practice or certification. Attorney not certified by the Texas Board of Legal Specializations.
"John is very professional and great at what he does! He asks questions to be informed of your case so he can give you the best options and advice. He genuinely wants to help you and wants to make a good outcome for you. Would definitely recommend him to people needing his services!"