Pascoe Law Firm
Truck Accident Lawyer
Principal office located in Friendswood, Texas.
Available to service League City, Webster, Pearland, Galveston, and the surrounding areas within Texas.
Home » What Are the Most Common Causes of Truck Accidents?
What Are the Most Common Causes of Truck Accidents?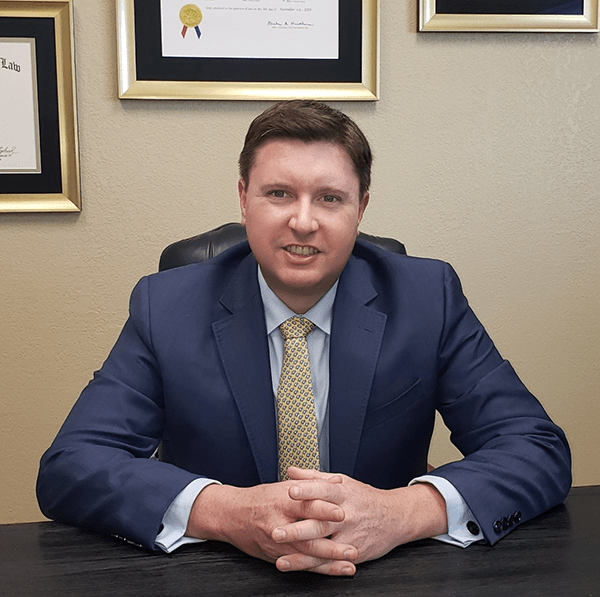 Inadequate Driver Training– Even though truckers are trained to make safe turns, and check blind spots, many are inexperience, or simply forget the training they received. Nearly one out of every seven truck accidents is the result of the truckers failure to properly check blind spots before changing lanes, backing up or turning. Circumventing problems on the roadway is often a challenge for many inexperienced drivers. Large commercial trucks are challenging to maneuver, and a trucker can easily underestimate the amount of evasive action required to stop in time, maneuver out of the way, or avoid a catastrophic event. Failing to take proper action can cause serious injuries and fatalities of other motorists on the roadway.
Unrealistic Delivery Schedules- Often the result of a trucking company wanting a driver to reach his or her destination sooner than expected. The companies can compel truckers to drive far too many hours or at great speed to meet their schedule. This can lead to many of the problems listed above.
​These are not the only causes of commercial truck accidents, but they are among the most common. When you're familiar with the hazards, you can more easily avoid truckers who may be driving irresponsibly by being able to spot these dangers.
Investigation and Evidence in Truck Accident Cases
​Determining what caused you or your loved one's truck accident is not an easy task. Most cases require a thorough investigation. Finding out what caused the accident is vital to making a trucking accident claim. As soon as our lawyer learn of an injured client, we begin conducting a thorough investigation to determine whether a driver or company violated any safety regulations. These investigations may include sending investigators and expert consultants to the scene of the accident and obtaining any possible evidence of negligence and fault. This evidence often includes:​
Witness statements – Witness accounts of the accident can prove critical in corroborating negligence claims. Witnesses can testify as to whether a truck driver was driving erratically or aggressively, whether part of the truck failed, or whether anything else unusual occurred.
Electronic control modules (ECMs) – Also known as event data recorders or "black boxes," these devices record information about the speed of the truck, whether the driver applied brakes, and additional information from just before an accident. Crash experts can retrieve and analyze a truck's ECM data to assist with accident reconstruction.
Truck cameras – Many trucking companies have started installing cameras inside their trucks, either facing the road, the driver, or both. If a truck had a camera, footage can help us determine whether the truck driver engaged in negligence or misconduct.
Electronic logging devices – The FMCSA requires truck drivers to keep track of their hours using electronic logging devices (ELDs). Examining these ELDs can help determine whether a driver exceeded hours of service limits, risking fatigue.
Trucking company records – Trucking companies should keep accurate records regarding the hiring and supervision of truck drivers. For example, records that indicate a company failed to perform the necessary drug and alcohol tests before an impaired truck driver crashed can constitute evidence of negligent supervision
Finding all of the necessary evidence in a truck accident case is not easy. However, whether we handle an insurance claim or lawsuit in civil court, our lawyers have the resources and strategies to find the information needed to pursue liability for our clients' truck accident injuries. Acquiring the proper settlements or verdict for catastrophic injuries requires a comprehensive approach to every case. The Pascoe Law Firm brings every appropriate resource to the table, including investigators, expert consultants, evidence and document analysis, and anything else needed to fully pursue each claim.
How a Truck Accident Lawyer Can Help You
At The Pascoe Law Firm, our experienced truck accident lawyer based in Houston, TX is well-versed at helping people like you recover compensation for severe injuries caused by a truck crash. We strive to obtain the best possible result in every case — and to help ease your stress so that you can focus on your physical recovery. Regardless of the complexity of your case or the severity of your injuries, you can rest assured that the Pascoe Law Firm 
Truck Accident Attorney
 will fight to protect your legal rights. Before you select an attorney to represent you in a truck accident case, we invite you to contact our office or schedule a meeting with our attorney who will sit down with you and answer any questions that you may have concerning your situation. Call us at 
713-829-4317
 today if you have been injured in a truck accident and would like to discuss legal options available to you.
Attorney, John D. Pascoe and the Pascoe Law Firm, is responsible for the content on this website, principal office and only office located in Friendswood, Texas. Servicing: Alvin, Angleton, Austin, Bayou Vista, Bacliff, Baytown, Beaumont, Brookside Village, Brownsville, Clear Lake, Chambers County, Corpus Christi, Dallas, Danbury, Dickinson, Deer Park, Eagle Shale Ford, El Lago, Friendswood, Fresno, Fort Bend County, Fort Worth, Galveston, Galveston County, Galveston Island, Harlingen, Harris County, Hitchcock, Houston, Jefferson County, Kemah, Lake Jackson, La Marque, La Porte, League City, Laredo, Liberty County, Manvel, McAllen, Montgomery County, Nassau Bay, Orange, Pasadena, Port Bolivar, Port Arthur, Pearland, Rio Grande Valley, Rosharon, Santa Fe, San Antonio, San Leon, Seabrook, Shoreacres, Sienna Plantation, South Houston, South Padre Island, Southbelt Ellington, Taylor Lake Village, Texas City, Tiki Island, Victoria, Webster, and throughout Texas. 
Webpage is intended solely for residents of Texas or Persons seeking representation within Texas. An Attorney-Client relationship only occurs when both parties agree that the Attorney will represent the Client and will not be created until that agreement occurs. Website and all of its pages is intended to be used for educational purposes and does not constituted as legal advice. All information on every page of the website does NOT suggest or claim that the attorney has a specialization in any area of legal practice or certification. Attorney not certified by the Texas Board of Legal Specializations.