Pascoe Law Firm
Vehicle Rollovers
Principal office located in Friendswood, Texas.
Available to service League City, Webster, Pearland, Galveston, and the surrounding areas within Texas.
Car Rollover Accident Lawyer
According to the National Highway Traffic Safety Administration, their statistic states that SUV ( which stands for Sports Utility Vehicle) rollover accidents cause 11,000 fatalities each year. Additionally, when a automobile rollover occurs there is a 36% increase in serious injuries caused from an SUV rollover accident. When looking at the statistics 50% of all fatal single vehicle crashes and 90% of single car crashes were reported to have involved a SUV rollover accident . These are alarming statistics when you consider how many people drive SUV vehicles. ​Vehicle Rollover Accident Lawyer servicing the Galveston, League City, Pearland, Friendswood,  Kemah, and Texas City, TX areas. Call our attorney 713-829-4317.
SUV Rollover Accidents Are Dangerous
 Many drivers of SUVs enjoy that they sit higher compared to other sedan type vehicles. However, these higher riding automobiles also have limitations of what the can do safely. An SUV does not have the same handling that a sports car might have to make quick adjustments.  When a vehicle was not designed for safety horrible injuries can occur because of a rollover accident. When SUV manufacturers make design decisions that result in unsafe vehicles, they should be held accountable for the damages they cause. SUV rollover accidents are often the result of a short wheel base or a high center of gravity. In other words, danger is simply designed into the SUV. Cars, SUVs and Other Vehicles Should Be Safe and Crash-worthy. Call and speak with League City / Galveston County Personal Injury Lawyer, John D. Pascoe at 
713-829-4317
.
Common Causes of Rollover Accidents
Typically, rollover accidents occur due to the vehicle having a high center of gravity. When a vehicle that has narrow frame and a high ceiling, for example like an SUV or Van, turns at a high rate of speed the vehicle becomes unstable. An SUV will flip due to the vehicle being top heavy. This will result with the sports utility vehicle having what is known as a rollover accident to occur. The SUV having a higher center of gravity makes it less stable and more prone to having a vehicle rollover . Typically, the accident occurs when the driver makes a sharp quick adjustment of the steering wheel to avoid some object in the roadway. Another cause is that the driver turns quickly to try to avoid being in a car accident with another vehicle. For passengers inside the flipped vehicles these tragic accidents can cause severe injuries and can even be fatal. One of the most serious of flaws that can occur during an SUV Flip is when the vehicle's roof collapse failing to provide protection to any passengers. Other common causes for a vehicle rollover can be described by four specific types of SUV rollover accidents.
Four Most Common Types of Rollover Accidents
​The four most common types of vehicle rollover include:
Elevated Ramp Rollover – This occurs when an SUV is driving up and elevated or steep ramp or incline and do to the higher weight associated with these vehicles being top heavy the SUV vehicle will roll backwards.
Lateral Pull Rollover – This vehicle rollover occurs when an SUV is traveling at fast speed around a curve or turns too quickly. The SUV vehicle will then be pulled by a gravitational force causing the vehicle to lean. This is a common cause for the vehicle rollover to occur due to the gravitational force pulling on the vehicles high center of gravity.
Rear End Skid Rollover– this is another common type of vehicle rollover that occurs with SUV vehicles. A rear end skid rollover happens when the rear end of the SUV loses traction for its back tires. The vehicle then slides to the left or right causing a quick sideways direction change. If the SUV hits an object while skidding sideways, for example a curb, it can result in a vehicle rollover occurring.
Off Road Rollover-many drivers of SUV think that their vehicles can go anyplace. While SUVs might be able to travel to many locations a sports car or sedan would not be able to reach. SUV off road rollover often occur due to the driver not know the ground is not even. Many SUV rollover accidents occur when the driver has pushed the vehicle pass it safe point off of the main road or highway.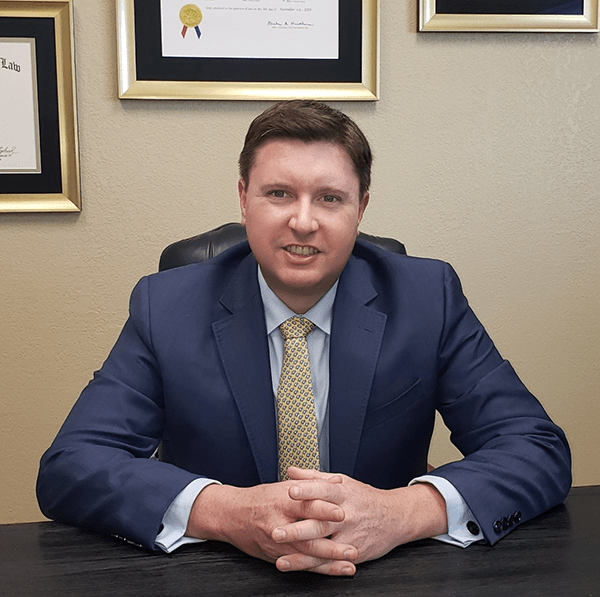 ​​Common Texas SUV Rollover Injuries
If you were involved in an SUV rollover crash, it's likely that you suffered at least one of the following types of injury for which you may be able to receive compensation.
Head and Brain Injuries — When the roof of an SUV collapses in a rollover accident, that may result in serious brain injuries that can affect your normal functions, perhaps for the rest of your life. A person in an SUV rollover crash also may experience skull fractures, or disfiguring facial lacerations from broken glass.
Back and Spinal Cord Injuries — Slipped or herniated discs are common in rollover crashes from the force of the impact on your back. A bruised or broken spinal column is another very serious type of injury that may result from a rollover crash.
Neck Injuries — You may be suffering from whiplash if your head and neck were jerked in a way that caused your neck to overextend. You also may have a herniated or slipped disc in your neck that can be painful and cause nerve damage.
Chest Injuries — Airbags may help minimize impacts to your chest, but if your airbag fails to deploy or your vehicle doesn't have an airbag, you may experience broken or bruised ribs or a crushing chest injury.
Broken Bones — Broken bones are common in forceful impacts. Broken arms, legs, or other bones can be extremely painful and take a long time to heal.
Soft Tissue Injuries — You may have painful torn or stretched ligaments, muscles, or tendons. This type of injury can affect your ability to move parts of your body, and impede your day-to-day functioning because of the pain.
Cuts, Scrapes and Bruises — Cuts, scrapes and bruises can be painful and disfiguring
Dealing With Injuries Associated With Rollover Accidents
Many injured in a rollover accidents complain of serious head injuries, broken bones, or worse.  Tragically, many innocent bystanders can only suffer personal injuries due to vehicle rollovers when the vehicle loses control and starts flipping, at that point anyone in the way are in danger. If you have suffered personal injury due to a vehicle rollover crash, you should speak with a personal injury lawyer who can protect your legal rights. A personal injury lawyer will investigate what occurred and work to get you any compensation that you may be entitled to receive from the accident. Additionally, you might have a legal cause of action against the car manufacture if the accident was a result of a design flaw or manufacturing error. It is important to speak with a vehicle rollover accident lawyer who is experienced in handling these types of claims. You may be entitled to compensation for:
Medical Bills
Pain and Suffering
Lost Wages
Disability
Disfigurement
Experienced Rollover Accident Lawyer
If you or someone in your family has been injured in an unsafe vehicle design, talk to a vechile rollover accident lawyer at the Pascoe Law Firm in League City, Texas. When a quick turn,  an uneven road, or strong wind conditions can cause an SUV to roll over, the vehicle has an unsafe design that cannot withstand normal driving situations. SUV rollover accidents have seriously injured and killed drivers and passengers. Those tragedies would not have happened in a vehicle designed for safety. Talk to a product defect lawyer who understands the engineering issues of rollover accidents. Accidents happen, and for that reason, all cars, SUVs and trucks should be designed to maximize safety in a crash. For example, a car's roof should be crash worthy and not cave in on the car's occupants. Roll bars can help protect those inside a car.  When an SUV or car crash is cause by or made worse by the vehicle's design, talk to a product liability lawyer. At the Pascoe Law Firm, when we investigate car accidents, we often find additional compensation for the victims because of defective design.
Lawyer For Injury Victims Of A Vehicle Rollover Accident
The Pascoe Law Firm provides free personal injury consultations. Contact us by phone or online about accident injuries.  If you or someone in your family has been injured because of an unsafe vehicle design, talk to a  Rollover Accident Lawyer at the Pascoe Law firm at 
713- 829-4317
. We service the servicing the Galveston, League City, Pearland, Friendswood,  Kemah, and Texas City, TX areas. We fight to protect your legal rights after a rollover crash. Many rollover accidents can cause severe damage even at lower speeds. SUVs and Trucks can exert a powerful amount of force and pressure. Many SUVs were designed with different features in mind and this can greatly impact the scope of your vehicle rollover accident. Being involved in a flipped SUV accidents can cause extensive damage and injuries to the those involved in the accident. It is always horrible to hear that someone has been in injured as the result of a flipped SUV rollover accident. The driver who gets hit by car can be seriously injured and could face a length recover time from their personal injuries associated with a crash. Unfortunately, rollover accidents are fairly common in Galveston, League City, and Houston areas. Many drivers might never see the other vehicle coming towards them before they get hit. Many may never able to fully recover from their injury and may even pass away from the catastrophic injuries that can occur in more tragic suv vehicle rollover accidents. If you or a loved one has been injured or suffered property damage because of an vehicle rollover accident please contact a personal injury lawyer who can help guide during through this difficult period in your life.
Protect Your Legal Rights Following A SUV Rollover Crash
Our Vehicle Rollover Accident Attorney fights for the rights of those who suffer injury after being hit by car. Each motorist has a  duty to drive with caution. The Pascoe Law Firm in League City, Texas represents accident victims in the Galveston County and League City areas. We are very familiar with the serious injuries that can occur in a SUV accident. Our SUV Rollover  Auto Accident Lawyer is committed to holding negligent car drivers fully responsible for their actions. Call us at 
713-829-4317 
for a free consultation and prompt investigation. If you are or a loved one has been injured and suffered personal injury, call the Pascoe Law firm to speak with accident lawyer. The Pascoe Law Firm provides a free personal injury consultation for SUV rollover accident victims. Call or contact us online to speak with a Galveston County and League City area 
Car Accident Lawyer
 if you or a family member was hit by another car. Hablamos Español.
Rollover and SUV Rollover – Reports and Research – Galveston County / League City
Attorney, John D. Pascoe and the Pascoe Law Firm, is responsible for the content on this website, principal office and only office located in Friendswood, Texas. Servicing: Alvin, Angleton, Atascocita, Bay City, Bacliff, Baytown, Beaumont, Bellaire, Brazoria County, Brookside Village, Clute, Conroe, Clear Lake, Clear Lake Shores, Chambers County, Channelview, Cypress, Danbury Dickinson, Deer Park, East Houston, El Largo, Freeport, Friendswood, Fresno, Fort Bend County, Galveston, Galveston County, Greenspoint, Gulfgate, Harris County, Hitchcock, Houston, Houston Heights, Huffman, Humble, Huntsville, Jefferson County, Katy, Kemah, Lake Jackson, La Marque, La Porte, League City, Liberty County, Manvel, Memorial City Houston, Midtown Houston, Missouri City, Montgomery County, Montrose Houston, Nassau Bay, North Houston, Pasadena, Port Bolivar, Port Arthur, Pearland, Richmond, Rice Village, River Oaks, Rosenberg, Rosharon, Santa Fe, San Leon, Seabrook, Shoreacres, Sienna Plantation, South Houston, Sugar Land, Southbelt Ellington, Spring, Texas City, Taylor Lake Village, The Woodlands, Tiki Island, Tomball, Victoria, Uptown Houston Galleria, Webster, West Columbia, West University Place and throughout Texas.
Webpage is intended solely for residents of Texas or Persons seeking representation within Texas. An Attorney-Client relationship only occurs when both parties agree that the Attorney will represent the Client and will not be created until that agreement occurs. Website and all of its pages is intended to be used for educational purposes and does not constituted as legal advice. All information on every page of the website does NOT suggest or claim that the attorney has a specialization in any area of legal practice or certification. Attorney not certified by the Texas Board of Legal Specializations.
"John is very professional and great at what he does! He asks questions to be informed of your case so he can give you the best options and advice. He genuinely wants to help you and wants to make a good outcome for you. Would definitely recommend him to people needing his services!"