Pascoe Law Firm
Uninsured Motorist Underinsured Drivers
Principal office located in Friendswood, Texas.
Available to service League City, Webster, Pearland, Galveston, and the surrounding areas within Texas.
Uninsured Motorist Accident Lawyer
Uninsured Motorist Accident Lawyer servicing the League City, Webster, Pearland, Friendswood, Alvin, Texas City, Galveston, and Houston, Texas areas. Uninsured and Underinsured Motorists Coverage is a type of insurance coverage that protects individuals who have been injured in an auto accident. Traditionally, after a motor vehicle accident one is entitled to seek compensation for their injuries and damages from the party at fault and / or their insurance company. However, if the other person does not have an adequate insurance policy, or have personal assets to cover the cost, it is difficult to get a judgement to cover your damages. As a result, it important to have uninsured or under-insured as part of your insurance policy coverage.
What is Under-insured Motorist Coverage in Texas?
Uninsured and Under-insured coverage protects you so that medical bills and other damages and get paid following the accident. In Texas, the law requires you to purchase at least minimum limits of this coverage. Often we hear of people trying to save money by rejecting the coverage by signing a signature of waiver. If you reject this part of your insurance policy and are in an accident with an uninsured driver, you may be forced to pay out of pocket to get your car fixed and your medical bills paid. The minimum limits are $30,000 per person/$60,000 per accident for Bodily Injury and $25,000 per accident for Property Damage. The problem with only buying liability insurance is that it doesn't pay to repair or replace your car or to treat your injuries.
Experienced Uninsured Car Accident Lawyer
Our Uninsured Motorist Lawyer often tells people that when you are on the road, you can't control the actions of other motorists. Accidents can happen to even the safest of drivers. When you share the road with other drivers you run the risk of being involved in an a collision. That is why it is important to have the proper insurance coverage for your vehicle. Through representing people in League City / Galveston County with uninsured motorists claims, the Pascoe Law Firm understands how a collision with an irresponsible driver can impact your life. Our office has successfully negotiated uninsured motorist cases with our clients own auto insurance policy. Many are worried that their rates will go up or they will have to pay more. However, these people fail to realize that they will be paying more to buy a new car or have their vehicle fixed and to pay out of pocket for their medical bills. While sad to say, many insurance companies do not like to fulfill their obligations owed to you through your under-insured or uninsured policies. As a result, the best option is to be fully informed and  speak with an experienced Lawyer about your particular case. Insurance companies do not have your best interests in mind following an accident. It is in the insurance company's best interest to get you to take less money than you may be entitled to for your claim.
​Dangers of Driving Without Adequate Insurance Coverage on Texas roads
​It is scary to think that many drivers on the roads today are not driving with the proper insurance coverage. This is why it is so important to carry uninsured motorist coverage. The amount of insurance coverage that you have for your vehicle can be all the difference in the world when you get injured by an uninsured motorist. Typically, the amount of coverage is the same as what you carry for liability insurance. For example, if you have $100,000 of liability insurance, you should also have $100,000 of uninsured motorist coverage. Getting into an accident without the proper policy could be a financial disaster that forces you to pay out of pocket for many of the expenses that were caused by someone else's carelessness.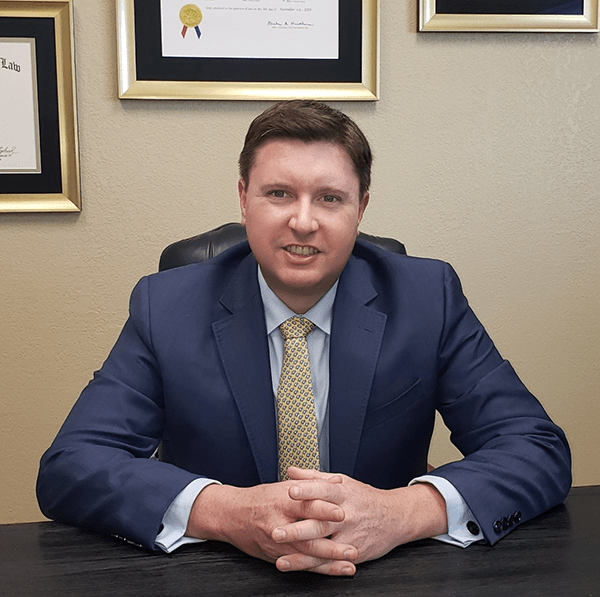 Protect Your Legal Rights Following A Uninsured Motorist Accident
​Our Attorney fights for the rights of injury victims after being hit by an uninsured motorist. Motorists have a duty to carry insurance coverage while driving on the road. We are very familiar with the serious injuries that can occur in car accidents. Our Lawyer is committed to holding negligent drivers fully responsible for their actions. You can reach us at 
713-829-4317
 for a free consultation and prompt investigation. If you are or a loved one has been injured and suffered personal injury, call the Pascoe Law firm to speak with Accident Lawyer. The Pascoe Law Firm provides a free personal injury consultation for underinsured / uninsured accident victims. Call  to speak with a Galveston County and League City area 
Car Accident Lawyer
. Hablamos Español.
Uninsured Motorist Accident – Research and Reports – Webster / League City
Attorney, John D. Pascoe and the Pascoe Law Firm, is responsible for the content on this website, principal office and only office located in Friendswood, Texas. Servicing: Alvin, Angleton, Atascocita, Bay City, Bacliff, Baytown, Beaumont, Bellaire, Brazoria County, Brookside Village, Clute, Conroe, Clear Lake, Clear Lake Shores, Chambers County, Channelview, Cypress, Danbury Dickinson, Deer Park, East Houston, El Largo, Freeport, Friendswood, Fresno, Fort Bend County, Galveston, Galveston County, Greenspoint, Gulfgate, Harris County, Hitchcock, Houston, Houston Heights, Huffman, Humble, Huntsville, Jefferson County, Katy, Kemah, Lake Jackson, La Marque, La Porte, League City, Liberty County, Manvel, Memorial City Houston, Midtown Houston, Missouri City, Montgomery County, Montrose Houston, Nassau Bay, North Houston, Pasadena, Port Bolivar, Port Arthur, Pearland, Richmond, Rice Village, River Oaks, Rosenberg, Rosharon, Santa Fe, San Leon, Seabrook, Shoreacres, Sienna Plantation, South Houston, Sugar Land, Southbelt Ellington, Spring, Texas City, Taylor Lake Village, The Woodlands, Tiki Island, Tomball, Victoria, Uptown Houston Galleria, Webster, West Columbia, West University Place and throughout Texas.
Webpage is intended solely for residents of Texas or Persons seeking representation within Texas. An Attorney-Client relationship only occurs when both parties agree that the Attorney will represent the Client and will not be created until that agreement occurs. Website and all of its pages is intended to be used for educational purposes and does not constituted as legal advice. All information on every page of the website does NOT suggest or claim that the attorney has a specialization in any area of legal practice or certification. Attorney not certified by the Texas Board of Legal Specializations.
"John is very professional and great at what he does! He asks questions to be informed of your case so he can give you the best options and advice. He genuinely wants to help you and wants to make a good outcome for you. Would definitely recommend him to people needing his services!"