Pascoe Law Firm
TRUCK ACCIDENT LAWYER
Principal office located in Friendswood, Texas.
Available to service League City, Webster, Pearland, Galveston, and the surrounding areas within Texas.
Home » Truck Accident Insurance Claims
Truck Accident Insurance Claims
Truck accidents can cause serious property damage and severe injuries for everyone involved. In addition to filing an insurance claim or lawsuit against a negligent truck driver, you may also be able to pursue legal action against the driver's employer trucking company. In some cases, however, the trucking company may allege that it is not responsible for the damages sustained because the truck driver was an independent contractor – not an employee. Under the law, there is a fine line between employees and independent contractors. In contrast to employees, independent contractors usually work when they want, set their own hours, and in some cases, may even set their own pay rates. However, trucking companies may still be held responsible for the negligent actions (or inaction's) of independent contractor truck drivers. For example, trucking companies can be liable under federal law when they lease a truck or a placard to the truck driver.
​Truck accident claims can be extremely varied and complex. Therefore, it is not recommended that you leave the outcome of your case to chance. The knowledgeable Houston truck accident lawyer at The Pascoe Law Firm may be able to take legal action against a trucking company on your behalf and pursue the monetary compensation that you need and deserve.
How do I know if I have a Truck Accident Injury Claim?
​The experienced truck accident injury lawyer at The Pascoe Law Firm can review the details of your accident, consider many factors–including what caused the accident and your injuries–and assess your rights to pursue a claim. Determining responsibility for a truck accident can be complex, and you may have a case even if the insurance company tried to blame you for the accident.
The insurance companies of trucking companies are not looking out for your best interest. After a truck accident in Texas, where the truck driver was at fault, they want to limit your access to benefits in any way possible. An insurance adjuster will likely try to contact you, or even show up at the scene of the accident. Do not disclose any information to an insurance adjuster for the trucking company. They will attempt to use this information against your claim. It is important to contact an experienced truck accident lawyer before speaking to any insurance adjusters or providing them information.
Difficulties of a Truck Accident Claim
​The trucking industry works overtime to produce studies and testimony in order to shift blame for truck crashes from truck drivers to passenger car drivers. A lawyer with experience in handling trucking cases should be aware of the different types of misleading information and know how to counter these studies in court. Some of the other difficulties often encountered in bringing truck crash claims include:
Falsification of Records: Companies may pressure truckers to falsify logs showing how long they have been driving without a rest. This pressure can lead to drivers being overworked and fatigued, which can result in accidents. Not all lawyers know the tricks the industry uses to reduce apparent drive time. A truck accident attorney should know how to discover if driver logs have been falsified. Similarly, a lawyer must be able to decipher hidden messages in company manuals that convey a company's real (sometimes illegal) expectations about how to perform the job and how much to drive. Trucking industry support services sometimes facilitate log falsification, and thus truck crashes. For example, fueling stations have been known to refrain from printing the time of purchase on driver receipts, which if printed could help determine how much a trucker was driving. An experienced attorney will know how to uncover these scams.
Company Rules Set Down on Paper But Not Followed: Federal and state regulations that are designed to reduce truck crashes by discouraging and preventing truck driver substance abuse are sometimes ignored. Attorneys experienced in truck accident litigation can identify deficiencies in the design and implementation of company procedures.
Several Parties In Control of Equipment: Tracing the origins of an equipment failure can be difficult, considering the fact that something like a bad brake might have come straight from the truck's manufacturer in that condition, might have been replaced in a shoddy manner or might have been maintained improperly. An experienced attorney will partner with a team of investigators and experts to pin down the cause of the brake failure and place blame for the accident on the appropriate parties.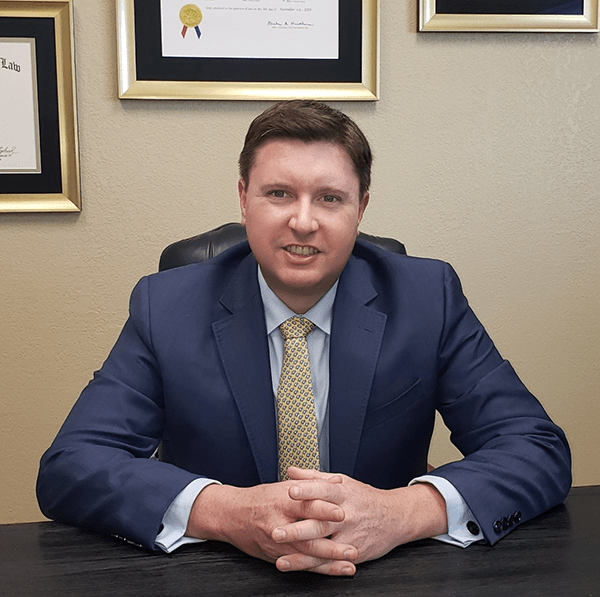 Litigation Financing: Government entities and large commercial trucking companies have extensive financial resources to vigorously defend themselves against claims and property losses. Your attorney may need to hire technical experts to identify the appropriate defendants in your case, analyze their level of responsibility and prove to a judge or jury that you, as the victim of the truck crash, are entitled to recovery. In serious or catastrophic injury cases, costly medical experts will also be required to show the extent of your injuries. Prosecuting a truck accident claim is complicated and requires the use of many resources. You should select a lawyer whose firm not only has ample financial resources to fight large and well-financed defendants but has consistently shown a willingness to use its resources vigorously to obtain optimum results for victims.
The Advantage Goes to the Swift: The trucking company probably had its representatives at the scene of the truck crash almost as soon as the accident happened, whereas you may have been slow to act due to your injuries or shock. The most effective way to counter a trucking company's early advantage is to obtain effective legal representation, without delay.
Preserve Evidence: It is important to preserve evidence as quickly as possible. Critical evidence, like driver logs, computer records and on-board "black box" data – which can be decisive in proving why a truck accident occurred – must be secured before it is destroyed or disappears. Federal regulations permit trucking companies to destroy driver logs and other essential data after only six months. These items are often vital to lawyers and accident reconstruction experts in determining the causes of the accident. They should be retrieved and safely stored by your attorney while they are still available
Liability on the Part of the Trucking Company
Trucking companies may be responsible for the injuries and damages you sustained in your accident. For the trucking company to be vicariously liable for the truck driver's negligence, the truck driver must be operating the truck while on the job and while in the scope of employment with the trucking company. On the other hand, an employer trucking company cannot be liable for a truck driver's negligent actions if the driver was acting outside the scope of his employment at the time the accident occurred. This is true even if, at the time of the accident, the driver was operating a truck which was owned by the trucking company. For example, if the driver was off the clock at the time of the accident or was running a personal errand, it is far less likely that the trucking company will share in the liability. To determine whether a truck driver was within the scope of his or her employment at the time of an accident, courts often look to the following:
Whether the accident occurred during a driver's regularly scheduled working hours
Whether the driver's activities benefited the trucking company
The length of time it took the driver to engage in any personal activity while driving
The specific intent of the driver
The Insurance Company is Offering me a Settlement Offer, how do I Know whether to Accept that Offer?
​You should never accept the insurance company's initial settlement offer without first consulting with an experienced personal injury lawyer. Your medical bills may seem extensive now, but depending upon the type and severity of the injuries, you may require significant additional ongoing care or rehabilitative therapies that can be extremely expensive. If you accept a settlement offer that does not fully account for those costs, your bills may not be covered in the future. Our lawyer can help construct a much more fair estimate of your long-term costs and negotiate with the insurance companies to make sure you get what you deserve.
Texas Truck Accident Attorney
​​If you have been injured in a truck accident, call the experienced Truck Accident Attorney at the Pascoe Law Firm today. We offer free case evaluation for truck accident injury victims and their family members. With the Pascoe Law Firm you will have a Texas Truck Accident Attorney who understands the special regulations and rules that apply in truck accident cases. When a truck is a hurry and causes an accident, please know that you have legal rights and options available to you. The Pascoe Law Firm will take the time to fully understand the challenges clients face, work to find answers to clients' questions, and help them take care of the medical and financial needs. Our Texas Attorney can investigate the accident and make the necessary insurance claims while you focus on your recovery. Everyone's situation is unique when it involves a truck wreck.
We invite you to contact our office or schedule a meeting with our attorney who will sit down with you and answer any of the above or other questions that you may have concerning your situation. Call us today at if you have been injured in a truck accident and would like to discuss legal options available to you call our
 truck accident lawyer
  at 
713-829-4317
.
Attorney, John D. Pascoe and the Pascoe Law Firm, is responsible for the content on this website, principal office and only office located in Friendswood, Texas. Servicing: Alvin, Angleton, Austin, Bayou Vista, Bacliff, Baytown, Beaumont, Brookside Village, Brownsville, Clear Lake, Chambers County, Corpus Christi, Dallas, Danbury, Dickinson, Deer Park, Eagle Shale Ford, El Lago, Friendswood, Fresno, Fort Bend County, Fort Worth, Galveston, Galveston County, Galveston Island, Harlingen, Harris County, Hitchcock, Houston, Jefferson County, Kemah, Lake Jackson, La Marque, La Porte, League City, Laredo, Liberty County, Manvel, McAllen, Montgomery County, Nassau Bay, Orange, Pasadena, Port Bolivar, Port Arthur, Pearland, Rio Grande Valley, Rosharon, Santa Fe, San Antonio, San Leon, Seabrook, Shoreacres, Sienna Plantation, South Houston, South Padre Island, Southbelt Ellington, Taylor Lake Village, Texas City, Tiki Island, Victoria, Webster, and throughout Texas.