Pascoe Law Firm
Traumatic Brain Injury Lawyer
Principal office located in Friendswood, Texas.
Available to service League City, Webster, Pearland, Galveston, and the surrounding areas within Texas.
Traumatic Brain Injury Lawyer
An injury to the brain is the most uniquely debilitating accidental injury a person can suffer. Individuals who survive traumatic brain injury (TBI) often must endure a long, anguished, and expensive recovery, and will rarely ever be the same. Many people suffer some form of traumatic brain injury (TBI) when they are involved in falls, car crashes and other types of accidents. The injury can affect the way a person thinks, moves about and controls his or her emotions. Many people with TBI need extensive medical treatment. Often, they can no longer work or live their lives as they did before the accident. ​​The experienced personal injury attorney at the Pascoe Law Firm realize the impact that TBI has on the lives of victims and their families. If someone else's negligence caused you or a loved one to suffer a serious brain injury, we want to help you hold the party (or parties) who caused the injury accountable and pursue the compensation that you deserve.
What is a Traumatic Brain injury or TBI?
According to the  Brain Injury Association of America, there are two types of brain injury: Acquired brain injury (ABI), which is caused by internal factors such as a lack of oxygen, and traumatic brain injury (TBI), which is caused by external factors. Typically, TBI occurs when a person:
Strikes an object or gets struck by an object
Suffers a sudden, violent jolt or shaking
Gets struck by an object that penetrates the skull.
Severe Traumatic Brain Injury Prevents Normal Function
​A trauma to the brain, damages the brain's structure and prevents it from functioning in a normal way. The Centers for Disease Control and Prevention (CDC)  notes that TBI can affect the way a person:
Thinks (memory and reasoning)
Experiences sensations (such as touch, taste, and smell)
Communicates with others (speaking and understanding)
Controls his or her emotions (as well as social interactions).
While some people can recover from TBI and return to normal lives, many others never regain normal functioning in the brain. They may require ongoing care and treatment as well as assistance with basic living tasks. They may suffer from traumatic brain injury symptoms years later.
Common Types of Traumatic Brain Injury
​​If you or a loved recently suffered a head injury in an accident, doctors may have told you that the injury is one of these common types of brain damage:
​Contusion: A bruise on the brain typically occurs when a person's head suffers a direct impact. The swelling, or brain herniation, associated with a contusion is dangerous. The injury may require surgical intervention in order to release pressure and keep oxygen flow to the brain at a safe level.
Coup-contrecoup: A coup-contrecoup describes a serious contusion that forms at the impact site in addition to the opposite side of the brain. This is often the result of the brain's movement during impact, causing it to slam against the inside of the skull on the opposite side of the head. A contusion against the opposite side of the brain is the result. It can impair memory, coordination, swallowing, balance, muscular abilities, and sensation.
Concussion:  Repeated concussions may lead to dementia or a degenerative disease known as chronic traumatic encephalopathy (CTE). Concussion is the most common TBI. Although it is generally considered less serious than other types of brain injury, the long-term effects are not fully understood, and if left untreated concussion can have severe consequences. Even a mild concussion can develop into a serious medical condition causing significant lifelong impairments or problems. For instance, it doubles a person's risk of developing epilepsy over the next five years, and may lead to a stroke if a blood clot forms in the brain.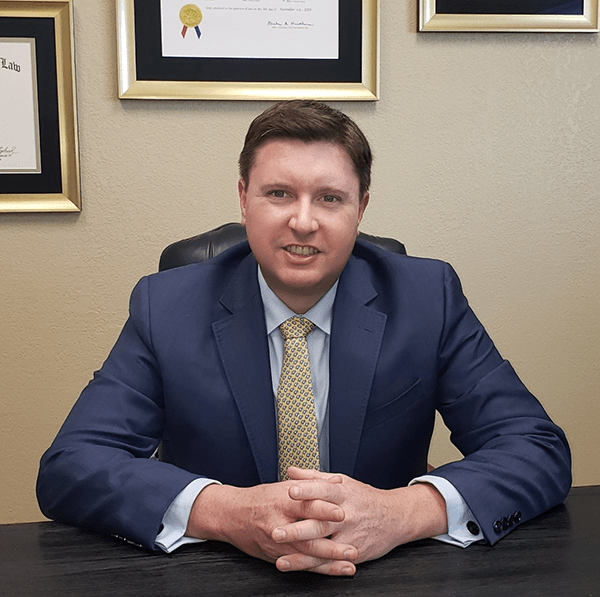 Concussion usually happens when an impact to the skull causes blood vessels in the brain to expand while damaging cranial nerves. In many cases, the victim does not lose consciousness but is instead dazed by the impact. Both open-head and closed-head injuries can produce a concussion. Concussions can be caused by a variety of factors, including:
A direct blow to the head sustained in a fall or other accident, or playing sports
Violent head shaking
Whiplash trauma such as that experienced in auto accidents
While most minor concussions heal with rest and over-the-counter medications without producing long-term effects, patients still must be medically monitored for signs of complications such as slurred speech or worsening headache. Concussions are often misdiagnosed because the condition does not always show up on a CT scan or other diagnostic imaging test. There may not be swelling, brain bleeding, or skull fracture present at the site of impact. However, blood clots can easily form in the brain, causing a stroke or fatal outcome. In many circumstances, it may take months to years for a concussion to heal completely.
Diffuse Axonal: This type of TBI involves widespread brain damage. It typically results from a severe jolt, shaking, or sudden and powerful rotation of the head. As the head moves, the brain lags behind in motion and essentially slams against the interior skull and suffers damage in multiple places. Diffuse axonal injury occurs in about half of all severe head traumas and is one of the most common types of brain injuries from car accidents. Shaken baby syndrome is also referred to as a diffuse axonal injury.
A diffuse axonal injury can cause extensive tearing of the brain's nerve tissue, releasing chemicals that disrupt regular brain function and communication. This severe disturbance often produces permanent or temporary widespread damage to the brain, coma, and at times death. Victims often present numerous functional impairments based on where the tears (shearing) occurred.​
Subdural Hematoma: also called a subdural hemorrhage or bleeding-on-the-brain, occurs when blood vessels burst between the brain and the brain's outer protective membrane, or dura mater, usually as a result of a blow to the head. The build-up of blood can put pressure on the brain and cause serious injury or death, which is why it's critical that subdural hematomas are diagnosed as early as possible. Unfortunately, symptoms sometimes do not appear until days or weeks after a head injury, as more blood collects, delaying diagnosis. The time frame to treat subdural hematomas depends on the type. An acute subdural hematoma forms in minutes to hours after a serious impact to the head and requires prompt treatment because of how quickly the bleeding begins putting pressure on the brain. If not timely treated, an acute subdural hematoma can cause severe brain injury, coma, or even death.
Penetration: When some form of impact breaks the skull, pieces of bone and/or a foreign object may enter the skull cavity and severely damage brain tissue. The shearing and rupture of nerves and tissue in the brain can lead to permanent impairment or loss of life. These injuries are considered a severe form of TBI and typically require brain surgery to remove foreign objects and repair the skull. The damage may be permanent and cause significant disability.
​Identifying and Treating Brain Injuries
 If you are involved in any type of accident or otherwise suffer a blow to the head, you should get medical attention as soon as possible. It is especially important if you show any brain damage symptoms. Those signs and symptoms will depend on the extent of damage to the brain. One of the most critical developments in the field of brain injury treatment is the ability to quickly diagnose brain trauma in order to implement treatment as soon as possible. A person with mild TBI may remain conscious or may experience a loss of consciousness for a few seconds or minutes. Other symptoms of mild TBI include:
Headache
Confusion
Lightheadedness
Dizziness
Blurred vision or tired eyes
Ringing in the ears
Bad taste in the mouth
Fatigue or lethargy
A change in sleep patterns
Behavioral or mood changes
Trouble with memory, concentration, attention and/or thinking.
Identifying Moderate to Sever TBI
​A person with a moderate or severe TBI may show the above symptoms as well as:
A headache that gets worse or does not go away
Repeated vomiting or nausea
Convulsions or seizures
An inability to awaken from sleep
Dilation of one or both pupils of the eyes
Slurred speech
Weakness or numbness in the extremities
Loss of coordination and increased confusion
Restlessness or agitation.
If your child is involved in an accident, you should look for the above symptoms as well as any changes in mood or behavior such as uncontrollable crying or loss of interest in toys or activities. You should also look for any changes in the child's eating and sleeping habits.
Treatment and Costs Associated with A Traumatic Brain Injury
​A person who has suffered TBI may require medical care that includes:
Emergency medical treatment
X-rays, MRIs or CT scans
Surgery
Intensive care
Medication
Lengthy convalescence
Rehabilitation
Use of assistive devices
Ongoing care and counseling.
Typically, an interdisciplinary team of professionals will provide brain damage treatment for a patient with severe TBI, including a primary care physician, neurologist, surgeon, physical therapist, and psychologist. The patient may receive treatment at a trauma hospital and be moved later to a specialized clinic as part of the traumatic brain injury recovery process.
​Rehabilitation may begin while the patient is hospitalized and continue on an outpatient basis for several months. Rehab may focus on regaining or strengthening a patient's physical strength, speech, mobility, and memory or cognitive abilities. It may also include psychological counseling that teaches coping skills to a TBI victim. ​​The costs of this treatment can reach hundreds of thousands of dollars within only a few months' time after the injury. The costs may be several million dollars over the course of a victim's lifetime – again, depending on the level of TBI as well as the victim's age. ​Additionally, many victims are left with a permanent disability that progressively worsens toward a premature death. They may be unable to go to school or work for a living. Their families are, in turn, faced with the burden of caring for them or placing them in an assisted-living facility, with the latter option eventually proving to be unavoidable in many cases.
​Common Causes of Traumatic Brain Injury
Some of the leading causes of TBI include:

​Motor Vehicle Accidents: A person may suffer TBI when slamming into an object upon impact in a crash or from getting thrown from the car, truck, motorcycle, or bicycle and hitting the ground. Brain injury is a highly common injury when a motor vehicle driver strikes a pedestrian. A car wreck can have devastating consequences, often changing the victim's life forever in the blink of an eye. This is especially true if the victim is involved in an accident with a truck or a driver who is distracted or under the influence. The Centers for Disease Control has concluded that auto accidents account for more TBIs in people from 15 to 44 years of age than any other type of accident.​Slip and Falls: Falls can occur when negligent property owners allow dangerous conditions to exist on their property, including spilled liquids, ice and snow, torn or frayed carpeting, broken stairs, uneven flooring, broken rails, or poor lighting. Fall injuries are a particular concern in Illinois nursing homes.

Falls from Heights: Falls from heights such as roofs, ladders, and scaffolding often lead to brain injuries. Getting struck by tools and equipment and getting into collisions with forklifts, trucks, or other motor vehicles at construction or industrial sites can also cause TBI.
​Contact our Texas Traumatic Brain Injury Attorney Today
At the Pascoe Law Firm, we will listen closely to you, answer your questions, and explain your rights and options as you move forward. If you or a loved one has suffered a traumatic brain injury (TBI) due to the wrongful conduct of another, you have the right to seek full and fair compensation, including all current and anticipated medical costs and compensation for your pain and suffering. Our traumatic brain injury lawyer works to help families gain the compensation necessary to pay medical bills, afford continuing therapy and to compensate them for pain and suffering. Compensation can also support families while the TBI victim is unable to work. As and experienced advocate, our traumatic brain injury attorney believes that negligent parties should be held accountable for the traumatic brain injuries caused by others. Whether those injuries are caused by car accidents, commercial truck accidents, or maritime accidents. We handle all of these cases with close attention to detail and dedication to protecting our clients' interests. Contact a Lawyer who will work for you and not an insurance company. The Pascoe Law Firm provides free consultations regarding traumatic brain injury. Contact us online or by phone to speak with an experienced
Personal Injury Lawyer
at
713-829-4317
. Hablamos español.
Attorney, John D. Pascoe and the Pascoe Law Firm, is responsible for the content on this website, principal office and only office located in Friendswood, Texas. Servicing: Alvin, Angleton, Atascocita, Austin, Bay City, Bacliff, Baytown, Beaumont, Bellaire, Brazoria County, Brookside Village, Brownsville, Clute, Conroe, Clear Lake, Clear Lake Shores, Chambers County, Corpus Christi, Channelview, Cypress, Dallas, Danbury Dickinson, Deer Park, East Houston, El Largo, Freeport, Friendswood, Fresno, Fort Bend County, Fort Worth, Galveston, Galveston County, Greenspoint, Gulfgate, Harris County, Hitchcock, Houston, Houston Heights, Huffman, Humble, Huntsville, Harlingen, Jefferson County, Katy, Kemah, Lake Jackson, La Marque, La Porte, League City, Laredo, Liberty County, Manvel, Memorial City Houston, Midtown Houston, Missouri City, Montgomery County, Montrose Houston, McAllen, Nassau Bay, North Houston, Orange, Pasadena, Port Bolivar, Port Arthur, Pearland, Richmond, Rice Village, River Oaks, Rosenberg, Rosharon, Rio Grande Valley, Santa Fe, San Antonio, San Leon, Seabrook, Shoreacres, Sienna Plantation, South Houston, Sugar Land, Southbelt Ellington, Spring, South Padre Island, Texas City, Taylor Lake Village, The Woodlands, Tiki Island, Tomball, Victoria, Uptown Houston Galleria, Webster, West Columbia, West University Place, Weihmar, and throughout Texas.