Pascoe Law Firm
Traffic Tickets
Principal office located in Friendswood, Texas.
Available to service League City, Webster, Pearland, Galveston, and the surrounding areas within Texas.
League City Lawyer for Traffic Tickets and Speeding Tickets
Traffic Ticket Attorney servicing the League City, Webster, Kemah, Nassau Bay, TX Municipal Courts. Call our Attorney at 713-829-4317. Traffic violations are something that almost every driver has experienced while driving on the Texas roadways. If this is your first ticket, please remember that you are presumed innocent until proven guilty of the charges against you. It is important that you remember that being represented by an attorney in the courts is an important option that is available to you. It can help you understand the charges against you, and I may be able to help you in get the charge dismissed or redacted from your record. Our office is conveniently located near the League City Municipal Court house.
Our League City Speeding Ticket Lawyer at the Pascoe Law Firm handles variety of traffic citations including: ​
Traffic violations
Speeding
Running a Red Light
Running a Stop Sign​
School zone tickets
Reckless driving
Driving with expired license plates or registration
Driving with a suspended license
Driving with a revoked license
Driving without insurance (or without proof of insurance)
Seat belt violations
Construction zone violations
DUI drunk driving charges
Many think that just paying the ticket is the quickest way to deal with annoyance of receiving a speeding ticket. However, these same people often fail to realize that there are many hidden penalties associated with paying the fine. Some of these can have a severe impact on your driving record, insurance rate, and driving privileges. For example, by just going to the municipal court and paying the ticket can often lead to a higher insurance premium. This will cause your insurance rate you have to pay each year to increase in the future for coverage of your vehicle. Additionally, if you receive too many traffic tickets in a short period of time it could result in the loss of your driver's license and cause to have to pay a hefty penalty that gets imposed by the State of Texas.
Traffic Ticket Lawyer Servicing League City and Webster
A traffic ticket is not some to avoid or take lightly. If you do not appear at your court date to handle your ticket the municipal court will issue a failure to appear ticket and issue a warrant for your arrest. It is not worth being arrested, handcuffed, and placed in jail over a speeding ticket or other traffic violation. If an arrest warrant is issued with your name you either have to pay the bond amount or hire Bail Bonds Company to do so at an additional charge. Additionally, some cities only accept cash bond which means you would have to come up with the money for the bond. The traffic ticket attorney at the Pascoe Law Firm is experienced in traffic ticket defense law.
Each year Municipal Courts like the ones in League City, Kemah, Webster, and Nassau Bay issues hundreds of thousands of traffic citations. Its big business for these communities and generates a lot of revenue. However, it's a big expense and a big pain for you.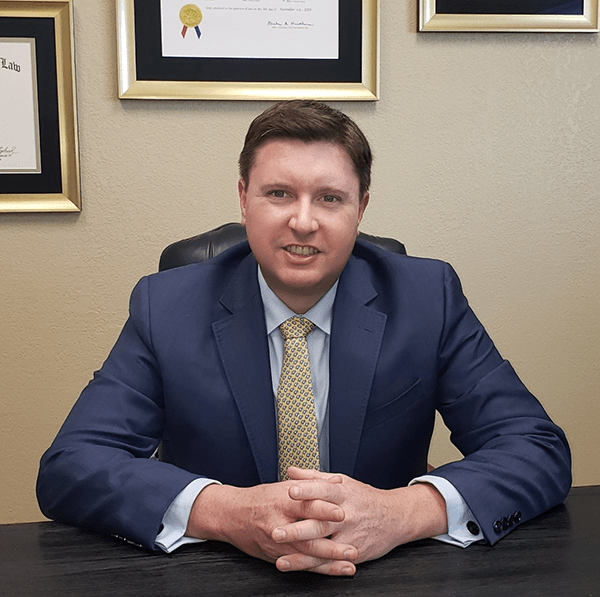 Our attorney will work to get the ticket dismissed if possible. Another option that might be available is for our attorney to work out a differed disposition agreement with the prosecutor. A differed disposition agreement will have the ticket dismissed if the conditions of the agreement are met. Please know that a differed disposition usually has a court cost associated with this option, but we will work to negotiate a fine reduction on your behalf. It is a kind of like probation for driving and typically lasts 3 months or 90 days. As long as the driver does not receive any additional tickets during that period they ticket will be dismissed (as long as the terms are followed.) Additionally, if you are below a certain age you may be required by the State of Texas to complete a defense driving course within the 90 day period to get the ticket dismissed.
Lawyer For Speeding Tickets & Traffic Tickets
A Traffic Ticket Lawyer can help you defend against these hidden penalties and help protect your driving privileges. Our traffic attorney is often asked, "how to fight a speeding ticket." One of the best ways to fight a traffic ticket is by having an attorney defend you at the municipal court. A lawyer can work to get the fines and court costs reduced. In addition, to the hidden penalties associated with pay your speeding ticket a lawyer can work to help you avoid receiving points on your driving record. Often our clients want to know what really happens if you receive too many driving violations. One traffic ticket conviction, paying the fine, can increase your insurances rates for many insurance companies. If someone receives four or more moving violations in a 12 month period it can lead to the driver's license being suspended and being forced to pay higher insurance premiums for several years.  If the driver has a CDL and is convicted of two or more moving violations in a 3 year period it could result in the disqualification of the ability to operate their commercial vehicle.
Before you decide to just pay the fine for the ticket you received please understand the full impact of the decision you are about to make. Many drivers may be eligible to take a Driver Safety Course to have the ticket dismissed. Additionally, you may be able eligible for  the above mentioned differed adjudication. If you have traffic violation ticket consult with our Lawyer to help you decide what might be the best option for your particular situation. Our Attorney will evaluate your particular situation and will work so that you will receive the best possible resolution available for you and your needs. We fight to protect your legal rights. Contact our League City Traffic Ticket Lawyer to get a free case evaluation. Contact us online or by phone to speak with an experienced attorney about your situation. Hablamos español.
Traffic Ticket & Speeding Ticket – Reports and Research – League City