Pascoe Law Firm
Skull Fracture Lawyer
Principal office located in Friendswood, Texas.
Available to service League City, Webster, Pearland, Galveston, and the surrounding areas within Texas.
Skull Fracture Lawyer
The skull helps protect the brain from injury. A skull fracture is a break in the cranial (skull) bone. It is often accompanied by a head injury, and depending on the severity of the injury, brain damage is possible. The brain can be injured by swelling (edema), bleeding (hemorrhage), and blood clots (subdural hematoma), all of which create pressure on the brain tissue. There are several different types of fractures:
Simple – break in bone, no damage to skin
Linear – break that forms in a thin line (most common)
Depressed – depression of bone toward brain
Compound – bone splinters and breaks skin
Causes of skull fractures
The most common causes of skull fractures are:
 Head Trauma
Falls
 Motor Vehicle Accidents
Sports
 Assault
Linear fractures are usually caused by blunt trauma over a large area of the skull
Medical treatments for skull fractures
​A skull fracture is a serious injury requiring emergency medical treatment, especially because of the possibility for brain injury. Treatment depends on the type and severity of the skull fracture. Minor fractures often require no treatment and will heal on their own; while serious skull fractures may require surgery especially if the skull is depressed or the skin cut. Criteria surgery includes depressed area is larger (≥ 8-10 mm), CSF (cerebrospinal fluid) leakage, scalp cut, and brain function problems. Doctors usually perform CT scans to diagnose skull fractures, which will show if there is any bleeding or swelling on the brain.
Prognosis for Skull Injuries
​Prognosis for recovery depends on the severity of the injury and whether the brain was injured causing neurologic damage. It is important that any head injury be monitored to ensure that no swelling (edema) or bleeding (hematoma) on the brain occurs, which can cause delayed brain injury. However, many skull fractures have no neurologic effects.
​Facial Trauma Injury Lawyer
​When you suffer a severe injury to the head or a facial trauma, the force of impact from a strike against the steering wheel, dashboard, windshield, or another hard surface, you might experience a skull fracture or facial injuries. These types of injuries often have a lifelong impact because facial injuries can require plastic surgery to fix or repair these injuries. Broken noses and cheek bone fractures are quite common. While your priority in this situation will be obtaining medical treatment, the costs associated with facial reconstruction can force injury victims to the brink of bankruptcy particularly when they are unable to continue their occupation.
​Common Facial Trauma Injuries
Motor vehicle collisions constitute the most common cause of serious cosmetic injuries and facial fractures. Facial injuries can be caused by shattered glass, the dashboard, windshield, side windows, the steering wheel, airbags, or car seats. Facial injuries might include: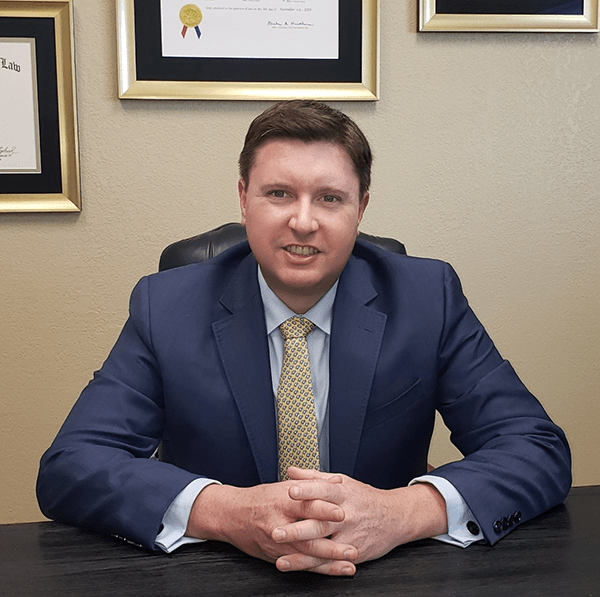 Broken jaws
Scrapes
Bruises
Severe lacerations
Blindness (vision loss)
Fractures
Nerve damage
Serious dental injuries
​While severe facial injuries adversely impact all vehicle occupants, women often feel the impact of such injuries the most intensely because of the focus our culture places on physical beauty and youth. Permanent changes in a woman's appearance can leave deep psychological scars and adversely affect self-esteem.
​​Injury Lawyers for Skull / Cranium Fractures
If your loved one has sustained a fracture to the skull, you obviously are concerned about their immediate well-being and future care needs. Out team of attorneys at the Pascoe Law Firm understands the significance of these cases for both the individual as well as their families. We have experience representing people with complex injuries. Our lawyer will set up a time for you to come to our office or meet with you in the comfort of your home or medical facility. Call our 
Personal Injury Lawyer
 today for a free consultation at
713-829-4317
.
Attorney, John D. Pascoe and the Pascoe Law Firm, is responsible for the content on this website, principal office and only office located in Friendswood, Texas. Servicing: Alvin, Angleton, Atascocita, Austin, Bay City, Bacliff, Baytown, Beaumont, Bellaire, Brazoria County, Brookside Village, Brownsville, Clute, Conroe, Clear Lake, Clear Lake Shores, Chambers County, Corpus Christi, Channelview, Cypress, Dallas, Danbury Dickinson, Deer Park, East Houston, El Largo, Freeport, Friendswood, Fresno, Fort Bend County, Fort Worth, Galveston, Galveston County, Greenspoint, Gulfgate, Harris County, Hitchcock, Houston, Houston Heights, Huffman, Humble, Huntsville, Harlingen, Jefferson County, Katy, Kemah, Lake Jackson, La Marque, La Porte, League City, Laredo, Liberty County, Manvel, Memorial City Houston, Midtown Houston, Missouri City, Montgomery County, Montrose Houston, McAllen, Nassau Bay, North Houston, Orange, Pasadena, Port Bolivar, Port Arthur, Pearland, Richmond, Rice Village, River Oaks, Rosenberg, Rosharon, Rio Grande Valley, Santa Fe, San Antonio, San Leon, Seabrook, Shoreacres, Sienna Plantation, South Houston, Sugar Land, Southbelt Ellington, Spring, South Padre Island, Texas City, Taylor Lake Village, The Woodlands, Tiki Island, Tomball, Victoria, Uptown Houston Galleria, Webster, West Columbia, West University Place, Weihmar, and throughout Texas.