Pascoe Law Firm
Seatbelt Injuries From Car Accidents
Principal office located in Friendswood, Texas.
Available to service League City, Webster, Pearland, Galveston, and the surrounding areas within Texas.
Home » Seatbelt Injuries From Car Accidents
Attorney for Seatbelt Injuries
Injuries Caused By Seatbelts In Car Accidents
​The CDC has discovered that over 51 percent of car crash victims have avoided death because they were wearing seatbelts at the time of the accident. While seatbelts may be able to prevent deaths, the serious injuries that can result from the restraint of seatbelts have only recently been studied.  Under the law in Texas, a person who has injuries related to a seatbelt can seek compensation for their injuries from the party who caused the collision. The Pascoe Law Firm frequently assists people with seatbelt injuries from a Texas auto accident. Contact our office now for a free case review.
​Individuals with a seat belt injury should know that they have legal rights after an auto collision. Just because a seat belt may have saved the life of an individual does not mean that person is prevented from recovery for injuries resulting from that seat belt during the crash. Our Houston auto accident lawyer can help you assert your legal rights if you have received a seat belt injury. We are ready to guide you through the legal process and take the time to meet with you to discuss your legal options. Please feel free to fill out our online form or call us for more information to receive a free case review.
​Basic Texas Seat Belt Laws
​In the state of Texas, all Passengers are required to wear safety belts no matter their location in the vehicle.  Children are required to be secured as well.
A person commits an offense if:
The person
 is at least 15 years of age;
 is riding in a passenger vehicle while the vehicle is being operated;
is occupying a seat that is equipped with a safety belt; and
 is not secured by a safety belt
​Seat Belt Injury Facts and Statistics
In serious car accidents, seatbelts might restrain individuals if the vehicle reaches speeds in excess of 100 m.p.h. The results of a crash at excessive speeds can leave individuals with whiplash, severed limbs and other serious injuries. A study published by the National Highway Traffic and Safety Administration (NHTSA) found that thousands of individuals suffered from lap and shoulder injuries when they used their seatbelt. The NHTSA released the following seat belt injury statistics in a study entitled, "Seat-Belt Injuries in Medical and Statistical Perspectives:"
4,617 individuals suffered from lap injuries after using a seat belt. That accounts for an injury rate of 24.2 percent.
81,461 individuals suffered from lap/shoulder injuries after using a seat belt. That accounts for an injury rate of 25.2 percent.
129,327 individuals suffered injuries as a result of using no seat belt, at an injury rate of 54.6 percent
Research Studies on Internal Organ Damage from Seat Belt Use
Numerous other published research studies have tracked the injuries that individuals suffer from in auto accidents after using their seat belt. In a study published in the Southern Medical Journal, Dr. Greingor and Dr. Lazarus discovered that patients with seat belt injuries frequently suffered from sternal fractures and abdominal injuries. The study is entitled, "Chest and Abdominal Injuries Caused by Seat Belt Wearing," revealed findings of passengers involved in auto accidents who: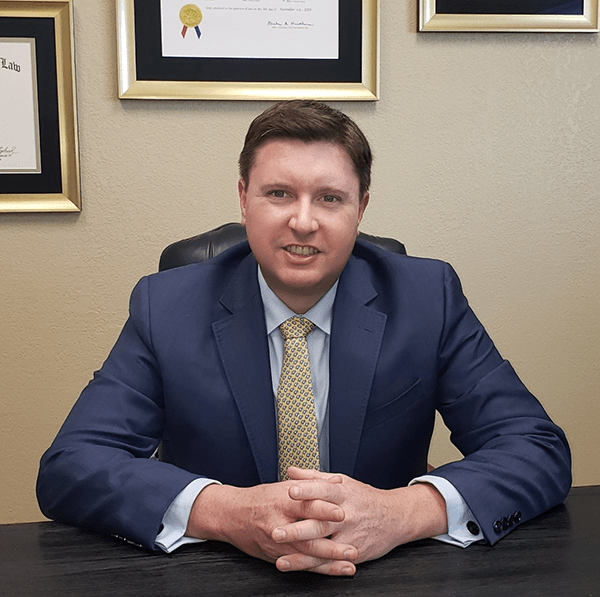 Suffered from an increase in abdominal tenderness;
Suffered from bowel injuries;
Suffered from an increase in higher mortality and morbidity rates involving a delayed diagnosis of bowel injuries.
​Types of Seat Belt Injuries
There are common injuries that victims can suffer from the use of seat belts as restraining devices:
Broken bones
Head injuries
Whiplash
Fractured sternum
Spinal cord injuries
Internal bleeding and trauma
Abdominal injuries
Bowel injuries
Skin abrasions
​Contact Experienced Texas Auto Accident Lawyer at the Pascoe Law Firm Today
​If you received a seatbelt injury during a car accident, then please speak with our attorney for help today. We understand how overwhelming it can be to consider filing a lawsuit for a seat belt injury. Please feel free to discuss your questions or concerns with our 
Texas Auto Accident Lawyer
 at any time. Contact us for a free, no-obligation consultation at 
713-829-4317
.
Attorney, John D. Pascoe and the Pascoe Law Firm, is responsible for the content on this website, principal office and only office located in Friendswood, Texas. Servicing: Alvin, Angleton, Atascocita, Bay City, Bacliff, Baytown, Beaumont, Bellaire, Brazoria County, Brookside Village, Clute, Conroe, Clear Lake, Clear Lake Shores, Chambers County, Channelview, Cypress, Danbury Dickinson, Deer Park, East Houston, El Largo, Freeport, Friendswood, Fresno, Fort Bend County, Galveston, Galveston County, Greenspoint, Gulfgate, Harris County, Hitchcock, Houston, Houston Heights, Huffman, Humble, Huntsville, Jefferson County, Katy, Kemah, Lake Jackson, La Marque, La Porte, League City, Liberty County, Manvel, Memorial City Houston, Midtown Houston, Missouri City, Montgomery County, Montrose Houston, Nassau Bay, North Houston, Pasadena, Port Bolivar, Port Arthur, Pearland, Richmond, Rice Village, River Oaks, Rosenberg, Rosharon, Santa Fe, San Leon, Seabrook, Shoreacres, Sienna Plantation, South Houston, Sugar Land, Southbelt Ellington, Spring, Texas City, Taylor Lake Village, The Woodlands, Tiki Island, Tomball, Victoria, Uptown Houston Galleria, Webster, West Columbia, West University Place and throughout Texas.
​Web-page is intended solely for residents of Texas or Persons seeking representation within Texas. An Attorney-Client relationship only occurs when both parties agree that the Attorney will represent the Client and will not be created until that agreement occurs. Website and all of its pages is intended to be used for educational purposes and does not constituted as legal advice. All information on every page of the website does NOT suggest or claim that the attorney has a specialization in any area of legal practice or certification. Attorney not certified by the Texas Board of Legal Specializations.
"John is very professional and great at what he does! He asks questions to be informed of your case so he can give you the best options and advice. He genuinely wants to help you and wants to make a good outcome for you. Would definitely recommend him to people needing his services!"