Pascoe Law Firm
Longshoremen Accident Lawyer
Principal office located in Friendswood, Texas.
Available to service League City, Webster, Pearland, Galveston, and the surrounding areas within Texas.
Home » Seamen/ Longshoremen Accidents
Longshoremen Accident Lawyer
People who work at sea, on the docks or offshore are protected by federal laws that recognize the inherent dangers. When they are injured on the job, those workers are entitled to specific benefits and may be able to sue their employers for negligence and hazardous working conditions.  The Texas Gulf Coast maritime accident attorneys at the Pascoe Law Firm help injured seamen and longshoremen assert their rights under the Jones Act and other remedies for medical care, lost income and disability compensation. Based in Galveston County, we can handled maritime injury claims from Texas. Longshoreman Accident Attorney helping seamen & longshoremen accidents, we service the Galveston, Houston, and throughout the Texas Gulf Coast.
The Jones Act area of the law can be complex and employers often give seamen misleading information about their rights. You can call our law firm 24-hours a day at
713-829-4317
to arrange a free consultation with an experienced maritime law attorney. A seaman is any man or woman who works on a commercial vessel or whose duties including servicing those vessels. A vessel can be a freight ship or oil tanker; tugboat, pushboat or barge; a commercial fishing boat, ferry or cruise ship; or an offshore platform or jack-up oil rig. Even powerboats and Jet-Skis have been construed as vessels in work-related scenarios such as: seamen and longshoremen injuries ,ship and barge crews, offshore oil rig workers.
Attorney For Seamen Accidents
What Is the Jones Act? The Jones Act is a federal statute enacted to impart special rights to seamen injured in the performance of their jobs in navigable waters — whether at sea, on the river, or at port. Those rights include:
Maintenance — Your employer must pay weekly wages and reasonable living expenses (rent, utilities, transportation, food) for the period that you are unable to work because of a duty-related injury.
Cure — You are entitled to free medical care until you are cleared to resume work or until you reach maximum medical improvement.
Monetary damages — Unlike land-based workers, seamen can sue their employers directly for negligence, for ordering them into dangerous situations without appropriate safety measures or for hazardous conditions aboard ship (unseaworthiness) that contributed to injury. The Pascoe Law Firm can help maritime workers recover compensation for future medical care, projected earnings, permanent disability, and pain and suffering.
Death benefits — The spouse and dependent children of a seaman killed on duty are entitled to monthly benefits or a settlement for lost income and personal loss.
Longshoremen Injuries — Dock workers and shipyard employees who do not qualify as seamen are covered by the Longshore and Harbor Workers Compensation Act (LHWCA), which provides medical, wage and permanent disability benefits similar to workers' compensation, but at substantially better rates.
Lawyer For A Longshoreman Accident
Attorney John D. Pascoe is familiar with how maritime workers are injured on the job: fires and explosions, exposure to toxic chemicals, slip-and-falls on slippery decks, falls overboard and falls from heights, cargo handling accidents and injuries from machinery and equipment. He is skilled at proving the employer's negligence and maximizing the long-term compensation needed for victims of head trauma, back injuries or paralysis, lost limbs or broken bones, facial disfigurement and other catastrophic and career-ending injuries arising from offshore accidents. We also know the many ways that injured seamen are mistreated, misinformed and coerced by their employers. You have specific rights, including the right to be transported ashore for medical treatment and the right to choose your own doctors. Beware of any offer to settle your claim before talking to a lawyer — you could be signing away many thousands of dollars in potential compensation or waiving rights to ongoing medical care. The Pascoe Law Firm handles Jones Act and maritime accident cases. We provide a free initial consultation to answer your questions and explain your rights. Contact us today at
713-829-4317
. Hablamos Español.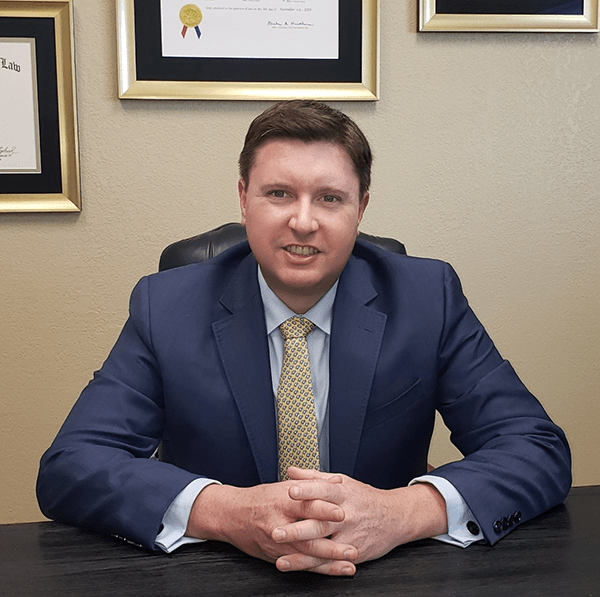 Pascoe Law Firm
1414 S. Friendswood Dr, STE 120,
Friendswood, TX 77546
United States
Phone: 713-829-4317
Email Us
Attorney, John D. Pascoe and the Pascoe Law Firm, is responsible for the content on this website, principal office and only office located in Friendswood, Texas. Servicing: Alvin, Angleton, Atascocita, Austin, Bay City, Bacliff, Baytown, Beaumont, Bellaire, Brazoria County, Brookside Village, Brownsville, Clute, Conroe, Clear Lake, Clear Lake Shores, Chambers County, Corpus Christi, Channelview, Cypress, Dallas, Danbury Dickinson, Deer Park, East Houston, El Largo, Freeport, Friendswood, Fresno, Fort Bend County, Fort Worth, Galveston, Galveston County, Greenspoint, Gulfgate, Harris County, Hitchcock, Houston, Houston Heights, Huffman, Humble, Huntsville, Harlingen, Jefferson County, Katy, Kemah, Lake Jackson, La Marque, La Porte, League City, Laredo, Liberty County, Manvel, Memorial City Houston, Midtown Houston, Missouri City, Montgomery County, Montrose Houston, McAllen, Nassau Bay, North Houston, Orange, Pasadena, Port Bolivar, Port Arthur, Pearland, Richmond, Rice Village, River Oaks, Rosenberg, Rosharon, Rio Grande Valley, Santa Fe, San Antonio, San Leon, Seabrook, Shoreacres, Sienna Plantation, South Houston, Sugar Land, Southbelt Ellington, Spring, South Padre Island, Texas City, Taylor Lake Village, The Woodlands, Tiki Island, Tomball, Victoria, Uptown Houston Galleria, Webster, West Columbia, West University Place, Weihmar, and throughout Texas.