Pascoe Law Firm
Scaffolding Injuries
Principal office located in Friendswood, Texas.
Available to service League City, Webster, Pearland, Galveston, and the surrounding areas within Texas.
Scaffolding Accident Attorney
Our Scaffolding Accident Lawyer knows the life changing impact that a scaffolding injury can have on one's life. Many injured scaffolding workers are forced to miss work because of the injury and it may take several months to recover. Unfortunately, some injuries associated with scaffolding accidents are permanent and the scaffolding injury my never fully recover from the accident. After a scaffolding accident many scaffolding workers might miss work, wages, and have large medical bills and financial damage from the accident. The Pascoe Law Firm's scaffolding injury lawyer fights for full compensation for scaffolding accidents and falls. Working on or near scaffolding is an act of faith, trusting in the apparatus itself and the people who assembled it. When the equipment fails, it usually results in serious injuries or death. Unfortunately, many times the victim or survivors do not realize that they have claims beyond workers' compensation.
It is reported by the OSHA and the Bureau of Labor and Statistics that that an estimated 4,500 injury accidents involved scaffolding related accidents. From that estimated 4,500 scaffolding accidents there was an average of 60 of these scaffolding accidents that resulted in a fatality to the worker. Scaffolding Injury Lawyer, after a scaffolding collapse or scaffolding accident contact our us at 713-829-4317.
Common Causes of a Scaffolding Accident
Our Scaffolding accident attorney at the Pascoe Law Firm represents scaffolding workers who have been injured in a scaffolding accident. Common types of injury associated with a scaffolding accident involve a term called an "axial load" Axial load is the force exerted along the lines of the axis, for example the force exerted when falling from a high location. Many of the injuries can be impacted by how the individual falls from the scaffolding and what type of landing occurs when they hit the ground. Typical, scaffolding accident injuries include: landing in standing type position, feet first- if the worker lands on their feet may scaffolding accident victims that land this way fracture their legs, ankle, and feet bones because of it because the first to impact the ground and taking all of the axial load force. Or, landing on the head- traumatic brain injury and damage can occur if a scaffolding worker falls and lands on their head. These are catastrophic accidents and can create severe injury and result in traumatic brain damage, neck fractures, spinal cord injuries, and back injury. Scaffolding accidents can have severe injury associated because many involve a worker falling off the scaffolding from an elevated position off the ground. Additionally, other common scaffolding accidents involve:
Falling debris– many scaffolding workers can injury by being hit by falling objects that are used within the work project and cause severe injury to an individual working on a scaffolding work site. It does not necessarily have to be debris that causes the accident. Equipment if not used correctly can also fall created potential danger for a scaffolding worker below the object.
Falling from the Scaffolding– falling from the scaffolding is a risk that many workers face. When safety procedures are not followed correctly it could result in workers falling or being knocked off the scaffolding. It is important for workers to make sure that safety harnesses are used and that ladders are properly secured. Additionally, improper training is another reason that contributes to scaffolding accidents occurring.
Incorrectly assembled scaffolding construction– Failure to properly assemble the scaffolding can result in scaffolding collapse or injury due to improper construction. If the scaffolding collapses it can injury scaffolding workers who have the potential of being trapped by the scaffolding, falling from the scaffolding, or being crushed underneath the scaffolding.
Our scaffolding accident lawyer will explore any third party lawsuits if the employers is exempt from personal injury liability. It could be possible to sue:
The manufacturer of defective scaffolding
 A company that sold, rented or erected the platform
Subcontractors or property owners who were negligent. 
​We obtain the OSHA reports and conduct an inquiry into the cause of the accident. Did joints or rusted metal collapse? Was the apparatus assembled improperly? Were the floorboards secured? Did the scaffolding have the required lanyards and railings? Did a third party exceed weight limits or cause falling debris? We can bring in safety, metallurgy and engineering experts to examine the scaffolding and testify to the structural defects or negligence.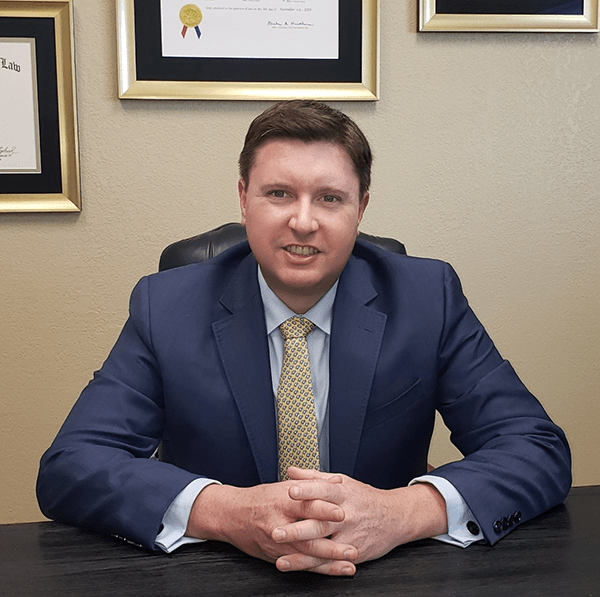 Lawyer for Scaffolding Accidents in Texas
Attorney, John D. Pascoe and the Pascoe Law Firm, is responsible for the content on this website, principal office and only office located in Friendswood, Texas. Servicing: Alvin, Angleton, Atascocita, Austin, Bay City, Bacliff, Baytown, Beaumont, Bellaire, Brazoria County, Brookside Village, Brownsville, Clute, Conroe, Clear Lake, Clear Lake Shores, Chambers County, Corpus Christi, Channelview, Cypress, Dallas, Danbury Dickinson, Deer Park, East Houston, El Largo, Freeport, Friendswood, Fresno, Fort Bend County, Fort Worth, Galveston, Galveston County, Greenspoint, Gulfgate, Harris County, Hitchcock, Houston, Houston Heights, Huffman, Humble, Huntsville, Harlingen, Jefferson County, Katy, Kemah, Lake Jackson, La Marque, La Porte, League City, Laredo, Liberty County, Manvel, Memorial City Houston, Midtown Houston, Missouri City, Montgomery County, Montrose Houston, McAllen, Nassau Bay, North Houston, Orange, Pasadena, Port Bolivar, Port Arthur, Pearland, Richmond, Rice Village, River Oaks, Rosenberg, Rosharon, Rio Grande Valley, Santa Fe, San Antonio, San Leon, Seabrook, Shoreacres, Sienna Plantation, South Houston, Sugar Land, Southbelt Ellington, Spring, South Padre Island, Texas City, Taylor Lake Village, The Woodlands, Tiki Island, Tomball, Victoria, Uptown Houston Galleria, Webster, West Columbia, West University Place, Weihmar, and throughout Texas.