Pascoe Law Firm
Road Rage
Principal office located in Friendswood, Texas.
Available to service League City, Webster, Pearland, Galveston, and the surrounding areas within Texas.
Texas Road Rage Car Accident Attorney
Aggressive driving is a significant problem on Texas roadways, especially in the Galveston and Houston area. Many think that road rage is limited to the congested areas of Houston. However, road rage is problem that can be found throughout the area including Friendswood, League City, Webster, La Porte, and Pearland. As more individuals move to the suburbs and commute into Houston for work, aggressive driving is becoming more common. Driving aggressively is often referred to as road rage and can be a key contributor to serious car crashes. A road rage car accident  can be a real danger to other motorists. Pascoe Law Firm knows the dangers that road rage poses to all drivers on Texas roads and highways. Our attorneys represent Texas car accident cases on behalf of those injured from road rage. Contact our office to arrange for a free case evaluation of your road rage accident case today.
Common Acts Of Road Rages That Can Cause Serious Accidents
​There are specific behaviors that have been identified that aggressive motorists exhibit when driving erratically on highways and roadways, in the Galveston and Houston areas. These behaviors include:
Cutting other motorists off
Blasting the vehicle horn
Making an obscene gesture
Changing their lane without using signals
Tailgating to pressure another driver to move faster or get their vehicle out of the way
Flashing headlights in an effort to force other motorists to move aside
Driving in the left or passing lane at a speed too slow for others to pass
Racing toward a yellow light about to turn red
Slowing the vehicle down once passing another car
Driving the car with high beam lights on, toward oncoming traffic or behind other cars
Driving straight through the intersection when clearly in a right-hand turn lane
Defining Road Rage or Aggressive Driving
Road rage aggressive motorists react in a negatively to other drivers by using their car or truck as a way to intimidate other motorists. The driver does this by making threatening or sudden maneuvers that cause unsafe road conditions for the intended victim and other nearby motorists. Experts have concluded that many aggressive driving behaviors are triggered by numerous stimuli. Road rage is commonly referred to as a societal condition where drivers lose their temper or display anger as a reaction to some type of disturbance in traffic. Some road rage aggressive drivers are provoked by roadway congestion or another driver's actions. Commonly, the result of the driver's reaction and mood when behind the wheel of their vehicle.
How to Minimize Road Rage
​There are several steps that a motorist can take to minimize the potential of having a road rage car accident caused by an aggressive driver. Actions to avoid dealing with an aggressive road rage driver include:
Avoid eye contact with aggressive drivers
Never show a reaction to an aggressive driver
Remain courteous and polite
Follow Texas state laws about rules of the road
Use directional lights any time shifting lanes
Follow all vehicles at a safe distance
Attempt to stay mainly in one lane
Put physical distance between the aggressive driver and your vehicle
Never irritate or antagonize other motorists
Use the car horn sparingly
If frustrated, find a distraction that could include listening to the radio, conversing with a passenger, or talking to yourself as a way to calm down
Remain tolerant of any other motorist exhibiting unacceptable traffic behaviors.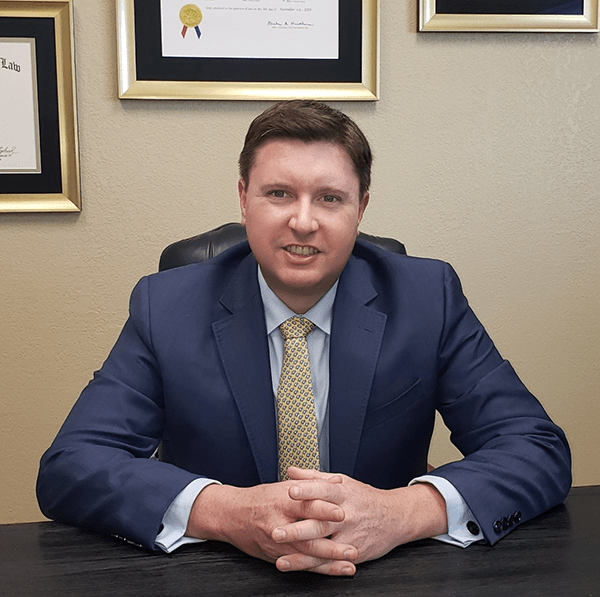 Legal Options After A Road Rage Car Accident in Texas
Road rage is a serious issue in the Galveston, Houston and throughout the state of Texas. If you have been injured in a car accident caused by road rage or an aggressive driver, contact our road rage car accident lawyer.Pascoe Law Firm in Texas fights to protect the legal rights of road rage vehicle accidents with injuries. Our Attorney will investigate all evidence concerning your case, talk with witnesses, and gather essential documents including medical reports and accident information. Call our Car Accident Lawyer at 713-829-43187 or fill out our online contact form for a free consultation with an experienced attorney.
Attorney, John D. Pascoe and the Pascoe Law Firm, is responsible for the content on this website, principal office and only office located in Friendswood, Texas. Servicing: Alvin, Angleton, Atascocita, Bay City, Bacliff, Baytown, Beaumont, Bellaire, Brazoria County, Brookside Village, Clute, Conroe, Clear Lake, Clear Lake Shores, Chambers County, Channelview, Cypress, Danbury Dickinson, Deer Park, East Houston, El Largo, Freeport, Friendswood, Fresno, Fort Bend County, Galveston, Galveston County, Greenspoint, Gulfgate, Harris County, Hitchcock, Houston, Houston Heights, Huffman, Humble, Huntsville, Jefferson County, Katy, Kemah, Lake Jackson, La Marque, La Porte, League City, Liberty County, Manvel, Memorial City Houston, Midtown Houston, Missouri City, Montgomery County, Montrose Houston, Nassau Bay, North Houston, Pasadena, Port Bolivar, Port Arthur, Pearland, Richmond, Rice Village, River Oaks, Rosenberg, Rosharon, Santa Fe, San Leon, Seabrook, Shoreacres, Sienna Plantation, South Houston, Sugar Land, Southbelt Ellington, Spring, Texas City, Taylor Lake Village, The Woodlands, Tiki Island, Tomball, Victoria, Uptown Houston Galleria, Webster, West Columbia, West University Place and throughout Texas.
Web-page is intended solely for residents of Texas or Persons seeking representation within Texas. An Attorney-Client relationship only occurs when both parties agree that the Attorney will represent the Client and will not be created until that agreement occurs. Website and all of its pages is intended to be used for educational purposes and does not constituted as legal advice. All information on every page of the website does NOT suggest or claim that the attorney has a specialization in any area of legal practice or certification. Attorney not certified by the Texas Board of Legal Specializations.
"John is very professional and great at what he does! He asks questions to be informed of your case so he can give you the best options and advice. He genuinely wants to help you and wants to make a good outcome for you. Would definitely recommend him to people needing his services!"