Pascoe Law Firm
Rear End Motorcycle Accident Lawyer
Principal office located in Friendswood, Texas.
Available to service League City, Webster, Pearland, Galveston, and the surrounding areas within Texas.
Rear End Motorcycle Accident Lawyer
 ​A rear-end motorcycle collision typically occurs when a driver suddenly stops and is hit by the vehicle behind it. Motorcycle riders are just as susceptible to these types of accidents as any other. Often, motorcycle riders face much more significant dangers in becoming injured from these kinds of accidents. A rear-end motorcycle accident can cause permanent disabilities, death or severe head injuries to motorcycle riders.
​If you are a rider and have been involved in a rear end motorcycle accident, then you may wish to get in touch with one of our motorcycle accident attorneys at the Pascoe Law Firm. A Texas motorcycle accident attorney can carefully review of your case and determine the best legal strategy for your case.
Causes of Rear End Motorcycle Accidents
​Motorcycle accidents can be caused by a multitude of different reasons. In many accidents, a driver is negligent or not paying attention on the road. Here are some of the other causes of rear end motorcycle accidents on the road:
Lack of driver attention
Distracted driving involving texting, conversing on the phone or surfing the Internet
Distracted driving due to listening to loud music, reading or applying cosmetics
Failure to stop in time for a stop light
Driving under the influence
Failure to respond to stopping traffic
Failure to follow traffic rules
​Danger of Rear-end Motorcycle Accidents
​Motorcyclists are already at a greater risk for injuries in crashes because they do not have all of the protections that motorists in cars do. However, certain types of collisions can be especially serious. For example, while a rear-end crash between two cars is commonly considered to be a minor accident ("fender bender"), rear-end accidents are some of the most dangerous for motorcyclists, whether the motorcyclist is the front or rear vehicle.
​Motorcyclists do not have seat belts so they are very easily ejected from their bikes. If a motorcyclist hits the back of a car, the impact will suddenly stop the motorcycle and they will keep moving, often flying over the car they hit. Similarly, if they are hit by a car from behind, the impact will still likely eject them forward onto the pavement. Either way, chances are they will suffer severe trauma from hitting a car, the ground, or both. The injuries that result can be catastrophic.
Injuries from Rear End Motorcycle Accidents
When a motorcyclist goes forward off their bike, they often try to catch themselves with their arms if they have time to react. However, the impact is often too great. and they may end up with broken wrists, hands, or arms, as well as shoulder injuries. Unless they can successfully block their fall, motorcyclists often hit their faces on the pavement. Even if they are wearing a helmet with a face shield, their face can still hit the inside of the shield. In many cases, this can cause broken jaws or noses, fractured skulls, and damage to the teeth. The following are only some examples of injuries that a motorcyclist may face in the event of a rear-end accident:
Broken teeth
Severe lacerations
Contusions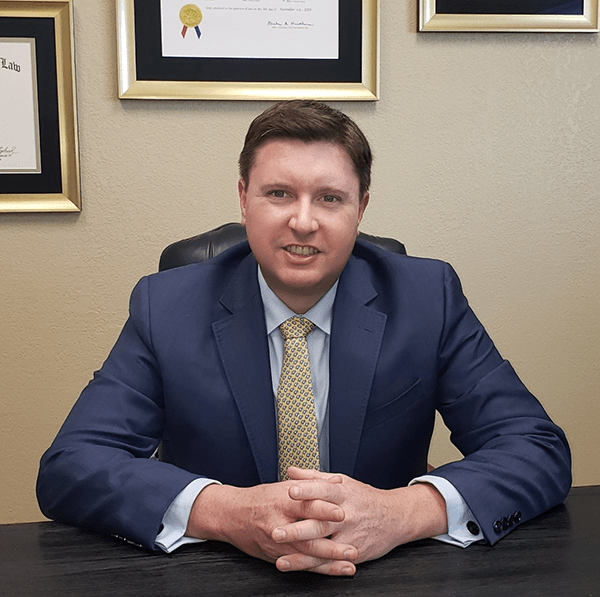 Get Legal Help for Your Motorcycle Accident Case
Our Texas motorcycle accident attorney at the Pascoe Law Firm is here to help you. Contact our attorney at any time of the day. It is important to get an experienced lawyer to represent you following a motorcycle accident. Your attorney will need to show four important parts of your case. Specifically, that there was a duty, breach of duty, that as a result of that breach of duty it was the causation of the accident, and damages. From the moment we are retained in a motorcycle accident, we begin aggressively preparing your case so we may present all aspects of your damages. We prepare every case as if we are taking it to trial. If you or a loved one has been injured in a motorcycle crash, talk with our motorcycle accident attorney at the Pascoe Law Firm to discuss your legal options that you have available. For more information please visit our main
 Motorcycle Accident
 Page or contact us at 
713-829-4317
.