Pascoe Law Firm
Plant & Refinery Explosions
Principal office located in Friendswood, Texas.
Available to service League City, Webster, Pearland, Galveston, and the surrounding areas within Texas.
Refinery Plant Explosion Lawyer
Oil refinery and Chemical plant explosions can severely impact and negatively impact your future life and living ability. If the individual survives the explosion blast they can be catastrophically injured from falling, suffering burn injuries, or breathing toxic smoke and fumes. If you or a loved one has been injured due to a chemical Plant, oil rig, or refinery plant explosion have them contact our Personal Injury Lawyer to protect your legal rights. The Pascoe Law Firm will respond immediately to represent your legal rights after a refinery plant explosion. Industrial explosion lawsuits can be filed on behalf of the worker or their surviving family members. Following a plant accident or explosion the nearby residents can have a legal cause of action for the dangerous chemical exposure, the adverse health effects, and property damage that explosions cause. The Pascoe Law Firm services cases inCounty, Harris County, and from all over the State of Texas
According to the Bureau of Labor and Statistics, in 2011 there were 134 plant workers who were killed in a plant explosion or fire.  That means that 3% of the total amount of plant workers died in 2011 in a plant explosion or fire. Working in a chemical plant or refinery plant is an extremely dangerous profession. Plant & Refinery Explosion Lawyer handling plant explosion, refinery explosions, and  plant accident. We services the Texas City, Galveston, Baytown, Houston, La Porte, Beaumont, and League City, TX areas.
Common Types of Refinery and Plant Explosion Injuries
After a plant explosion there are four injuries that are more likely to occur to a plant worker who becomes injured.  The most common types of plant explosion injuries include:
Primary blast- the pressure that is released from an explosion causes these severe injuries. Affected areas generally are the ears, lungs, and gastrointestinal organs. This is caused because these organs are easily filled with air.
Secondary injuries– occur from flying or falling objects that hit employees after a plant explosion. This could include equipment, glass, or debris that is hurled at the plant worker. These injuries can cause impact damage or even be embedded in the plant workers body.
Tertiary blast– these injuries are caused when the explosion lifts a person up and propels them into an object. The impact of the body hitting a stationary object with such force can cause fractures and even internal organ injuries.
Quaternary explosion injuries– all other injuries such as burns, crush injuries and chemical exposure are under this label. This includes inhalation of fumes, chemical burns, and loss of blood from injuries.
If the plant worker is able to survive the plant explosion there could also be other bodily injuries that occur including broken bones, spinal injuries, as well as a full scope of other injuries are that possible. Following a plant explosion the blast could shoot objects and also cause property damage to cars or houses that might be near by the plants location.A plant explosion is different from other workplace accidents due to the potential large scale destruction that can occur when a chemical plant or oil refinery plant explodes. For those unlucky to be near the facility when the explosion occurs, they might face severe life threatening injuries from the blast or exposure to toxic chemicals. After a traumatic plant explosion occurs many face post traumatic effects from the accident. The emotional scaring from the plant explosion can be just as bad as the physical injuries for the plant workers.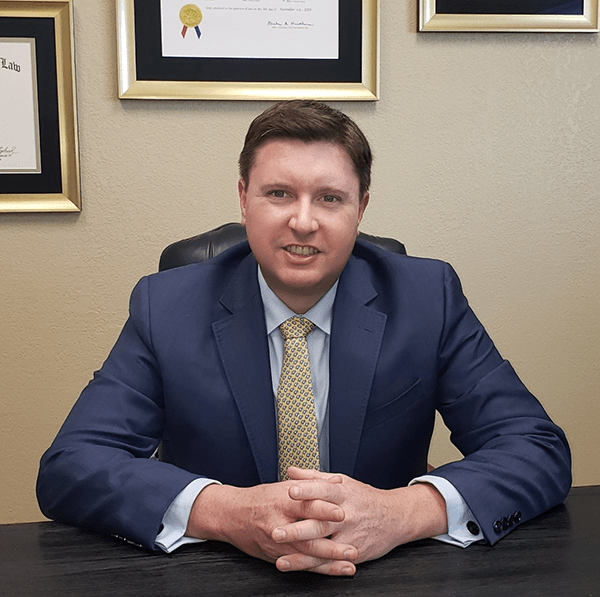 The post-traumatic stress can cause the plant workers to live in fear, have flash backs occur, or unable to continue with their everyday life. Furthermore, any chemical exposure injuries may have lengthy recover time or permanent disability.
Lawyer for Refinery and Plant Explosions
 Attorney John D. Pascoe, our Refinery Plant Explosion Lawyer, sues major oil companies and chemical manufacturers for oil refinery and chemical plant explosions. Some of the acute and long-term injuries associated with explosions and fires at industrial facilities include: burn injuries (heat or chemical burns), shrapnel injuries, broken bones, hearing loss, eye injuries, facial disfigurement, lost limbs, back and neck injuries, fatality (wrongful death), brain damage, permanent lung ailments, nerve damage and organ damage, and post-traumatic stress disorder (PTSD). After a dangerous explosion occurs at a chemical plant, oil rig, or oil refinery facility it is important to document your medical and finical damages from this catastrophic accident. This allows our Lawyer to try to seek the maximum recovery possible to compensate you for your damages and injuries. The first thing our Attorney does its work to establish liability in these complex cases. This can be done through identifying defective or poorly maintained machinery, inadequate storage or handling of volatile materials, disregard for safety protocols and other negligence that put employees and the public in danger.
Our Refinery Plant Explosion Lawyer hires experts in accident reconstruction, engineering, industrial safety and other fields to demonstrate how the plant owners, manufacturers or third-party contractors were negligent in their actions. Please know that you do not have have to go through this horrible situation a lone. The Pascoe Law Firm can help guide you through the legal process and works to get you as close to normal as possible. We are here to help with your immediate concerns and will fight for your legal rights after a catastrophic accident. We services the Texas City, Baytown, Galveston, Houston, La Porte, Beaumont, and League City, TX areas. If  you cannot come to us offer free hospital and home visits in some instances. Contact us online or call at
713-829-4317
to speak with an experienced Attorney. Hablamos Español.
Refinery & Plant Explosion – Research and Reports – Galveston County / League City
Explosion Injuries in the Workplace
Blast Injuries
U.S. Chemical Safety Board – Investigations
U.S. Chemical Safety Board – Current Investigations
Texas City Refinery Explosion
Attorney, John D. Pascoe and the Pascoe Law Firm, is responsible for the content on this website, principal office and only office located in Friendswood, Texas. Servicing: Alvin, Angleton, Atascocita, Austin, Bay City, Bacliff, Baytown, Beaumont, Bellaire, Brazoria County, Brookside Village, Brownsville, Clute, Conroe, Clear Lake, Clear Lake Shores, Chambers County, Corpus Christi, Channelview, Cypress, Dallas, Danbury Dickinson, Deer Park, East Houston, El Largo, Freeport, Friendswood, Fresno, Fort Bend County, Fort Worth, Galveston, Galveston County, Greenspoint, Gulfgate, Harris County, Hitchcock, Houston, Houston Heights, Huffman, Humble, Huntsville, Harlingen, Jefferson County, Katy, Kemah, Lake Jackson, La Marque, La Porte, League City, Laredo, Liberty County, Manvel, Memorial City Houston, Midtown Houston, Missouri City, Montgomery County, Montrose Houston, McAllen, Nassau Bay, North Houston, Orange, Pasadena, Port Bolivar, Port Arthur, Pearland, Richmond, Rice Village, River Oaks, Rosenberg, Rosharon, Rio Grande Valley, Santa Fe, San Antonio, San Leon, Seabrook, Shoreacres, Sienna Plantation, South Houston, Sugar Land, Southbelt Ellington, Spring, South Padre Island, Texas City, Taylor Lake Village, The Woodlands, Tiki Island, Tomball, Victoria, Uptown Houston Galleria, Webster, West Columbia, West University Place, Weihmar, and throughout Texas.