Pascoe Law Firm
PERSONAL INJURY LAWYER
Principal office located in Friendswood, Texas.
Available to service League City, Webster, Pearland, Galveston, and the surrounding areas within Texas.
Home » Personal Injury FAQs
Personal Injury FAQs
When you are hurt or injured through the negligence of others, many thoughts go through your mind. Naturally, getting relief from the pain is number one on your list of concerns; however, how you are going to pay for the doctor bills runs a close second. Insurance companies will offer a settlement, although it may not be enough to cover your bills, on-going rehabilitation and other incidental costs. Through the help of our local personal injury lawyer, you can seek the compensation you are legally entitled.
A personal injury is often a life-changing event. As personal injury lawyer who represents across the state of Texas, we understand the impact that a personal injury can have for you and your family. Below you will find some personal injury questions geared towards responding to some of the concerns you may have according to Texas law. First, please remember that each case is different. Each injury case will have different facts as well the extent of injuries sustained, liability aspects, as well as the insurance carriers involved. Should you have additional questions or would like information on how the law would apply to your particular circumstance, we invite you to contact our office for a free case review.
Common Personal Injury FAQs
​Significant Injuries That Could Be Considered A Personal Injury
At the Pascoe Law Firm, our firm is committed to providing injury victims from across Texas with the representation they need.
​From the time our law firm is retained on a personal injury case, we begin gathering the facts necessary to establish the liability and damages aspects of your case—so you can focus on recovering from your injuries. As a Texas personal injury lawyer, many of our clients have significant injuries. Some of the more common types of personal injuries include:
Broken bones
Loss of limbs
Brain injuries
Lacerations
Spinal cord injuries
Fatal injuries
How Do I Know If I Really Need a Personal Injury Lawyer?
​While at first glance the original offer may seem generous, it's highly unlikely it will truly be enough to cover all of your costs. The Pascoe Law Firm has experience dealing with other injuries similar to yours and can see the larger picture. By examining the doctor's reports, we are able to anticipate the future costs involved in your recovery and the impact your illness might have on your income potential. The bottom line becomes, if you were injured through no fault of your own, you should at least talk to the Pascoe Law Firm.
Are Personal Injury Attorneys Expensive?
​After an injury, most people are out of work, losing pay while they're recovering. The last expense they feel they can afford is attorney's fees. Luckily, most personal injury attorneys work on a contingency basis, taking their fees out of the eventual settlement. The initial visit to discuss your case at the Pascoe Law firm is free.
What Should I Do First After A Personal Injury?
The first step get medical attention if you are hurt. Next, before contacting a lawyer you will want to writing down everything you remember about the accident. This should include:
the time and date of the accident
where it occurred
the types of injuries you suffered, and
how long you were out of work without pay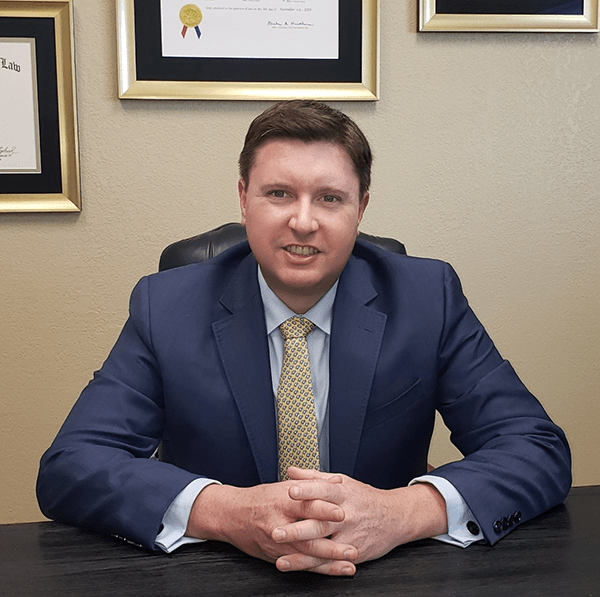 Make note of how the injury has affected your day-to-day activities, and what you're no longer able to do as a result of the accident. Relying on your memory when you go into the law office for your consultation is never prudent. Keep an on-going list available to you, adding to it as needed. Then, take the list along with you for the initial consultation with the lawyer.
Get help for your injuries from a Houston Personal Injury Attorney
 The Pascoe Law Firm represents those  seriously injured in accidents in Houston, Galveston and throughout Texas. Just as  insurance companies have teams of adjusters who work with the intent of reducing the company's exposure following a personal injury, at the Pascoe Law Firm we are experienced at fighting to protect your legal rights following a personal injury. We can deploy investigators, accident re-constructionist, and engineers to the scene of an accident if needed following an accident. Our League City Personal Injury Lawyer appreciates the significance that an injury can have on you and your loved ones. Our attorney litigates personal injury cases in Galveston and Houston and across Texas. Before talking with an insurance representative from an at fault insurance company, let us provide an assessment of your situation and how we may be able to help. If you have any uncertainties surrounding your Houston personal injury, or require a no obligation case evaluation, contact our 
Personal Injury Lawyer
 or 
713-829-4317 
without delay!
Attorney, John D. Pascoe and the Pascoe Law Firm, is responsible for the content on this website, principal office and only office located in Friendswood, Texas. Servicing: Alvin, Angleton, Atascocita, Bay City, Bacliff, Baytown, Beaumont, Bellaire, Brazoria County, Brookside Village, Clute, Conroe, Clear Lake, Clear Lake Shores, Chambers County, Channelview, Cypress, Danbury Dickinson, Deer Park, East Houston, El Largo, Freeport, Friendswood, Fresno, Fort Bend County, Galveston, Galveston County, Greenspoint, Gulfgate, Harris County, Hitchcock, Houston, Houston Heights, Huffman, Humble, Huntsville, Jefferson County, Katy, Kemah, Lake Jackson, La Marque, La Porte, League City, Liberty County, Manvel, Memorial City Houston, Midtown Houston, Missouri City, Montgomery County, Montrose Houston, Nassau Bay, North Houston, Pasadena, Port Bolivar, Port Arthur, Pearland, Richmond, Rice Village, River Oaks, Rosenberg, Rosharon, Santa Fe, San Leon, Seabrook, Shoreacres, Sienna Plantation, South Houston, Sugar Land, Southbelt Ellington, Spring, Texas City, Taylor Lake Village, The Woodlands, Tiki Island, Tomball, Victoria, Uptown Houston Galleria, Webster, West Columbia, West University Place and throughout Texas.