Pascoe Law Firm
Parking Lot Accidents
Principal office located in Friendswood, Texas.
Available to service League City, Webster, Pearland, Galveston, and the surrounding areas within Texas.
Home » Parking Lot Accidents
Parking Lot Accident
​Parking Lot Accident Lawyer servicing the League City, Galveston, Houston, Sugar Land, Friendswood, Kemah, Clear Lake, Seabrook, Pearland, Nassau Bay, Alvin, Galveston, TX areas. According to a recent study by the IIHS, it reported that parking lot accidents represent 20 percent of all vehicle accidents. Almost every driver has witnessed a parking lot accident take place. People are in a hurry, want to find a parking spot, and fail to notice either a person or other driver before a parking lot accident takes place.
Parking lot accidents can difficult cases depending on the facts of the case. Insurance companies try to avoid liability by stating that there is not right-of-way in a parking garage or parking lot. Even with a slow speed parking lot collision a driver or their passengers can sustain serious injuries to their neck and back. When parking lots, parking garages, and parking facilities become crowded and people start fighting to get a limited number of spaces available it causes a rise in parking collisions to occur. When drivers are searching for a parking spot many will try to stake a claim to the spot.
Experienced Parking Lot Accident Lawyer
If your car has been hit in a parking lot, you should address this accident like any other car accident. If your come back to find that your car has been hit in a parking lot check with the garage or shopping center to see if they have cameras or video to capture what happened. Just because you were not around when the accident occurred does not mean that a video did not capture who backed into you. Hopefully, there will be a video and you will be able to get the license plate of the vehicle that hit you. The most common type of parking lot accident occurs when someone is backing out of a space. Drivers will start backing up and have an obstructed view from the side angles. The other vehicle both is not paying attention and crashes right into the backing up driver.  In a NHTSA report from 2007, it is estimated that each year there is over 14,000 people who are hurt and 221 people killed in back over collisions. Many parking lot accidents take place in residential areas that are crowded like mall parking lots, football stadiums, and other crowded locations where people are searching for parking. Furthermore, some parking lot accidents occur when a motorist is driving too fast in the parking lot aisle to try and get a parking spot. Many parking garages have speed limit signs posted at 5 to 10 mph. When people ignore these signs and drive to fast for the parking lot, serious injuries and accidents can occur.
Attorney for Parking Lot Accidents
Ways To Avoid A Parking Lot Crash
Parking lot accidents can be avoided if drivers drive cautiously, slow down, and avoid distractions. Parking lots can be filled with dangerous drivers especially during the holiday seasons or the release day of some new product. Make sure to provide space between you and other vehicles. Speeding to a spot is one of the most common ways that parking lot accident occurs. Drivers see a person leaving in another lane and they try to speed over to get that spot before anyone else grabs it. However, on their way over they are driving too fast and fail to notice that another person is trying to leave in front of them, or they turn in front of another driver who is also rushing to grab that spot. One of the biggest risk one faces in a parking lot will come from other drivers. By driving cautiously one can be on the lookout for other drivers and have a better opportunity to avoid them and prevent a parking lot collision from occurring. Make sure to use your traffic signals while in parking lots. Traffic signals let other drivers know where you are going. If the parking lot or parking garage is dark make sure to use your headlights to see other people or drivers. Many new cars come with back up cameras to help reduce the number of parking lot accidents from occurring. While one should not use the camera exclusively. Backup cameras can help drivers see what is behind them in some obstructed view situations and therefore can be a benefit to the driver. Often times these cameras will have an alarm feature that will let you know if you are getting to close to another vehicle, person, or obstacle while backing up.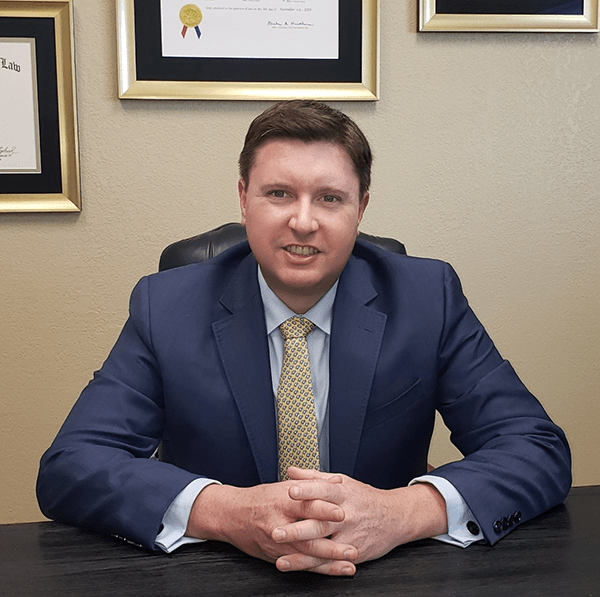 Texas Lawyer For Parking Garage and Parking Lot Accidents
It is always horrible to hear that someone has been in a parking lot accident. The driver who gets hit while backing up can be seriously injured and could face a length recover time from their personal injuries. Unfortunately, parking lot car accidents are fairly common in Galveston, League City, and Houston. Many drivers might never see the car coming towards them before they get hit. If you or a loved one has been in involved in a parking lot or parking garage accident please contact a personal injury lawyer who can help guide during through this difficult period in your life.
Protect Your Legal Rights Following A Parking Lot Crash
​Our Parking Lot Collision Attorney fights for the rights of those who suffer injury after being hit by a car. Motorists have a duty to drive with caution and this duty does not end when one is driving in a parking lot or parking garage. The Pascoe Law Firm in League City, Texas represents parking accident victims in the Galveston County and League City areas. We are very familiar with the serious injuries that can occur in car accidents. Our Parking Lot Accident Lawyer is committed to holding negligent drivers fully responsible for their actions. You can reach us at 
713-829-4317
 for a free consultation and prompt investigation. If you are or a loved one has been injured and suffered personal injury, call the Pascoe Law firm to speak with a lawyer today. The Pascoe Law Firm provides a free personal injury consultation for parking lot car accident victims. Call or contact us online to speak with a
 Car Accident Attorney
if you or a family member was hit by a car in a parking lot. Hablamos Español.
Attorney, John D. Pascoe and the Pascoe Law Firm, is responsible for the content on this website, principal office and only office located in Friendswood, Texas. Servicing: Alvin, Angleton, Atascocita, Bay City, Bacliff, Baytown, Beaumont, Bellaire, Brazoria County, Brookside Village, Clute, Conroe, Clear Lake, Clear Lake Shores, Chambers County, Channelview, Cypress, Danbury Dickinson, Deer Park, East Houston, El Largo, Freeport, Friendswood, Fresno, Fort Bend County, Galveston, Galveston County, Greenspoint, Gulfgate, Harris County, Hitchcock, Houston, Houston Heights, Huffman, Humble, Huntsville, Jefferson County, Katy, Kemah, Lake Jackson, La Marque, La Porte, League City, Liberty County, Manvel, Memorial City Houston, Midtown Houston, Missouri City, Montgomery County, Montrose Houston, Nassau Bay, North Houston, Pasadena, Port Bolivar, Port Arthur, Pearland, Richmond, Rice Village, River Oaks, Rosenberg, Rosharon, Santa Fe, San Leon, Seabrook, Shoreacres, Sienna Plantation, South Houston, Sugar Land, Southbelt Ellington, Spring, Texas City, Taylor Lake Village, The Woodlands, Tiki Island, Tomball, Victoria, Uptown Houston Galleria, Webster, West Columbia, West University Place and throughout Texas.
Webpage is intended solely for residents of Texas or Persons seeking representation within Texas. An Attorney-Client relationship only occurs when both parties agree that the Attorney will represent the Client and will not be created until that agreement occurs. Website and all of its pages is intended to be used for educational purposes and does not constituted as legal advice. All information on every page of the website does NOT suggest or claim that the attorney has a specialization in any area of legal practice or certification. Attorney not certified by the Texas Board of Legal Specializations.
"John is very professional and great at what he does! He asks questions to be informed of your case so he can give you the best options and advice. He genuinely wants to help you and wants to make a good outcome for you. Would definitely recommend him to people needing his services!"