Pascoe Law Firm
Offshore Rig & Platform Accidents
Principal office located in Friendswood, Texas.
Available to service League City, Webster, Pearland, Galveston, and the surrounding areas within Texas.
Offshore Drilling Accident Attorney
Offshore rig and platform workers experience dangerous conditions at work, including explosions, slip and fall accidents due to oily decks and unsecured equipment, malfunctions of equipment, and injuries caused by being forced to work shorthanded. They should know that the law protects them and that Pascoe Law Firm can help enforce their rights under the law. As of 2012, it was estimated that there nearly 4,000 oil rigs in the Gulf. With a large increase in offshore oil production has come a significant increase in the number of oil rig accidents. Each year, there are about 12,000 worker injury accidents on offshore oil rigs and most were due to non-compliance with rules designed to make rig workers safe. Our Offshore Rig and Platform Accident Lawyer servicing the Galveston, Houston, Baytown, Beaumont, League City, Clear Lake, Corpus Christi, Texas Gulf Coast areas. Contact our law firm at
713-829-4317
.
Working on a ship, motor vessel, jack-up rig, or offshore rig has special hazards that you may encounter during your employment. The Jones Act recognizes the difficult conditions seamen face when they are injured. At the Pascoe Law Firm in Galveston, Texas, you will find an attorney experienced with offshore rig accidents and the rights of workers under the Jones Act. Seaman and Offshore Rig Workers Face Dangerous Conditions. The Jones Act Protects Injured Seamen.
Offshore Drilling and The Jones Act
The Jones Act can be a confusing area of law, and employers might not explain all of a seaman's rights. An offshore rig accident attorney experienced with Jones Act rights and litigation can advise injured seamen and their families. Call us now. We can help. Jackup rigs are considered boats under the law when they can be moved under their own power. The Jones Act — and the all the rights of the Jones Act — apply to workers on the rigs. The rights also apply to seamen on oil tankers, container ships, offshore supply boats, cruise ships, barges and other watercraft on brown water or blue water, in the Gulf of Mexico or in more distant international waters. Jones Act rights apply to everyone on board. This can include: 
Captains
Mates
Deck hands
Barge workers
Line workers 
Oilers 
Crew members 
Stewards
Common Types Offshore Drilling Rig Accidents
​An offshore oil rig worker has a dangerous job. If you are hurt, your livelihood and your ability to provide for your family could be in jeopardy. Often times many oil rig accidents are preventable and your injuries may have been caused by unsafe working conditions or defective equipment or parts. Oil rig accidents can happen for a variety of reasons. Common causes include:
Structural damage to the rig
Malfunctioning or defective drilling rigs, wellheads and other machinery    
Improperly designed or installed safety features
Worker Error in operating rig equipment
Gas leaks
Hazardous weather conditions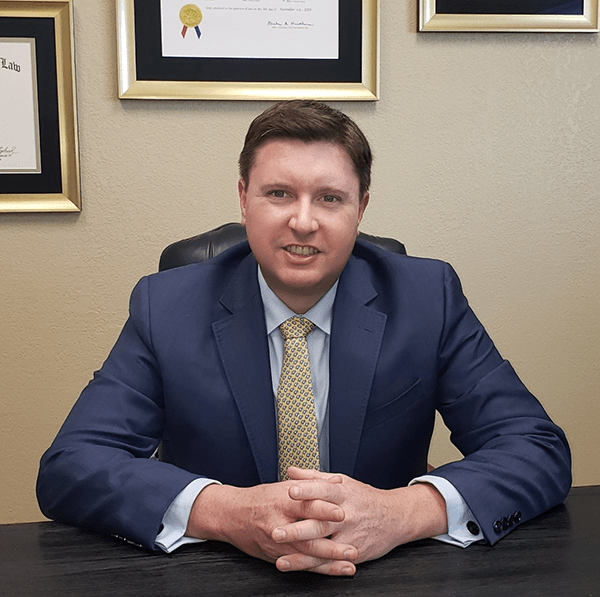 ​Does the Jones Act Apply to Offshore Drilling Accidents?
Eligibility for protection under the Jones Act depends on several factors, all of which must be taken into account when determining whether the Jones Act applies:
Location: Not all offshore accidents are the same. Governing law depends on where the platform is located. Is it within the territorial waters (12 miles from shore) of the United States? If so, the Jones Act applies. If the rig is further away from shore, then the Jones Act does not apply.
Type of platform: Location is not the only factor in establishing eligibility for oil rig accident compensation. The type of platform also matters. Is the platform, or its components, capable of moving? If so, an accident could be covered by the Jones Act because it would be considered a vessel.
Lawyer for Offshore Oil Rigs Accidents in Galveston
An experienced offshore rig accident maritime attorney can enforce those rights for you. maintenance and cure, Seamen often sustain serious injuries, but medical care may be limited to basic first aid. Injuries can get worse quickly even as supervisors may downplay the seriousness of the injury. It is a highly dangerous environment, and injuries that require care often wait until the employer provides transportation to a medical facility.In maritime cases, cure refers to the medical care you are entitled to for injuries suffered at work. Maintenance is the compensation your employer is required to pay you while you are unable to work. If you or a family member has been injured from an offshore rid or platform accident, Call experienced lawyer John D. Pascoe and the Pascoe Law Firm at
713-829-4317
. Talk to a lawyer experienced with Jones Act rights. The Pascoe Law Firm provides free consultations in all injury and wrongful death cases. Contact us by phone or online. Hablamos Español.
Attorney, John D. Pascoe and the Pascoe Law Firm, is responsible for the content on this website, principal office and only office located in Friendswood, Texas. Servicing: Alvin, Angleton, Atascocita, Austin, Bay City, Bacliff, Baytown, Beaumont, Bellaire, Brazoria County, Brookside Village, Brownsville, Clute, Conroe, Clear Lake, Clear Lake Shores, Chambers County, Corpus Christi, Channelview, Cypress, Dallas, Danbury Dickinson, Deer Park, East Houston, El Largo, Freeport, Friendswood, Fresno, Fort Bend County, Fort Worth, Galveston, Galveston County, Greenspoint, Gulfgate, Harris County, Hitchcock, Houston, Houston Heights, Huffman, Humble, Huntsville, Harlingen, Jefferson County, Katy, Kemah, Lake Jackson, La Marque, La Porte, League City, Laredo, Liberty County, Manvel, Memorial City Houston, Midtown Houston, Missouri City, Montgomery County, Montrose Houston, McAllen, Nassau Bay, North Houston, Orange, Pasadena, Port Bolivar, Port Arthur, Pearland, Richmond, Rice Village, River Oaks, Rosenberg, Rosharon, Rio Grande Valley, Santa Fe, San Antonio, San Leon, Seabrook, Shoreacres, Sienna Plantation, South Houston, Sugar Land, Southbelt Ellington, Spring, South Padre Island, Texas City, Taylor Lake Village, The Woodlands, Tiki Island, Tomball, Victoria, Uptown Houston Galleria, Webster, West Columbia, West University Place, Weihmar, and throughout Texas.