Pascoe Law Firm
Neck Back Injuries
Principal office located in Friendswood, Texas.
Available to service League City, Webster, Pearland, Galveston, and the surrounding areas within Texas.
Neck Pain and Back Injury Lawyer
Neck pain and Back pain can be some of the most painful and devastating injuries. Neck pain and back pain are often described in by wide variety of symptoms that can include numbness, tingling, or even paralysis. If you have back pain or neck pain you may want to visit an orthopedic surgeon or chiropractor to determine how serious your injuries are after an accident has occurred. Many of the effects of back and neck injuries do not dissipate by themselves and you may need to seek medical treatment for the injury and pain. ​Our Back injury and Neck Injury Lawyer services the Galveston, League City, Houston, Friendswood, Baytown, Beaumont, Texas City, Clear Lake, and Webster,  and throughout Texas.
As a Texas personal injury lawyer, I routinely see how back pain and neck pain can be caused by serious injuries after an automobile accident. If you are experiencing neck pain or back pain it is important to seek treatment from a medical provider. Chiropractic offices are great resources to begin treatment. If you are not responding or the neck pain or back pain does not decrease or improve you may be referred to an orthopedic surgeon. Many back injuries can involve the bone, muscle, or even the soft tissue. Typically, back injuries most commonly involve lower back pain or soreness. This is not because your lower back supports a majority of your body weight.  The pain could be from a muscle strain or sprain, fractured vertebrae, herniated disc or sciatica. Neck pain is commonly caused by a trauma that has occurred like a fall or motor vehicle accident. Following an auto accident some might think that their neck pain or back pain might just go away on its own. It is important to seek medical attention from a chiropractor or orthopedic surgeon if you have are experiencing any tingling or burning sensations, stiffness, numbness, or weakness in your arms or on the side of the neck, blurred vision, difficulty talking or writing, or pain while walking.
Importance of Medical Treatment for Neck Pain and Back Pain
Neck Pain After An Auto Accident
​At the Pascoe Law Firm, our Neck pain and back injury lawyer represents individuals who have been hurt in an auto accident. We know that some neck and back pain might not be immediately apparent following an accident. Many quickly find that their life is severely impacted by the pain they feel from the:
Injury Victims often describe the injury as shooting pain, stiffness, and having a limited range of motion. When back and neck injuries are left untreated the pain can worsen and impact your everyday life. Neck and Back issues can often cause hip and knee troubles in the future if left unresolved.
Common Causes for Neck Pain or Back Pain
Back and Neck injuries should be treated promptly. Many of the injuries if not treated in a timely fashion can progress into more severe injuries such as  herniated discs, bulging discs, and degenerative discs. After a slip & fall injury, car accident, or workplace accident you should speak with a personal injury lawyer to discuss your legal options available. Following an auto accident many chiropractors tell their patients that their neck and back soreness is from:
Slipped Discs– along the spine are little discs that absorb your everyday movements of walking, running, jumping, and falling. Having a slipped disc can be extremely painful as you will feel that something is out of place on your back. ​
Sciatica– Sciatica is pressure on the sciatic nerve which causes pain, numbness, tingling, or weakness in the leg.  The sciatic nerve is in the lower spine and travels down the back of the legs.  It provides sensation to the legs and controls the back of the knee and lower leg.  Sciatica is commonly caused by a slipped disc, pelvic injury or fracture. It is symptom of a medical problem and not independent medical condition typically. ​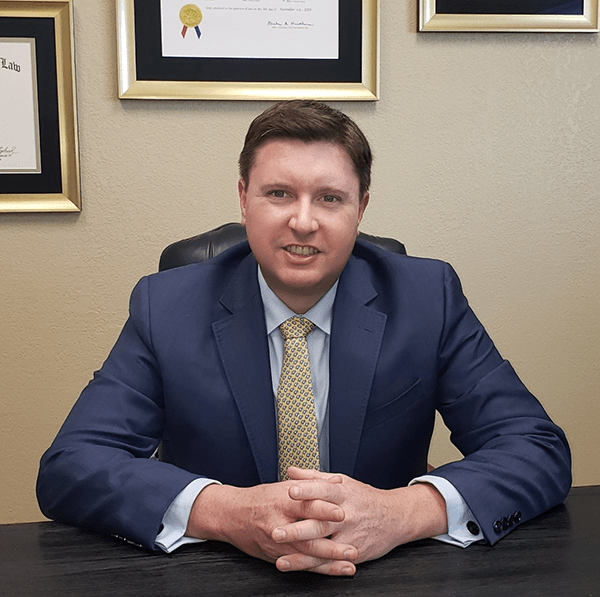 Pascoe Law Firm
1414 S. Friendswood Dr., STE 216
Friendswood, TX 77546
Phone: 713-829-4317
Fax: 281-783-4747
Email Us
Impacted Range of Motion in the Neck– Whiplash is commonly associated with vehicle accidents. Whiplash occurs when a person's neck is jerked backwards and then pulled suddenly forward. Neck injuries like whiplash can cause damage to both soft tissues and bone in the neck region. Depending on the severity, whiplash injuries can range from mild discomfort to a serious impacted range of motion.
Back Pain– Acute back pain lasts a short time, between a few days to a few weeks.  It is usually caused by an injury to the muscles or ligaments in the back. Chronic back pain is caused by repetitive motion, poor posture, arthritis, herniated disc, or conditions affecting the spine.​​
If you suffered a back injury or have neck pain because of a car accident you may have legal options available to you.  As the plaintiff, it is your burden of proof to establish liability of the other party, that an injury occurred, and that you have suffered damages as the result of the accident.  Back and neck injuries can be very serious injuries that require extensive medical treatment depending on the type of injury.
​Lumbar and Cervical Spine Injuries
Many neck fractures may go undiagnosed until diagnostic testing such as an MRI or CT confirms the injury. Herniated discs are also among the most frequently encountered back and neck injuries. Many people sustain a disc herniation in traumatic events when extreme force is put upon the body and the disc (the spongy area between vertebrae) gets pushed out of alignment or bursts. In some cases, a herniated disc gets pushed into contact with the spinal cord, which results in pain and numbness to the arms or legs or a condition called spinal stenosis
Medical Treatment for Herniated Discs
​The treatments for for herniated disc injuries are costly and often have a strenuous recovery time, and a spinal stenosis settlement should reflect that. If chiropractic care not help resolve some of your issues with neck and back pain, your chiropractor might refer you to a pain management doctor or an orthopedic surgeon. Herniated or damaged discs may require the following types of medical treatments or surgery to improve functioning and reduce pain:
Spine Fusion: This surgery is usually performed to stabilize discs that are the source of a patient's pain. The fusion may be done to treat a problem such as pain or to provide stability for the back to prevent future injury. A fusion may be performed at any level in the cervical, thoracic, or lumbar spine. Generally, the recovery from a fusion is extensive and may require months of physical therapy.
Discectomy: This is a procedure to remove a portion of the disc that rests between each vertebra. In this type of spine surgery, the herniated disc is removed to relieve the pressure on the nerves.
Foramenotomy: A surgical procedure is used to relieve pressure on a nerve, which may be due to a herniated disc or other disc injury. Surgeons performing a foramenotomy remove a portion of bone and other tissue that may be compressing the nerve as it exits the spinal column.
Disc Replacement: Still relatively uncommon, in spine disc replacement, a surgeon may use bone from a cadaver or harvested bone from the patient to treat specific types of back pain.
Laminectomy: A procedure performed to relieve pressure on the spinal cord itself, a laminectomy is most commonly used to treat conditions such as spinal stenosis and other types of primarily degenerative back conditions, though a laminectomy may sometimes be used in trauma patients. Sometimes, laminectomies are performed in conjunction with a spine fusion to help stabilize the back when large amounts of bone are removed.
Attorney for Neck Pain and Back Pain in Texas
It is always horrible to hear that someone is suffering from a back pain /neck injury. Unfortunately, back injuries or a neck injury are fairly common in Galveston, League City, and Houston. If you or a loved one has been in auto collision accident please contact a personal injury lawyer who can help guide during through this difficult period in your life. Our back & neck injury attorney fights for the rights of those who suffer injury after being hit by a car. If you need to go see a medical doctor, chiropractor, or orthopedic surgeon we may be able to help you with that process. The Pascoe Law Firm in League City, Texas has represents back and neck injury victims in the Galveston county and League City areas. We are very familiar with the pain and symptoms you are feeling. You can reach us at
713-829-4317
for a free consultation and prompt investigation. If you are or a loved one has been injured and suffered personal injury, call the Pascoe Law firm to speak with accident lawyer. The Pascoe Law Firm provides a free
personal injury
consultation for rear end car accident victims. Call or contact us online to speak with a Galveston County and League City area car accident lawyer if you or a family member was hit by a car. Hablamos Español.
Back & Neck Pain – Research and Reports – Galveston County / League City
Attorney, John D. Pascoe and the Pascoe Law Firm, is responsible for the content on this website, principal office and only office located in Friendswood, Texas. Servicing: Alvin, Angleton, Atascocita, Austin, Bay City, Bacliff, Baytown, Beaumont, Bellaire, Brazoria County, Brookside Village, Brownsville, Clute, Conroe, Clear Lake, Clear Lake Shores, Chambers County, Corpus Christi, Channelview, Cypress, Dallas, Danbury Dickinson, Deer Park, East Houston, El Largo, Freeport, Friendswood, Fresno, Fort Bend County, Fort Worth, Galveston, Galveston County, Greenspoint, Gulfgate, Harris County, Hitchcock, Houston, Houston Heights, Huffman, Humble, Huntsville, Harlingen, Jefferson County, Katy, Kemah, Lake Jackson, La Marque, La Porte, League City, Laredo, Liberty County, Manvel, Memorial City Houston, Midtown Houston, Missouri City, Montgomery County, Montrose Houston, McAllen, Nassau Bay, North Houston, Orange, Pasadena, Port Bolivar, Port Arthur, Pearland, Richmond, Rice Village, River Oaks, Rosenberg, Rosharon, Rio Grande Valley, Santa Fe, San Antonio, San Leon, Seabrook, Shoreacres, Sienna Plantation, South Houston, Sugar Land, Southbelt Ellington, Spring, South Padre Island, Texas City, Taylor Lake Village, The Woodlands, Tiki Island, Tomball, Victoria, Uptown Houston Galleria, Webster, West Columbia, West University Place, Weihmar, and throughout Texas.