Pascoe Law Firm
Multiple Vehicle Accidents
Principal office located in Friendswood, Texas.
Available to service League City, Webster, Pearland, Galveston, and the surrounding areas within Texas.
Home » Multiple Vehicle Accidents
Multiple Vehicle Accidents
Although many accidents involve collisions between two vehicles, some crashes involve more than two, which can be substantially more complicated to determine who is at fault. When multi-vehicle crashes occur, like a highway pile-up or intersection accident, it can be difficult to determine the responsibility of each party and liability for injuries. These types of automobile accidents can cause extreme injuries and tragic fatalities that can put a significant amount of emotional, physical and financial strain on the victims and their families. The Pascoe Law Firm is familiar with multi-vehicle collisions in Texas and can help guide you through the process of how to handle an auto accident with multiple cars.
What To Do After A Multi-Car Accident
​Keep these considerations in mind in the wake of a multi-car accident if you're caught wondering what do to after a car accident:
Make sure you call the police. After minor two car accidents, people in a hurry to get on with their days often agree not to call the police to the scene and to work it out later or among themselves. You may not want to try this with a multi-car accident. There's a lot more evidence and a lot more "involved" in the accident. Call the police so you can have an official record of what happened along with statements from every driver and witness. A police report may be an important part of securing compensation for any damages going forward.
Don't make statements to other drivers involved that acknowledge or imply fault. Even if you think the accident was your fault, it may not have been, especially with multiple cars involved and so much going on. Your admission could cost you in the future.
Seek medical attention. You never know how much damage could have been done and it's important to be under the care and supervision of a medical professional as soon as possible for the sake of your own health. Even if your injuries are very minor, immediately seeking treatment may play an important role in successfully seeking compensation. You don't want a court or jury wondering if your damages are sincere in light of a delay to get treatment.
Talk to a lawyer. Contact an attorney to learn the details of how liability is proportioned and to help you determine liability for who was at fault for the accident. A lawyer can help you make your case and fight for you to achieve the most favorable outcome possible in any litigation. Don't try to navigate an insurance claim on your own. Insurance companies are not your friend and will try to use your words to avoid paying if at all possible.
​Auto Accident With Multiple Vehicles
​Being involved in a car accident is always a stressful time. The psychological trauma can take significant time to wear off, you may be dealing with painful injuries that interfere with your everyday life, and your car may be totaled or need costly repairs. It's a lot to juggle no matter what kind of accident you had, but the aftermath of car accidents involving multiple vehicles can be among the most stressful and difficult to sort out, with complex insurance and liability issues at stake.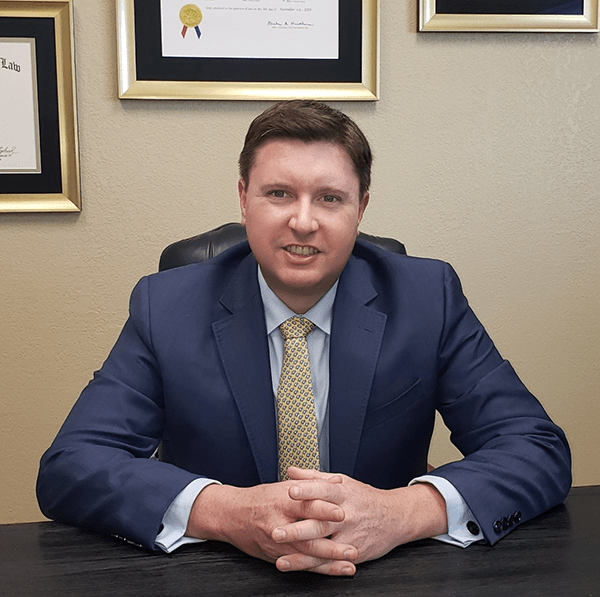 Different Types Of Multi-Vehicle Accidents
If a vehicle crashes into another in a dense traffic area, the two-vehicle accident can quickly become a multiple-vehicle pileup. Due to distraction, following too closely or speed, drivers behind or even in front the first two impacting vehicles, may also become involved in the accident. There are a few common types of multiple accidents and areas that are more prone to three or more vehicle pileups:
Intersections. Drivers who follow close to each other through an intersection can find it difficult to stop in time. Running red lights, not yielding while turning and stopping suddenly are all common causes of multiple vehicle accidents in intersections.
Highway pileups. Speeding and distraction and following too closely are significant contributors to highway pileups. During a collision, one vehicle can swerve into other lanes or stop too suddenly for those behind them to stop.
Rear-end crashes. Following too closely or being distracted can cause a driver to hit the vehicle in front of them. A rear end crash can cause a chain reaction, with the hit vehicle being pushed into the car in front of them as well as vehicles impacting the suddenly stopped vehicle that initiated the crash.
​Determining Fault In Multi-Vehicle Accidents
​In 2012, over 33,000 people died in fatality vehicle accidents in the U.S., many in multiple vehicle accidents, with an increase over 2011. Injuries were also up, with 2.36 million people injured in 2012 over 2.22 million in 2011. When investigating these crashes, legal responsibility is more easily determined when there are only two vehicles involved. For multi-vehicle crashes with three autos or more, lines of liability can become blurred.
​In most instances, these accidents begin with one vehicle hitting another, which causes a chain reaction of other cars being either hit from behind or running into the first collision. While most rear-end crashes will be the fault of the driver hitting the car in front of them, that is not always the case in multiple car pileups. It comes down to the sequence of events, which can take an intense investigation to determine.
​The police will investigate the cause of the accident to determine who is at fault. However, it is usually the insurance company who will investigate to determine liability and who will need to pay damages. An extensive investigation can be a time-consuming process, with several different drivers and insurance companies involved, all fighting not to pay out for the accident.
Texas Lawyer For  Multi-Car Crashes
​For a victim that has been injured or a family that has lost a loved one in a Texas multi-vehicle accident, it is recommended that you get legal assistance in these complex types of crashes. Our experienced Texas auto accident attorney at the Pascoe Law Firm can handle negotiations with the insurance companies and even initiate a lawsuit should the other party's insurance not want to take responsibility for their insured's actions.  Contact the Pascoe Law Firm today to speak with our
 Car Accident Lawyer
 our phone number is 
713-829-4317
.
Attorney, John D. Pascoe and the Pascoe Law Firm, is responsible for the content on this website, principal office and only office located in Friendswood, Texas. Servicing: Alvin, Angleton, Atascocita, Bay City, Bacliff, Baytown, Beaumont, Bellaire, Brazoria County, Brookside Village, Clute, Conroe, Clear Lake, Clear Lake Shores, Chambers County, Channelview, Cypress, Danbury Dickinson, Deer Park, East Houston, El Largo, Freeport, Friendswood, Fresno, Fort Bend County, Galveston, Galveston County, Greenspoint, Gulfgate, Harris County, Hitchcock, Houston, Houston Heights, Huffman, Humble, Huntsville, Jefferson County, Katy, Kemah, Lake Jackson, La Marque, La Porte, League City, Liberty County, Manvel, Memorial City Houston, Midtown Houston, Missouri City, Montgomery County, Montrose Houston, Nassau Bay, North Houston, Pasadena, Port Bolivar, Port Arthur, Pearland, Richmond, Rice Village, River Oaks, Rosenberg, Rosharon, Santa Fe, San Leon, Seabrook, Shoreacres, Sienna Plantation, South Houston, Sugar Land, Southbelt Ellington, Spring, Texas City, Taylor Lake Village, The Woodlands, Tiki Island, Tomball, Victoria, Uptown Houston Galleria, Webster, West Columbia, West University Place and throughout Texas.
​Web-page is intended solely for residents of Texas or Persons seeking representation within Texas. An Attorney-Client relationship only occurs when both parties agree that the Attorney will represent the Client and will not be created until that agreement occurs. Website and all of its pages is intended to be used for educational purposes and does not constituted as legal advice. All information on every page of the website does NOT suggest or claim that the attorney has a specialization in any area of legal practice or certification. Attorney not certified by the Texas Board of Legal Specializations. 
"John is very professional and great at what he does! He asks questions to be informed of your case so he can give you the best options and advice. He genuinely wants to help you and wants to make a good outcome for you. Would definitely recommend him to people needing his services!"