Pascoe Law Firm
Moving Truck Accident
Principal office located in Friendswood, Texas.
Available to service League City, Webster, Pearland, Galveston, and the surrounding areas within Texas.
Home » Moving Truck Accident
Moving Truck Accident Lawyer
Most Common Causes of Moving Truck Accidents
Some of the most common causes of moving truck accidents are the result of:
Distracted Driving: Looking at a GPS, adjusting mirrors, fumbling with radio controls, eating, and texting are all examples of distracted driving that can lead to a moving truck accident.
Speeding: When a driver speeds in a moving truck, it can be tough for them to slow down or come to a stop in order to prevent a crash.
Improper Training: It takes certain skills to safely drive a moving truck. Improper training of drivers can significantly increase collision risk.
Cargo Issues: Unsecured cargo and overloaded trucks are some of the most common causes of moving truck accidents. Moving trucks must contain a balanced load so they are less likely to lose control or roll over.
Poorly Maintained Trucks: Moving truck companies have a legal obligation to ensure their trucks are well maintained. When they fail to do so, brake failures, tire blowouts, and steering problems may arise and cause a serious crash.
Inclement Weather Conditions: Rain, snow, sleet, fog, and high winds can lead to poor visibility and make it more difficult to control a moving truck.
Moving Truck Accidents Present Complex Liability Issues
​The first thought most people have following an accident involving a truck is that the driver should be held responsible, but it is never that simple. While the driver may contribute to many of these forms of accidents, other factors tend to be at play such as whether the vehicle was in proper working order and if an equipment malfunction caused the driver to lose control. The following are all considerations we make when evaluating fault in a moving truck accident case. Whether the driver was following the law at the time of the accident. Speeding, distracted driving, reckless driving and consumption of alcohol or controlled substances are all offenses that place fault squarely on the shoulders of the driver. Inexperience can also contribute, as drivers who have never operated big trucks before can fail to check their blind spot and drive at speeds that are unsafe for road conditions.
​The service records of the vehicle. Large truck rental companies have a horrible history about servicing their vehicles and performing inspections to ensure that they are in safe working order. They use loopholes to avoid oversight by the U.S Department of Transportation, but if it is uncovered that they are in violation of state and federal laws regarding the routine inspection and repair of their vehicle, they can be held liable in the event their trucks are involved in accidents. The possible impact of manufacturer defects and design flaws. If an equipment failure contributed to the cause of the accident, it is possible to hold the manufacturer of the equipment liable, at least in part, for the contribution of the defective equipment to the cause of the accident.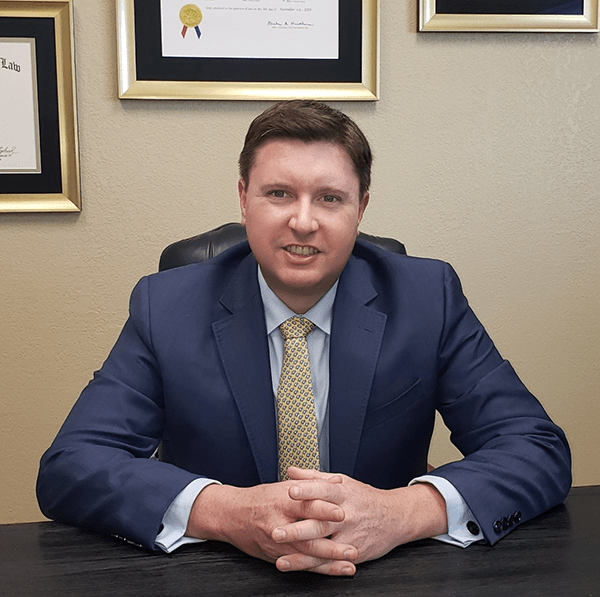 Who is at Fault in a Furniture Delivery Truck Accident?
There are several different parties that may be held liable in a moving truck accident including:
The Moving Truck Company: Unfortunately, some moving truck companies implement negligent practices that may have led to the accident. Policies, such as encouraging drivers to drive at higher speeds, poorly training employees, and failing to maintain trucks can all make truck companies liable for your moving truck accident.
The Driver: If the driver of the moving truck is employed by a moving company that owns the truck, they will be at fault in addition to their employer. Reckless driving, speeding, and driving under the influence of drugs or alcohol can all hold a driver liable.
Insurance Company: There are various insurance companies that may cover your damages in a moving truck accident.
How Insurance Coverage Works in Moving Truck Accidents
It can be complicated to figure out whose insurance company is responsible for your accident if you've been injured in a moving truck accident. Several options include:
Additional Insurance the Moving Truck Company Purchased: Supplemental liability coverage is an optional insurance policy that some moving truck companies choose to invest in. This coverage can be used to pay for any injuries or damages that occur because of a moving truck accident.
Personal Insurance of the Renter: If the moving truck company did not purchase supplemental liability coverage, the personal insurance of the driver who rented the truck should provide coverage in this type of accident.
Insurance of the Renter's Agency: If the driver who struck you did not purchase additional coverage and does not have a personal car insurance policy, it may be possible to collect compensation through the insurance company of the rental agency.
Insurance of the Moving Company: The insurer of the moving company would be held liable if the driver who hit you was an employee of the moving company who owned the truck.
If you're wondering how insurance coverage applies to your case, it is in your best interest to consult a moving truck accident attorney.
Experienced Moving Truck and Furniture Delivery Truck Accident Lawyer
You have enough to worry about without the additional burden of mounting medical bills and out of pocket expenses throughout your physical recovery. Let the Pascoe Law Firm handle the rest by allowing our moving truck attorney to evaluate your case for free. Our Texas furniture delivery accident attorney at the Pascoe Law Firm will work directly with these companies for you to get the best settlement, or even go to trial if that is what it takes. Truck accident cases involving delivery trucks are complex and can prove confusing to their victims. Proving negligence in a crash that involves a delivery truck takes an investment of time, experience, and resources. If you have been injured in an accident involving a delivery truck or van, call our lawyer today. Our lawyer fights to protect the legal rights of injury victims following a delivery vehicle accident. Call us today at 
713-829-4317
 or visit our 
delivery truck
 main page to get more information.