Pascoe Law Firm
Motorcycle Crash From Open Doors
Principal office located in Friendswood, Texas.
Available to service League City, Webster, Pearland, Galveston, and the surrounding areas within Texas.
Home » Motorcycle Crash From Open Doors
Texas Open Car Door Motorcycle Injuries Lawyer
Proudly Servicing Aldine, TX
​Common Injuries From Open Car Door Motorcycle Accidents.
​Many riders are thrown into the air upon impact. Flying through the air with the wind knocked out of you prevent you from landing in a stable position. Often, depending upon speed, riders may land on their heads. At this point, they may sustain severe injuries to their spinal column. The faster the speed on impact traditionally means a more serious outcome. But no matter how good the protective riding gear may be, injuries happen.
List of Common Injuries From Car Door Motorcycle Wrecks
​Opened-door accidents are likely to be far more devastating for a motorcyclist than for a motorist. Some of the most common injuries include:
Traumatic brain injury
Whiplash
Spinal cord injuries
Road rash
Bone fractures
Permanent disfigurement
Nerve damage
Out there while riding your motorcycle, anything can happen. No matter what, once you are medically capable, consult with a caring and reliable Motorcycle Injury Lawyer at the Pascoe Law Firm.
Common Causes of Open Door Motorcycle Accidents
​There are some considerations riders should be on the lookout for at all times. Knowing these allows them to mitigate or eliminate a vehicle door opening into their pathway. Commercial trucks are notorious for wide and high up doors. As a result, these types of motorcycle crashes can cause facial lacerations and broken jaws. Some things wary bikers should look out for include:
Litter, trash, and other debris – Look out for items that might remain of a previous wreck. Anticipate an unrepaired pothole. If it's too late, you get thrown or take evasive action. If the bike veers too close to vehicles, a risk of the door swinging open presents itself.
Illegally parked vehicles – Such as a delivery van that is blocking the visibility of a parking lot exit, or on the shoulder of the road.
Right Hand Turns – motorcyclists themselves should take extra efforts to avoid riding closer to the right-hand side of the road when negotiating right hand turning maneuvers into driveways, avenues, and streets.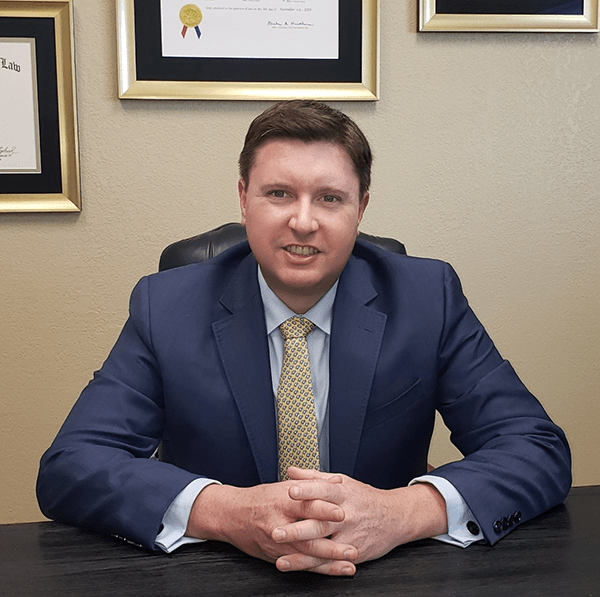 Vehicles parallel parking – pay close attention to vehicles that are capable of swinging open their doors into oncoming traffic. Vehicles that have just parallel parked are notorious for not always looking before opening their door. People entering or exiting vehicles parked to the side of your path can fail to use the rear-view mirrors. Or they could fail to look behind and in front of them before entering the side of the conveyance facing the motorcyclist.
Typically, the rider either lays the bike down or is thrown violently. Afterward, he or she usually impacts into another stationary object. But more often than not, the victim slides along the asphalt or cement. Road rash and missing skin are common. Also, averting a crash like this is nearly impossible.
​Texas Lawyer For Motorcycle Accidents Due to Opened Car Doors
​Opening a car door into oncoming traffic can catapult a motorcyclist dozens of yards down the pavement. It is impossible to overemphasize how deadly such a mistake can be.  If you have been in a motorcycle accident, we recommend that you contact a lawyer before talking to the insurance company. Unfortunately, auto insurance companies are for-profit businesses who lose money every time they pay a claim. Instead of the compassion and sympathy that you need right now, you are more likely to receive a dirty trick from the insurance company who will doing everything it can to avoid liability.
Who is likely to be liable for an opened-door motorcycle accident?
​One or more of the following parties:
The driver of the vehicle.
A passenger who opened the door.
The driver's employer, if the driver opened the door and he was on-duty at the time of the accident.
The manufacturer of the vehicle, if a defect in the door caused it to pop open or remain open when it should have clicked shut.
What kind of evidence will I need to gather?
You are likely to need the following:
A police report of the accident
Photographs of the accident scene
Eyewitness testimony
Medical records
Medical treatment bills
Proof of lost earnings
​Motorcycle Accidents Resulting From Open Car Doors
Motorists are responsible for ensuring that no one is nearby when they open their doors into traffic. If a driver struck you with his or her car door while you were riding your motorcycle, call the police to the scene. Ensure that any witnesses who may have seen your accident remain on the scene so that they can give statements to the police and take photographs, if possible. Finally, you should contact an experienced motorcycle accident lawyer.
​When drivers open their car doors without first checking to see that the path is clear, motorcyclists can suffer serious injuries. If you were injured in an open-door accident in the Houston / Galveston area, then call today to speak with our
Motorcycle Accident 
Attorney to discuss the legal options available to you. Call us today at 
713-829-4317
.