Pascoe Law Firm
Motorcycle Accident Injuries
Principal office located in Friendswood, Texas.
Available to service League City, Webster, Pearland, Galveston, and the surrounding areas within Texas.
Common Motorcycle Accident Injuries
The Impact of Personal Protection Equipment on Injury Severity in Motorcycle Crashes
According to statistic research by the CDC, between 2001 and 2008, revealed which types of injuries motorcyclists are most likely to suffer in a motorcycle accident. The same data has also provided an in-depth analysis of the efficacy of personal protective gear such as helmets, gloves, long riding pants and protective boots. Motorcyclists wearing helmets were just as likely to be injured in accidents as those who did not wear a helmet. However, statistical data shows a stark difference between those who wore a helmet and lived, and those who didn't and unfortunately passed away.
​Wearing a helmet can significantly reduce the risk that a motorcyclist's injuries will be severe or permanent while the absence of a helmet increases the rider's risk of debilitating injuries or death. What was most surprising was that motorcyclists were less likely to suffer injuries to their head, neck, face or spine altogether than to their torso, skin and lower bodies.
​Common Lower Body Injuries Sustained by Motorcyclists
Of all the non-lethal injuries reported in the CDC study, 30% were to the victims' legs and feet. The most common injuries that occur in these areas include the following.
Broken or shattered bones and joints— injuries to the lower body can include fractured legs, feet, ankles, and knees. The massive displacement of force in motorcycle injuries increases the chance that these fractures will be more severe or that the bone may be broken in more than one place.
Road rash— road rash occurs when the skin is dragged over a hard or rough surface, and the friction causes the skin to peel or break. Motorcyclists are at risk of suffering from road rash with or without long pants, but pants designed for motorcycle riding may reduce the severity of injuries.
Puncture wounds and lacerations— motorcyclists are at a much higher risk of coming into close contact with debris, sharp metal and glass through the course of an accident. These deep cuts and puncture wounds pose an immediate and long-term risk to victims as foreign bodies may infect the wound. If the infection is not treated correctly or spreads too rapidly, the victim may lose the limb.
Burns— serious accidents place riders at risk of suffering burns if they come in contact with flammable liquids or their motorcycles catch fire.
Protecting the lower body with long pants and protective boots may not eliminate the risk of injury. However, wear such protective clothing can go a long way in reducing the severity of injuries and the outlook for victims. Even on hot days, it makes more sense to cover up as much of your body as possible because the extra clothing provides a layer of protection you may be thankful for if you are unfortunately involved in a motorcycle crash.
Common Upper Body Injuries Seen in Motorcycle Incidents
​Motorcyclists are also at risk of suffering injuries to their torsos and upper bodies in an accident. These injuries are similar to those of the lower body; while not as common as those above. Wearing long-sleeved shirts, a leather jacket, and gloves will reduce the severity of road rash injuries and burns and may even protect you from some debris. The more common upper body injuries include:
Fractured or shattered arms, wrists or digits— a broken hand or wrist can limit the ability of a victim to perform even the most menial of tasks and may impact his or her ability to return to work throughout his or her physical recovery.
Degloving injuries— these injuries received their name due to the manner in which victims lose the skin on their arm or hand due to severe road rash. It may require skin grafting to replace the lost tissue and recovery is often painful and expensive.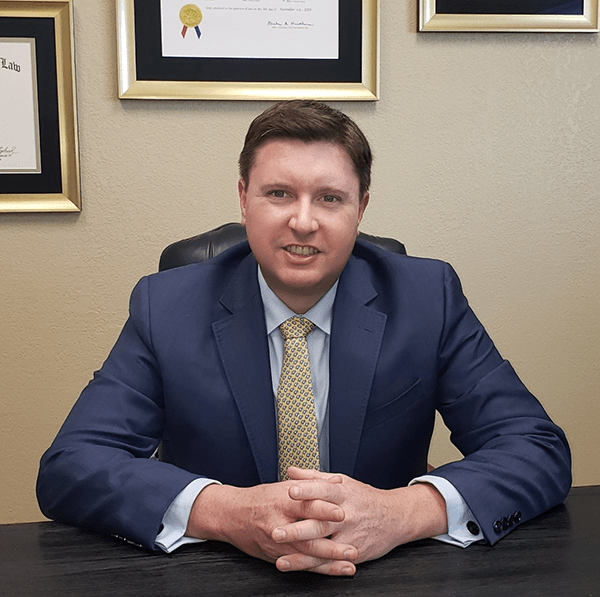 Loss of limb— whether due to infection or massive trauma, victims may lose a limb such an arm, leg, hand or finger in an accident because the affected body part is unrecoverable or injured beyond the ability of doctors to repair.
​Common Injuries to the Head and Spine Seen in Motorcycle Accidents
​Our Texas motorcycle injury lawyer sympathizes deeply with motorcyclists who have suffered injuries to the head, face or neck. These injuries can result in permanent debilitation or disfigurement which only reminds the victim of the tragic event every time he or she looks in the mirror. Below are the most common injuries occurring in the head and spine include:
Facial scarring and disfigurement— lacerations, contact with debris and other trauma to the face can leave permanent scars that alter the victim's appearance and self-esteem. While some surgical procedures offer a way to reduce the appearance of scars, it may be impossible for victims to eliminate them.
Traumatic brain injuries— whenever an accident results in trauma to the head, it is possible for the victim to suffer from traumatic brain injuries. These injuries can result in the loss of motor function, the inability to concentrate or remember relevant information, the loss of communication skills and more. Victims suffering from traumatic brain injuries may lose the ability to lead normal and independent lives.
Injuries to the neck and spine— a broken neck or spine can leave a victim unable to walk for the rest of his or her life. These injuries are genuinely tragic and place an unfair financial burden on the victims and their families. It can cost millions of dollars to care for someone who is paralyzed over the course of his or her life.
Loss of vision— injuries to the eyes can result in permanent vision loss, forcing the victim to learn how to live without the ability to see. Loss of sight can occur due to traumatic injuries to the eyes themselves or trauma to the brain.
Roughly 22% of motorcycle injuries are to the head and neck, which is why it is imperative for riders to wear a helmet while on the road. The data recovered by the CDC shows that while helmets don't prevent injuries from occurring, but they do drastically reduce the severity of those injuries and increase the likelihood that victims will be able to return to normal lives following their motorcycle wreck.
Attorney Fighting to the Legal Rights of Injured Motorcycle Bikers
The Pascoe Law Firm can help you pick up the pieces following a motorcycle crash by not only helping deal with the insurance companies, but by connecting you with all of the resources you need to facilitate your physical recovery. We have access to an extensive network of medical professionals and other qualified professions that can help you focus on your recovery to cope and heal. We have successfully represented motorcyclists in Texas and throughout Houston, Galveston, League City, Webster, Pearland, Friendswood, La Porte, and Alvin. If you have been in an accident, contact us today to arrange a risk-free consultation with our Galveston / Houston area motorcycle accident attorney. We will gather all of the information we need to evaluate your case and review your legal options with you so that you can make an informed decision on how you want to proceed with your case. We work solely on a contingency fee basis, so you will never need to worry about whether you can afford our services. If you have been injured in a motorcycle wreck, contact us today for a free case review  with our 
Motorcycle Accident Lawyer
 at 
713-829-4317
.