Pascoe Law Firm
MOPED SCOOTER ACCIDENT LAWYER
Principal office located in Friendswood, Texas.
Available to service League City, Webster, Pearland, Galveston, and the surrounding areas within Texas.
Moped Scooter Accident Lawyer
For many urban commuters, a moped or motor scooter can be an economical way to zip around town. These gas efficient vehicles can travel up to 100 MPG, making them economically an excellent choice for your wallet as well as easier to find a parking spot for in congested areas. However, just like their faster siblings, motorcycles, these vehicles leave their riders vulnerable to injury during an accident and have their specific dangers as well. 
Injuries Sustained From Moped Accidents
Due to the lack of protection, while riding a scooter or moped, riders are at high risk for injury when involved in an accident. Also, many riders may not have insurance to cover their injuries. A study done at the University of Florida looked at 5,660 moped crashes that happened in Florida between 2002-2008. Of all the riders, 90% of them were uninsured, and only 17% wore helmets, making them very vulnerable to both injury and high medical bills.
Like motorcycle and bicycle riders, scooter riders are susceptible to head injuries that can cause long-term problems in their life, requiring extensive medical treatment, time lost at work and many other expenses. Also, bone fractures, lacerations, contusions and even limb amputation are possible when hit while riding a moped or motor scooter. The injuries can be very serious and expensive, making it essential to seek legal help to ensure that the responsible party for the accident makes financial restitution for the injuries and expenses.
Why Are Scooters So Popular? ​
​Worldwide scooters represent 25% of all gas-powered two-wheeled vehicles on the road—outpacing motorcycle sales. That trend has found its way into the United States as well with the number of scooter owners increasing dramatically between 2013 and today. Many people in Texas have turned to scooters as a more fuel-efficient and convenient way to commute. Modern scooters may be the spiritual successors to the mopeds that were so popular in the seventies, but they're a completely different machine altogether. They're bigger and faster, and many people still have a false impression about their safety. This misunderstanding about the dangers may, in turn, put you at greater risk of being involved in a scooter accident in Texas.
Fuel Efficiency – Of the top 250 brands of scooters in the United States, the least fuel-efficient models still get 50 miles per gallon or more. The most fuel-efficient models can go for up to 144 miles on a single gallon of gasoline. Compare that to a nationwide average of just 25 MPG for passenger cars (even less for SUVs, trucks, and vans) and you can see the potential for huge savings at the pump.
Smaller Carbon Footprint – That fuel efficiency also translates into a smaller carbon footprint. The average commuter car produces 4.7 metric tons of carbon dioxide per year. An average scooter releases only a fraction of that.
Convenient Parking – In high-density areas like Houston and parts of Austin and Dallas, parking can be a real struggle. Scooters fit nearly anywhere and some are even small enough that they can even be brought inside (or up onto the curb) if there's no parking available on the street.
Ease of Use – Though most scooters are classified as motor-driven cycles under Texas law and their operators must have a Class M license, these machines aren't as complex as most motorcycles. Instead of a manual clutch and gears, scooters most often have automatic transmissions—you just turn them on and ride.
The Cost Savings – There are a lot of ways choosing a scooter over a car can save you money. Whereas a typical automobile can cost on average over $34,000 for new or $19,000 for used an average scooter runs around $2,000 to $4,000 (though high-end models can be considerably more). Scooters generally have a much shorter expected lifespan than a car but still, you're still looking at a cost savings of at least 4 to 5 times that of buying a used car.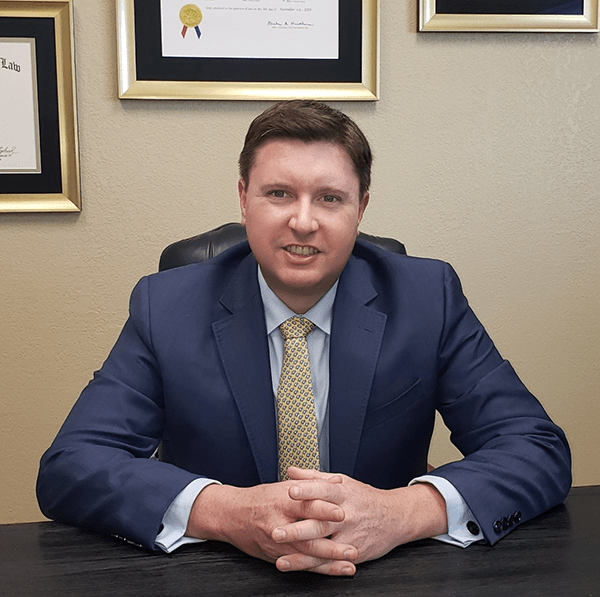 ​One may find an irony in the fact that the developer of a relatively new form of scooter, the Segway, died while operating his invention, driving it off a cliff and into a river. Segways, scooters, and Vespa mopeds may seem a great way to get around in traffic. One may even feel pleased in operating a vehicle which is relatively "green." However, just as with Jimi Heselden – the brain behind the Segway – riders are finding their ways into emergency rooms at increasing rates.
Contributing to the problem is the fact that while the mopeds of the 1970s were relatively gutless, design improvements have made these vehicles much faster. Mopeds are much like their larger counterparts, motorcycles, for their lack of surrounding protection in case of an accident. Common causes of moped accidents include excessive speed, inattentive operation, poor road surfaces such as potholes, inclement weather, and impairment. Moreover, just as with motorcycles, many motorists simply don't see mopeds coming. These motorists are used to looking for car-sized obstacles, not scooter-sized ones. Even if they see a moped, they may misjudge its speed or distance.
Accident Risks for Motor Scooters
Mopeds were initially designed as a hybrid between a bicycle and a motorcycle, combining self-propelling with a backup motor. Subsequently, riders of these vehicles have a combination of risks that both bicyclist and motorcyclists endure when on the road. All have little protection to prevent injury in an accident and have a lower visibility by other drivers. However, mopeds and scooters have their issues as well.
Slow speeds. The slow speed of a scooter can be hard to judge for other drivers on the road, making them susceptible to rear-end collisions. It also may be difficult for other drivers to tell exactly how fast a moped is going, causing them to pull out in front of them.
Fast stops. A moped or scooter can stop much quicker than a car, truck or even a motorcycle. These quick stops may not be anticipated by a close-following vehicle that may rear-end the moped.
Wipeouts: Accidents can also occur when drivers are tailgating or riding very closely to a moped. If the moped is hit unexpectedly, a wipeout can occur.
Inclement Weather: Since a moped has two wheels, it operates differently than a car would in poor weather conditions. Problems such as  trouble controlling the moped or issues with braking may occur, which can lead to an accident.
Roadway obstacles. A large pothole, road defects or other roadway obstacles can affect a moped or motor scooter much differently than a four-wheeled vehicle or even a heavier motorcycle. These can cause the riders to lose control and possibly crash.
Blind Spots: Accidents occur when a moped is being ridden in another vehicles blind spot. A moped rider should always assume that other drivers on the road cannot see them, since a moped is greatly smaller than a car or SUV. Extra precautions should be taken when making turns or merging.
Intersections: The most common moped accidents happen when another driver is making a left hand turn at an intersection. For this reason, intersections are a popular location for injuries to occur.
Speeding: Although a moped can only reach 30 mph, you must be watchful of how fast you're going. Drive slow enough so that you have time to make stops and so other drivers have time to react to you.
Alcohol: It is never okay to drink alcohol and operate any kind of machinery. Since a moped isn't exactly a car, many seem to think the consequences of driving a moped drunk are less harmful. Even one drink can cause impairment and an accident.
Steps to Avoid A Moped Accident
Scooter and moped riders should take particular caution when riding in traffic.  These precautions should include the following:
 Wear colorful clothing and a helmet
Avoid lane sharing and swerving in traffic
Ride extra carefully while going over speed bumps
Pretend like you are on a bike, and use that same level of care
Do not ride in rain or snow
Avoid riding at night unless you are in a brightly lit area
Do not speed
Do not drink and drive
Drive defensively and always assume other motorists do not see you
Do not wear shorts or a t-shirt
If you are in an accident, do not talk to anyone other than police about how the accident occurred and promptly receive medical attention even if your injuries may initially seem minor.  Do not give a statement to anyone without having legal counsel present.  Most importantly, contact an experienced moped accident lawyer to handle your injury claim, which may well include disputed liability.
​Contact A Law Firm With Experience Litigating Moped Or Motor Scooter Injury Accidents In Houston, TX
Medical bills and lost wages can multiply fast when you are injured, causing even more problems after your moped accident. Don't assume the responsible person's insurance company is going to take care of all your expenses. Let our Houston
 Motorcycle Accident Lawyer
 help you protect your legal rights. We can handle the negotiations with the responsible party and their insurance company and get you the financial award you deserve. Our consultation is free, and there is no need to pay for our services unless we obtain compensation for your injuries. Call us at 
713-829-4317
.