Pascoe Law Firm
Maritime Accidents
Principal office located in Friendswood, Texas.
Available to service League City, Webster, Pearland, Galveston, and the surrounding areas within Texas.
Home » Maritime Accidents
Maritime Accident Lawyer
Texas Gulf Coast Lawyer For Maritime Accident & Maritime Injury
While every injured maritime worker or his or her family members are entitled to seek these benefits following a serious injury, the process for obtaining them can be complicated. Furthermore, some employers make the process difficult by providing little information to help employees assert their rights.  The Pascoe Law Firm provides dedicated representation for maritime workers injured in the Texas Gulf Coast. Our Galveston maritime accident lawyer, John D. Pascoe, protects clients' rights to full and fair compensation. Talk to an experienced maritime lawyer before you accept a settlement offer from your employer. You could be signing away your right to seek compensation in the future or for ongoing medical care which may be necessary in the months to come. Contact the Pascoe Law Firm for a free initial consultation today.
Dangers to Maritime Workers
Working at an industrial job in a maritime capacity can be dangerous. Employees who work at sea or on docks in a commercial maritime environment can be exposed to dangerous conditions on a constant basis.  Because of this dangerous work environment, Federal laws such as the Jones Act and the Longshore and Harbor Workers' Compensation Act (LHWCA) recognize these dangers, and seek to provide extra protections for injured maritime workers similar to workers' compensation, including medical, wage and permanent disability benefits. These laws also provide specific benefits for surviving family members of victims of maritime wrongful death.
​If you have been injured on a jack-up rig or floating rig, or while being transported to the rig on a boat or helicopter, you may be covered by the Jones Act. The Jones Act is a federal law that provides special protection to workers on boats and other types of vessels including jack-up and/or floating oil rigs. You may be entitled to recover compensation for pain, suffering, disability, and lost wages if you can prove that your employer's negligence caused or contributed to your injury.
Winning A Maritime Injury Case
​The Jones Act, which is a federal law, allows seamen to pursue compensation if they are injured due to the negligence of an employer, an unseaworthy vessel, or a combination thereof. In Jones Act cases arising from an employer's alleged act of negligence, the plaintiff must be able to prove by a preponderance of the evidence that the employer owed the employee a duty of care, that the employer breached the duty, that the employee suffered damages, and that the employer's breach of duty was the proximate cause of the plaintiff's offshore injury. If successful, the plaintiff may be able to receive payment for past and future medical bills, lost earnings, pain and suffering, and other damages.
Federal Law That Protects Longshoremen and Seamen
An experienced injury lawyer is familiar with the federally mandated laws established to protect people injured while working on waterways, overseas, or on military bases, including:
The Jones Act – protects workers injured on ships or vessels due to the negligence of a ship owner, captain or fellow employee. Under the law, injured workers can recover medical care and cost of living expenses.
The Longshore and Harbor Workers' Compensation Act (LHWCA) – protects land-based maritime workers—such as vessel repairmen or cargo loaders—who suffer injuries or illnesses related to their work. The LHWCA provides compensation for medical care and cost of living expenses.
The Defense Base Act (DBA) – an extension of the Longshore Act, protects workers who work as private contractors or subcontractors on U.S. military bases or on any lands used by the U.S. for military purposes outside of the U.S., or who work on public work contracts with any U.S. government agency outside of the U.S. when they suffer injuries or illnesses related to their work. The DBA provides compensation for medical care and disability benefits.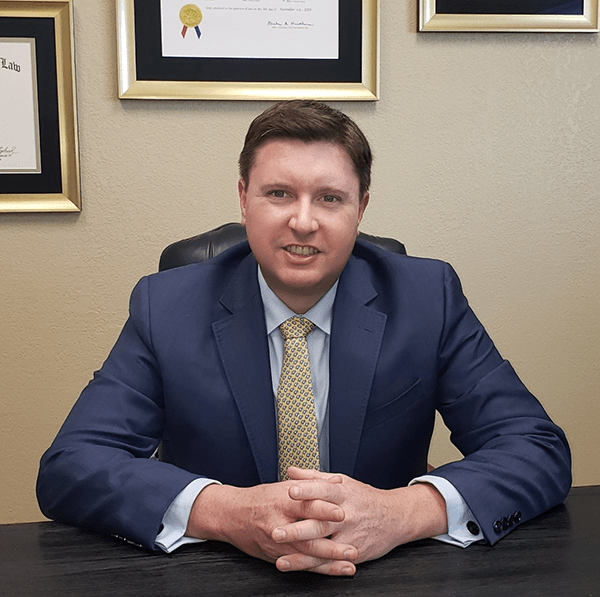 The Non-Appropriated Funds and Instrumentalities Act (NAFIA) – an extension of the Longshore Act, protects civilian employees providing services to the U.S. Armed Forces including those who work for Army and Air Force Exchange Services, Army and Air Force Motion Picture Services, on-shore Navy Ship Stores, Navy Exchanges, Marine Corps Exchanges, Coast Guard Exchanges, and other instrumental positions of the United States under the jurisdiction of the Armed Forces conducted for the comfort, pleasure, contentment, and mental and physical improvement of personnel of the Armed Forces. The NAFIA provides compensation for medical care and disability benefits.
The Federal Employers Liability Act (FELA) – maritime workers aren't covered under regular workers' compensation laws, but the Federal Employers Liability Act (FELA) allows injured workers to pursue legal action after on-the-job injuries.
Types of Maritime Accident Cases
 We handles Maritime cases involving maritime injury and accidents on sea-bound vessels such as:
Freighters
Barges
Tugboats
 Oil tankers
 Ferries
 Powerboats
Commercial vessels
 
Located in Galveston county, Our  Maritime Attorney fights to protect the legal rights of maritime workers.
Common Causes of Maritime Injury
Maritime work can be a hostile work environment. Oil and gas workers are at risk of getting severely injured while on an oil rig or platform. More people on a site significantly increases the likelihood of a serious accident occurring. Common drilling rig dangers include:
Equipment operating negligence
Slip and fall accidents
Cable or block breaks
Faulty grating, pipe tongs
Cathead slips
Falling objects
Depending on the circumstances of an offshore rig accident, you may be able to collect compensation under federal maritime law or state personal injury law. An experienced maritime attorney will be able to help you determine what rights you have specific to the circumstances of your injury.
Attorney for Maritime Accident and Maritime Injuries In Texas
Are you a maritime worker who has been injured in an accident? Were you a maritime worker involved in an accident at sea? Did you lose a loved one due to a fatal maritime accident? We represent all types of injured workers who are in the maritime industry and get  injured in the course of their work. Because of the often serious nature of maritime accidents, we are committed to obtaining maximum compensation to which you are entitled for immediate and long-term care. The skilled attorneys of the Pascoe Law Firm are ready and available to help. Call our Galveston County maritime accident lawyer to schedule a free initial consultation at 
713-829-4317
. Hablamos español.