Pascoe Law Firm
Intersection Collision
Principal office located in Friendswood, Texas.
Available to service League City, Webster, Pearland, Galveston, and the surrounding areas within Texas.
Intersection and Stoplight Accident Attorney
Intersection Auto Accident Attorney servicing the Galveston, League City, Pearland, Texas City, Friendswood, Baytown, and Beaumont, TX areas. Call our attorney at 713-829-4317. When two or more roads come together at an intersection, there is a higher possibility of an accident occurring. At the Pascoe Law Firm, we recognize the dangers of intersection collisions and is committed to helping people injured in Texas intersection car accidents. We fight to protect your legal rights following a stop light car wreck.
Stoplight Car Accident Statistics
​According to FHWA, nearly 50% of all crashes occur at an intersection in urban areas. According to a survey conducted by the U.S. Department of Transportation and the American Trauma Society, 63% of Americans see someone running a red light at least a few times a week and, at most, once a day. One in three Americans knows someone who has been injured or killed by a red-light runner. Intersections are dangerous because two or more roads come together and form what is called an "intersection." According to the Fatal Analysis Reporting System (FARS), the national highway traffic safety associations (NHTSA) reports that over 2.3 billion. Based on (FARS) and National Automotive Sampling System General Estimates System (NASS-GES) data, about 40 percent of the estimated 5,811,000 crashes that occurred in the United States in 2008 were intersection-related crashes. ​
​It is not hard to see how dangerous these road junctions are with so many accidents that occur each year. While driving it is important to follow the lights and road signs at an intersection to avoid being involved in an intersection collision. If you or a loved one has been injured in an intersection collision please contact a Lawyer to discuss the legal options that you have available.
Law Applicable to Intersection Car Crashes
Common causes of intersection accidents are because of the driver's poor decision while crossing the intersecting streets. This can result in auto damage and personal injuries for those involved in a collision. Many of the intersection accidents can include a pedestrian or bicyclist being hit, injured, or killed.  Many of these accidents could be avoided if drivers would obey the laws governing the right of way for traffic control stops. According to Texas State Law, an operator of a vehicle facing a circular green signal may proceed straight or turn right or left unless a sign prohibits the turn.  The operator shall yield the right-of-way to other vehicles and to pedestrians lawfully in the intersection or an adjacent crosswalk when the signal is exhibited. An operator of a vehicle facing a green arrow signal displayed alone or with another signal, may cautiously enter the intersection to move in the direction permitted by the arrow or other indication shown simultaneously.  The operator shall yield the right-of-way to a pedestrian lawfully in an adjacent crosswalk and other traffic lawfully using the intersection. An operator of a vehicle facing only a steady red signal shall stop at a clearly marked stop line.  In the absence of a stop line, the operator must stop before entering the crosswalk on the near side of the intersection.  A vehicle that is not turning shall remain standing until an indication to proceed is shown.  After stopping, standing until the intersection may be entered safely, and yielding right-of-way to pedestrians lawfully in an adjacent crosswalk and other traffic lawfully using the intersection, the operator may: turn right; or turn left, if the intersecting streets are both one-way streets and a left turn is permitted.
Types of Intersection Accidents
Many intersection collisions occur because these are locations where two or more roads cross each other and there are activities such as turns, pedestrians, and bicyclists which present a unique situation for motorists. Intersections have a large proportion of crashes that occur because when two or more rides come together there is higher chance that vehicles could do the same. One of the most dangerous type of intersection is the four way stop. The four way stop intersection can be controlled by a stop light or a red light. The dangerous of a four way stop is in having a large amount of cars, trucks, or motorcycles trying to pass through the intersection at the same time. As traffic starts to gather, many become in a hurry to make it through the light. When vehicles run red lights or fail to stop at a stop sign it becomes increasingly likely that an auto accident could occur. Common types of intersection accidents include: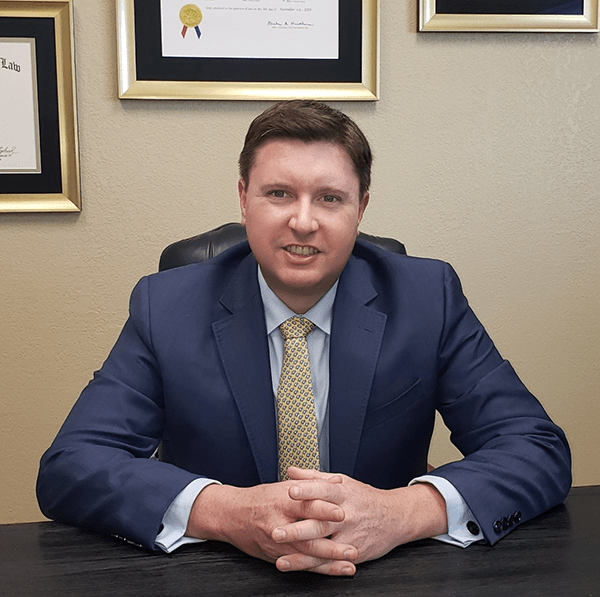 U-Turns– these types of accidents typically occur when a vehicle is trying to make a U-turn at an intersection and then colliding with oncoming traffic.
Running a red Light or stop sign- failing to follow the law regarding traffic intersections can have dangerous consequences. Many of these accidents occur because the vehicle falls to stop and does not have the ride of way. This can result in what is common called a side impact collision or a T-Bone accident.
Turns occurring at Intersection- According to the National Motor Vehicle Crash Causation Survey that was done on crashes between 2005-2007, 23% of intersection crashes occurred when the driver was turning at an intersection.
League City Intersection Auto Accident Lawyer
Intersection Collisions can lead to serious injuries. When you drive in large cities like in the Houston and Galveston area the roadways can be congested and you can find a large amount of intersection car accidents every day. Victims of an auto intersection crash, whether the driver, pedestrian, bicyclist, or passenger in a car has legal options following an accident. If you or a loved one has been injured in a Galveston County intersection accident please contact an experienced auto accident lawyer to handle you case. Following an accident you may need to focus on recovering from the crash and not fighting with insurance companies. Call personal injury lawyer John D. Pascoe at 713-829-4317. The Pascoe Law Firm understands how stressful life can be following a collision at an intersection. If you are unable to meet us at our location we may be able to come visit you. We service the Galveston, League City, Pearland, Texas City, Friendswood, Baytown, and Beaumont, TX areas. Call our attorney at 
713-829-4317
. We also understand that you have many legal questions and we are here to discuss them with you. Contact us our
 Car Accident Lawyer
today for a free initial consultation with a Houston/Galveston area lawyer. Hablamos Español.
Intersection Accident- Reports/Research – Webster / League City
Attorney, John D. Pascoe and the Pascoe Law Firm, is responsible for the content on this website, principal office and only office located in Friendswood, Texas. Servicing: Alvin, Angleton, Atascocita, Bay City, Bacliff, Baytown, Beaumont, Bellaire, Brazoria County, Brookside Village, Clute, Conroe, Clear Lake, Clear Lake Shores, Chambers County, Channelview, Cypress, Danbury Dickinson, Deer Park, East Houston, El Largo, Freeport, Friendswood, Fresno, Fort Bend County, Galveston, Galveston County, Greenspoint, Gulfgate, Harris County, Hitchcock, Houston, Houston Heights, Huffman, Humble, Huntsville, Jefferson County, Katy, Kemah, Lake Jackson, La Marque, La Porte, League City, Liberty County, Manvel, Memorial City Houston, Midtown Houston, Missouri City, Montgomery County, Montrose Houston, Nassau Bay, North Houston, Pasadena, Port Bolivar, Port Arthur, Pearland, Richmond, Rice Village, River Oaks, Rosenberg, Rosharon, Santa Fe, San Leon, Seabrook, Shoreacres, Sienna Plantation, South Houston, Sugar Land, Southbelt Ellington, Spring, Texas City, Taylor Lake Village, The Woodlands, Tiki Island, Tomball, Victoria, Uptown Houston Galleria, Webster, West Columbia, West University Place and throughout Texas.
Webpage is intended solely for residents of Texas or Persons seeking representation within Texas. An Attorney-Client relationship only occurs when both parties agree that the Attorney will represent the Client and will not be created until that agreement occurs. Website and all of its pages is intended to be used for educational purposes and does not constituted as legal advice. All information on every page of the website does NOT suggest or claim that the attorney has a specialization in any area of legal practice or certification. Attorney not certified by the Texas Board of Legal Specializations.
"John is very professional and great at what he does! He asks questions to be informed of your case so he can give you the best options and advice. He genuinely wants to help you and wants to make a good outcome for you. Would definitely recommend him to people needing his services!"