Pascoe Law Firm
Injuries From Truck Accidents
Principal office located in Friendswood, Texas.
Available to service League City, Webster, Pearland, Galveston, and the surrounding areas within Texas.
Home » Injuries From Truck Accidents
Common Injuries From Truck Accidents
Attorney For Common Injuries Caused By Truck Accidents
Types of Injuries From Truck Accidents
If the truck driver or trucking company has not followed the regulations and rules that govern their industry they could be liable for personal injury or even a wrongful death. Truck crashes can best be described by the old saying: objects in motion tend to stay in motion, objects at rest tend to stay at rest. The large size of these tractor-trailer trucks and semi-trucks has a lot to do with the amount of damage that is caused in a collision For example, if a dump truck that was filled with heavy material and weighted over 10,000 pounds it could cause a lot of damage to a small passenger vehicle.  Many of these truck accidents have serious injuries from the collision with the large truck. Common injuries associated with a truck wreck involve a semi-truck, big rig truck, or tractor-trailer includes:
Head Injuries
Traumatic Brain Injuries
Fractured skulls
Fractured bones
Neck Injury / Back Injury
Neck Fracture
Whiplash
Spinal Cord Injuries
Death
Medical Bills Following A Truck Accident
Many of these injuries can cause high medical bills and well as other financial damages. These bills can create a lot of stress while a injury victim is trying to recover from their physical injuries. Identifying the cause of a truck accident is an important party to determining the liability of the truck driver and trucking company. Our Galveston County accident lawyer works closely with accident investigators following a crash involving a large truck. The attorney at the Pascoe Law Firm can help you face the legal challenges from being involved in a serious accident. Drawing on his personal injury experience, our attorney  will take care of all aspects of your case, including: investigating the cause of the accident, such as truck driver inattention or negligence, determining nature and extent of the injuries that you have suffered, outlining the types of medical care and rehabilitation you will need, helping to find medical care you need or want but cannot afford because of financial difficulty or insurance problems, navigating issues such as with job loss or interruptions in your employment, addressing concerns about making house payments, car payments and other household expenses as you recover from the accident, obtaining the accident report to build a strong claim, finding witnesses, seeking a replacement vehicle or rental car, investigating whether your own automobile policy be used to help you.
Time is Important When Filing an Injury Claim against USPS
Whenever you have a claim against a government entity, it must be filed immediately in order to secure your right to claim compensation. For this reason, it is important to retain legal representation quickly in order to make sure that your case is built properly and filed in the appropriate court within the required statute of limitations.
Following your initial claim, you will receive a response from the government regarding your case and the amount of compensation— if any— it has agreed to provide for your injuries.
 If the initial response is not in your favor, you have the option to file a lawsuit within six months to contest the ruling and claim additional damages.
It is during this time that you need to build your case and establish both the fault of the government employee and the financial value of your injuries.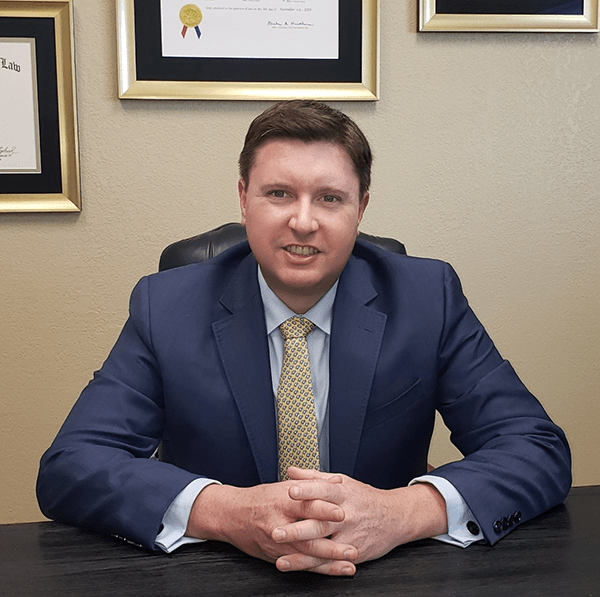 Filing a Lawsuit Under the Federal Tort Claims Act
To attempt to recover compensation for your injuries through the government, you must file a lawsuit in federal court under the Federal Tort Claims Act (FTCA). This enables you to say that you were hurt in an accident with a federal government vehicle, which was caused by the government employee's negligence, and you deserve compensation for your injuries. To recover under a FTCA claim, your attorney must show that:
Your property damage or personal injuries were caused by a federal government employee
The government employee was working at the time
The government employee acted negligently or wrongfully
That negligent or wrongful act is what led to your injuries or damage
There are a number of procedural rules surrounding lawsuits based on the FTCA. You should work with an attorney who can represent you in federal court and who has experienced with FTCA claims to ensure you file your lawsuit in the proper place within the correct amount of time.
Contact a Houston Mail Truck Accident Lawyer for Help
Whenever you are dealing with the government, it is far more beneficial to lean on the knowledge and experience of an attorney than to attempt to go through the process by yourself. If you were in an accident with a mail truck and now you do not know where to turn to recover compensation for your injuries, contact the Pascoe Law Firm right away. We understand that the differences between car accidents with a normal person and a car accident with a government vehicle. You are not alone in your confusion. We can guide you through the administrative process with the USPS and fight to protect your legal rights. Contact us today at 
713-829-4317
or visit our Delivery
Truck Accident
 page for more information.
Common Truck Accident Injury – Research and Reports – Galveston County / League City