Pascoe Law Firm
Hydroplaning Accident
Principal office located in Friendswood, Texas.
Available to service League City, Webster, Pearland, Galveston, and the surrounding areas within Texas.
Home » Hydroplaning Accident
Hydroplaning Car Accident Lawyer
Hydroplaning occurs due to the build-up of water on the front of a vehicle's tires. When a driver accelerates over 35 miles per hour, hydroplaning causes the tires to move faster due to the lack of traction with the ground. The result of a hydroplane is the driver's inability to control vehicle functions like accelerating, steering, and braking functions. Hydroplaning vehicle accidents car be serious due to the lack of evasive maneuvers to avoid a collision. The vehicle may move at faster speeds or drift out of the lane while it is in the midst of hydroplaning.
Protect Your Legal Rights After A Rainy Day Car Wreck
​Hydroplaning can raise issues of liability when it results in auto accidents. A driver may assert that tires were defectively designed to allow the build-up of water, while a victim may assert that a driver was negligent in driving a car. Because hydroplane cases are often complex, having legal help can take the stress off of your shoulders. Call our Texas hydroplaning accident attorney at the Pascoe Law Firm to have him review your case today. We can assess your situation and determine which parties may ultimately be liable. ​
​Ways to Prevent Hydroplaning Accidents
​The National Highway Traffic Safety Administration (NHTSA) publishes reports assessing the ways drivers can maintain their tire systems. It is important for motorists to perform regular maintenance checks on their tires to prevent under-inflation and other circumstances that can lead to a hydroplane to occur. Cruise control is another factor that can lead to hydroplaning. If you have a cruise control function in your car, then you should be sure to only use the feature during the right weather conditions. It is important to avoid using cruise control on wet roads. Using cruise control on a wet highway, freeway, or road can put you at a greater risk for skidding under inclement weather conditions. Below are some of the other steps that drivers can take to prevent hydroplaning accidents: 
Avoid driving on wet puddles
Avoid driving during severe rain storms
Refrain from using cruise control in stormy weather or in areas where water has accumulated
Use a moderate touch in braking and don't slam on the brakes
Drive slowly and carefully through wet roads
Maintain your tires
Rotate your tires on a regular basis
Replace worn out tires
Causes of Fishtail Auto Accidents
Hydroplaning can be caused by many factors. Just because a motorist may have not rotated his or her tires does not mean that other parties are not responsible for an accident resulting from a hydroplane. Tire manufacturers may be liable for defective tires that lead to serious accidents. Some of the other factors that can cause hydroplaning are: 
Tire design
Speed
Depth of water puddles
Total weight of a car
Inflation pressure
Rainy conditions and thunderstorms
Hail, snow and strong winds
Poor water drainage in cities
The Department of Transportation Federal Highway Transportation has found that approximately 24 percent of all car accidents have some connection to weather conditions. This significant figure indicates that drivers need to use caution at all times when they are driving on roads. Drivers need to remain calm as they drive through rainy weather conditions. If a driver feels overwhelmed by weather conditions, then he or she should pull over to the side of the road and regain composure or wait for the storm to pass. As commonly said in the Houston area, if you don't like the weather wait 5 minutes.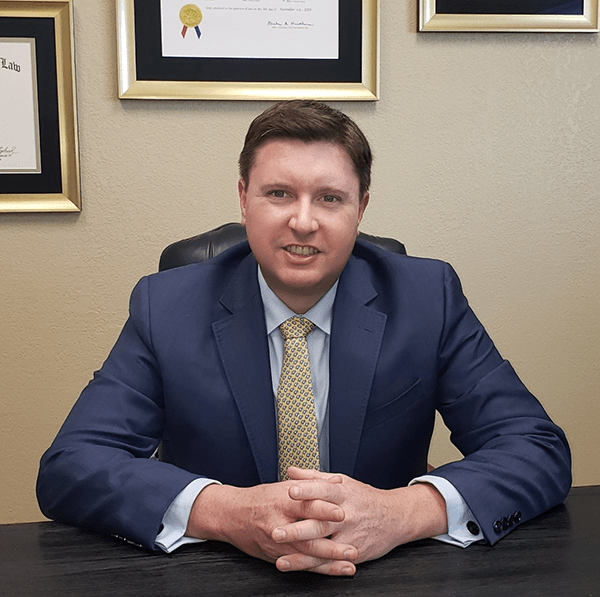 Injuries Arising from Hydroplaning Accidents
Serious injuries can result from hydroplaning accidents. Victims in hydroplaning accidents may suffer from:
Whiplash
Concussions
Spinal cord injuries
Seat-belt injuries
Permanent disabilities
Airbag injuries
Injured in a Hydroplaning Car Accident in Texas?
Speak with our Texas auto accident lawyer to set up a free initial consultation to discuss your hydroplaning car accident. Being involved in a hydroplaning accident can be stressful, overwhelming and life-altering. If you have been harmed in this type of accident, you should know your legal rights. You should talk with an experienced hydroplaning accident before you talk to an insurance company. You may be entitled to receive financial compensation for your medical expenses, time off of work, pain, suffering, and disability. Our Texas auto accident attorney at the Pascoe Law Firm will make the time to speak with you about your case. We can help guide you through the complex settlement or litigation process. Please feel free to contact our
 Car Accident Attorney
 at any time with your questions or concerns. Our Lawyer fights to protect the rights of those injured in hydroplaning car accidents.
Attorney, John D. Pascoe and the Pascoe Law Firm, is responsible for the content on this website, principal office and only office located in Friendswood, Texas. Servicing: Alvin, Angleton, Atascocita, Bay City, Bacliff, Baytown, Beaumont, Bellaire, Brazoria County, Brookside Village, Clute, Conroe, Clear Lake, Clear Lake Shores, Chambers County, Channelview, Cypress, Danbury Dickinson, Deer Park, East Houston, El Largo, Freeport, Friendswood, Fresno, Fort Bend County, Galveston, Galveston County, Greenspoint, Gulfgate, Harris County, Hitchcock, Houston, Houston Heights, Huffman, Humble, Huntsville, Jefferson County, Katy, Kemah, Lake Jackson, La Marque, La Porte, League City, Liberty County, Manvel, Memorial City Houston, Midtown Houston, Missouri City, Montgomery County, Montrose Houston, Nassau Bay, North Houston, Pasadena, Port Bolivar, Port Arthur, Pearland, Richmond, Rice Village, River Oaks, Rosenberg, Rosharon, Santa Fe, San Leon, Seabrook, Shoreacres, Sienna Plantation, South Houston, Sugar Land, Southbelt Ellington, Spring, Texas City, Taylor Lake Village, The Woodlands, Tiki Island, Tomball, Victoria, Uptown Houston Galleria, Webster, West Columbia, West University Place and throughout Texas.
Web-page is intended solely for residents of Texas or Persons seeking representation within Texas. An Attorney-Client relationship only occurs when both parties agree that the Attorney will represent the Client and will not be created until that agreement occurs. Website and all of its pages is intended to be used for educational purposes and does not constituted as legal advice. All information on every page of the website does NOT suggest or claim that the attorney has a specialization in any area of legal practice or certification. Attorney not certified by the Texas Board of Legal Specializations. 
"John is very professional and great at what he does! He asks questions to be informed of your case so he can give you the best options and advice. He genuinely wants to help you and wants to make a good outcome for you. Would definitely recommend him to people needing his services!"