Pascoe Law Firm
Hit and Run Accident
Principal office located in Friendswood, Texas.
Available to service League City, Webster, Pearland, Galveston, and the surrounding areas within Texas.
Hit and Run Accident Lawyer
According to the National Highway Traffic Safety Administration, fatal hit-and-run crashes are trending upward, from 1,274 in 2009, to 1,393 in 2010, to 1,449 in 2011, the most recent year for which statistics were available. Furthermore, the 13.7% increase in hit-and-run deaths over that three-year period occurred while traffic deaths overall were falling 4.5%, from 33,883 in 2009 to 32,367 in 2011. Texas ranks 8th in the country among states with the highest hit and run crashes in the nation. If you have been injured in a ​hit and run accident Lawyer servicing the League City, Galveston, Pearland, Friendswood, Alvin,Webster, Texas City, Houston, TX areas.
What Is A Hit and Run Accident?
​A hit and run accident occurs when a driver that hits another motorist fails to stop following the accident. Hit and run accidents can involve another car or truck, bicycle, or even a pedestrian.  These are horrible accidents because the driver not only causes damage and injuries to another, but the fail to take responsibility for their actions. Following a hit and run auto collision, it is important know if one's insurance policy covers uninsured or underinsured motorist claims. If the driver of the other vehicle cannot be found then you may be able to have your injuries and damages covered by your own insurance company following a hit and run accident.
Protect Your Legal Rights Following A Hit And Run Crash
When the driver responsible in a hit and run accident is not found by the police, all is not lost.  If your own insurance policy has uninsured motorist coverage your own auto policy can cover damages to your vehicle and your personal injuries. Many might not realize that this insurance policy might cover them even if they were not in their vehicle and were hit by another driver. Uninsured motorist coverage can cover the costs of medical bills, lost wages, physical therapy, property damage, and even pain and suffering. Following a hit and run accident you should speak with an experienced hit and run lawyer who can help guide you through the processes.
Texas Law On Hit-And-Run Accidents
Leaving the scene of an accident where the other motorist is injured is against the law in Texas. However, everyday many people do this horrible act.  In a report from the AAA Foundation for Traffic Safety, 11% of all vehicle accidents involve a hit-and-run driver leaving the scene of the accident. In Texas the law is very clear and about hit and run accidents the law states:
Sec. 550.021.  Accident Involving Personal Injury or Death
(a)  The operator of a vehicle involved in an accident that results or is reasonably likely to result in injury to or death of a person shall:
1  Immediately stop the vehicle at the scene of the accident or as close to the scene as possible;
2  Immediately return to the scene of the accident if the vehicle is not stopped at the scene of the accident;
3  Immediately determine whether a person is involved in the accident, and if a person is involved in the accident, whether that person requires aid; and
4  Remain at the scene of the accident until the operator complies with the requirements of Section 550.023.
(b)  An operator of a vehicle required to stop the vehicle by Subsection (a) shall do so without obstructing traffic more than is necessary.
(c)  A person commits an offense if the person does not stop or does not comply with the requirements of this section.  An offense under this section:
1  Involving an accident resulting in:
A)  Death of a person is a felony of the second degree; or
B)  Serious bodily injury, as defined by Section 1.07, Penal Code, to a person is a felony of the third degree; and
2  Involving an accident resulting in injury to which Subdivision (1) does not apply is punishable by:
A)  Imprisonment in the Texas Department of Criminal Justice for not more than five years or confinement in the                                          county jail for not more than one year;
B)  A fine not to exceed $5,000; or
C)  Both the fine and the imprisonment or confinement.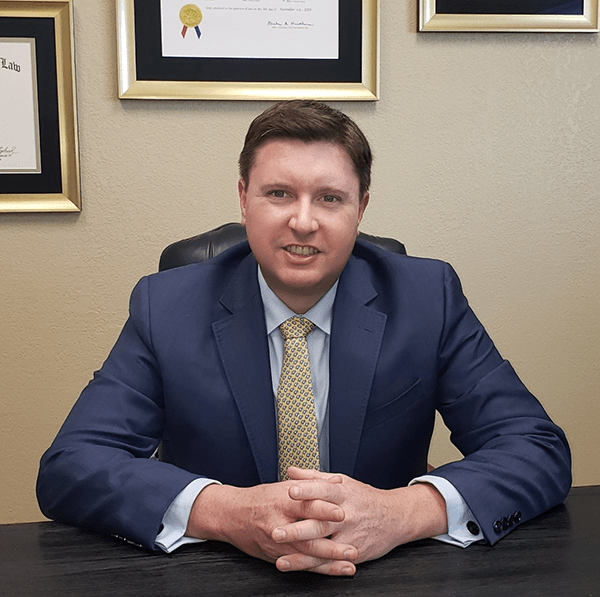 What to Do If You are a Hit and Run Victim
Being involved in any kind of accident is traumatic and confusing, but this is particularly true for victims of hit and run crashes. Knowing what to do in the aftermath of a hit and run accident can help you remain calm and increase the likelihood of obtaining compensation for your injuries.
Check for injuries and seek medical attention immediately, if necessary.
Contact the police to report the accident.
Speak to any nearby witnesses to obtain information about the hit and run driver or their vehicle. Identifying the driver gives you the best chance of recovering the compensation you deserve for your losses.
Report the accident to your insurer.
Consult with an experienced hit and run accident lawyer to discuss your options and get help pursuing compensation through a hit and run accident insurance claim.
​Why Would a Driver Flee the Scene of an Accident?
Here are some of the most common reasons hit and run drivers do not stop after an accident:
Speeding
Driving without insurance
Driving without or on a suspended driver's licenses
Driving under the influence of alcohol or drugs
Reckless driving
Panic
Fear of criminal or civil penalties
Underage
Hit and Run Car Wrecks Are Dangerous
It is always horrible to hear that someone has been in a hit and run car crash. The driver who gets hit from by another motorist can be seriously injured and could face a lengthy recover time from their personal injuries. Unfortunately, hit and run car wrecks are fairly common in Galveston, League City, and Houston. Many drivers might never see the car coming towards them before they get hit. Many some may never able to fully recover from their injury and may even pass away from the catastrophic injuries that can occur in more tragic accidents. If you or a loved one has been in hit and run collision accident please contact a personal injury lawyer who can help guide during through this difficult period in your life.
Attorney for Hit and Run Accidents in Texas
Our hit and run accident attorney fights for the rights of those who suffer injury after being hit by a car. Motorists have a duty to drive with caution and not leave the scene of an accident. The Pascoe Law Firm in League City, Texas has represents hit & run collision accident victims in the Galveston County and League City areas. We are very familiar with the serious injuries that can occur in car accidents. Our hit-and-run collision lawyer is committed to holding negligent drivers fully responsible for their actions. You can reach us at 
713-829-4317 
for a free consultation and prompt investigation. If you are or a loved one has been injured and suffered personal injury, call the Pascoe Law firm to speak with accident lawyer. The Pascoe Law Firm provides a free personal injury consultation for hit run car accident victims. Call or contact us online to speak with a Galveston County and League City area Car Accident Lawyer if you or a family member was hit by a car. Hablamos Español.
Hit and Run Accident – Research and Reports – Webster / League City
Hit-And-Run Deaths Increase, But Culprits Hard To Capture
Fatal hit-and-run crashes on rise in U.S.
AAA sees 'troubling' trend in hit-and-run accidents
​Texas Ranks 8th In The Country Among States With The Highest Hit-And-Run Crashes
Bicycle and Pedestrian Involved In Hit-and-Run Crash
Bicyclists and  Pedestrians are particularly vulnerable in hit-and-run accidents. In 2010, almost 800 pedestrians were killed by a vehicle and left by the person driving the vehicle.  It is a horrible act of violence to injury another individual in an auto accident and then to take off failing to take responsibility one's own action. Some hit & run accidents might even involve severe injuries and possibly death.
However, even if the driver is never found, pedestrians and even bicyclist can still often pursue a case for financial compensation through their own auto insurance if they have uninsured motorist coverage. Similarly, if the driver responsible for the accident does not have sufficient insurance coverage to compensate an injured person, a claim may be presented against the injured parties insurance company in the form of an under-insured motorist claim (UIM).
Attorney, John D. Pascoe and the Pascoe Law Firm, is responsible for the content on this website, principal office and only office located in Friendswood, Texas. Servicing: Alvin, Angleton, Atascocita, Bay City, Bacliff, Baytown, Beaumont, Bellaire, Brazoria County, Brookside Village, Clute, Conroe, Clear Lake, Clear Lake Shores, Chambers County, Channelview, Cypress, Danbury Dickinson, Deer Park, East Houston, El Largo, Freeport, Friendswood, Fresno, Fort Bend County, Galveston, Galveston County, Greenspoint, Gulfgate, Harris County, Hitchcock, Houston, Houston Heights, Huffman, Humble, Huntsville, Jefferson County, Katy, Kemah, Lake Jackson, La Marque, La Porte, League City, Liberty County, Manvel, Memorial City Houston, Midtown Houston, Missouri City, Montgomery County, Montrose Houston, Nassau Bay, North Houston, Pasadena, Port Bolivar, Port Arthur, Pearland, Richmond, Rice Village, River Oaks, Rosenberg, Rosharon, Santa Fe, San Leon, Seabrook, Shoreacres, Sienna Plantation, South Houston, Sugar Land, Southbelt Ellington, Spring, Texas City, Taylor Lake Village, The Woodlands, Tiki Island, Tomball, Victoria, Uptown Houston Galleria, Webster, West Columbia, West University Place and throughout Texas.
Webpage is intended solely for residents of Texas or Persons seeking representation within Texas. An Attorney-Client relationship only occurs when both parties agree that the Attorney will represent the Client and will not be created until that agreement occurs. Website and all of its pages is intended to be used for educational purposes and does not constituted as legal advice. All information on every page of the website does NOT suggest or claim that the attorney has a specialization in any area of legal practice or certification. Attorney not certified by the Texas Board of Legal Specializations.
"John is very professional and great at what he does! He asks questions to be informed of your case so he can give you the best options and advice. He genuinely wants to help you and wants to make a good outcome for you. Would definitely recommend him to people needing his services!"