Pascoe Law Firm
Highway Accident
Principal office located in Friendswood, Texas.
Available to service League City, Webster, Pearland, Galveston, and the surrounding areas within Texas.
Highway Accident Attorney
There are about 26,059,203 people within the state of Texas and 237,440,000 miles traveled on Texas Highways each year. In 2013, this number reached 240.447 billion, an increase of 1.1% from the previous year. With these mean people traveling on the highway and freeways in Texas, it makes sense that the number of car crashes are at such a high number. Texas is only behind California for most miles travel within the United States. A majority of the accidents occur within the larger urban areas. Considering how large the Houston / Galveston area a majority of the car accidents occurred right here locally.
Highway Accident Attorney servicing the Galveston, League City, Pearland, Texas City, Friendswood, Alvin, and Webster, TX areas. Call our attorney at 713-829-4317. The roadways are filled every day with cars that use our highway and freeways to get to work and home and back. Due the high traffic on these roads there is increased chance that you or a loved one may be involved in an auto accident.
Texas Highway Are Filled With Serious Auto Accidents
​In Texas in 2013, there were 65,539 car crashes that had seriously injured occupants. Many of these collisions occurred on the highways and freeways within the state. The total number of serious injuries in Texas for 2013 from car accidents was 89,270. Drivers may be in hurry and speeding to make up time because of traffic. Many fail to consider the impact that speed has on accidents on the busy highways and freeways. Driving at a higher rate of speed affects the impact of the collision between vehicles. Additionally, it increases the likelihood injuries for the occupants. Even a minor finder binder can cause soft tissue damage to the driver and their passengers.
Speeding Increases The Likelihood of Freeway Accidents
​​Speeding increases the likelihood of an auto accident and so does the injuries increase at higher speeds. Some of the ways that speed impacts accidents includes:
Crash Energy- this a term that describes the amount of energy created when two cars collide. The amount of energy created by a crash increases when one, or both, of the vehicles is traveling at an elevated speed. For example, a 50% increase of the vehicles speed would result in a 125% increased crash energy.
Stopping Distance- the amount of space needed to safely stop a vehicle is often taken away by speeding. Many drivers fail to stop and crash into the car  in front of them. This is often the cause of a rear-end collision. When a driver is speeding the have less time to react to what is in front of their cars. As a result, that hesitation could be only a second but could have been needed to safely slow the automobile.
What to Do After A Houston Freeway Car Accident?
Houston and Galveston is connected by I-45 HWY and often many drivers are in car accidents because they fail to see how dangerous speeding can be. After a highway accident or a freeway crash many may not know how to handle the aftermath of the collision. After a highway or freeway accident our will conduct a prompt and thorough investigation to identify the cause of the accident. Often, insurance companies will try to give individuals the run around following a crash. By having a personal injury lawyer fighting on your behalf it helps even the system for you. Our Attorney fights big insurance companies and lets them know that you cannot be taken advantage of after an accident.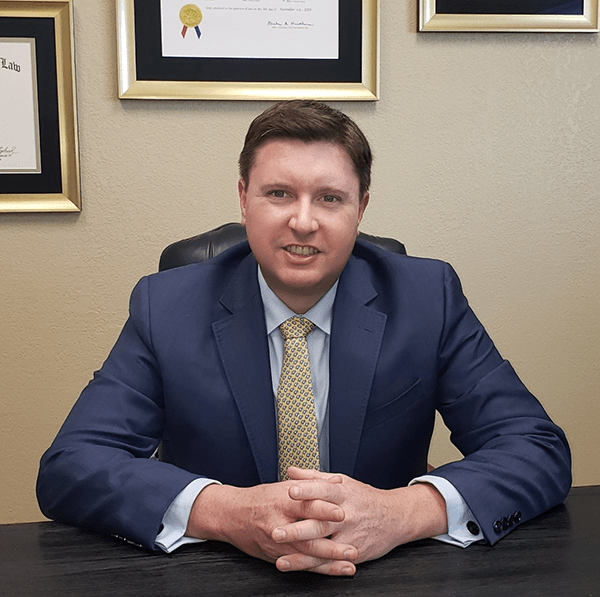 Lawyer For Auto Accidents On Texas Highways and Interstate Roads
Highway Accident or Freeway accidents can lead to serious injuries. If you or a loved one has been injured in a Galveston County highway accident please contact an experienced motor vehicle accident lawyer to handle you case. Following an accident you may need to focus on recovering from the accident and not fighting with insurance companies. Call personal injury lawyer John D. Pascoe at 713-829-4317. The Pascoe Law Firm understands how stressful life can be following a collision on the interstate. If you are unable to meet us at our location we may be able to come visit you. We service the Galveston, League City, Pearland, Texas City, Friendswood, Alvin, and Webster, TX areas. Call our attorney at 
713-829-4317
. We also understand that you have many legal questions and we are here to discuss them with you. Contact us today for a free initial consultation with a Houston / Galveston Area Car Accident Lawyer. Hablamos Español.
Highway Accident- Reports/Research – Galveston / League City
Attorney, John D. Pascoe and the Pascoe Law Firm, is responsible for the content on this website, principal office and only office located in Friendswood, Texas. Servicing: Alvin, Angleton, Atascocita, Bay City, Bacliff, Baytown, Beaumont, Bellaire, Brazoria County, Brookside Village, Clute, Conroe, Clear Lake, Clear Lake Shores, Chambers County, Channelview, Cypress, Danbury Dickinson, Deer Park, East Houston, El Largo, Freeport, Friendswood, Fresno, Fort Bend County, Galveston, Galveston County, Greenspoint, Gulfgate, Harris County, Hitchcock, Houston, Houston Heights, Huffman, Humble, Huntsville, Jefferson County, Katy, Kemah, Lake Jackson, La Marque, La Porte, League City, Liberty County, Manvel, Memorial City Houston, Midtown Houston, Missouri City, Montgomery County, Montrose Houston, Nassau Bay, North Houston, Pasadena, Port Bolivar, Port Arthur, Pearland, Richmond, Rice Village, River Oaks, Rosenberg, Rosharon, Santa Fe, San Leon, Seabrook, Shoreacres, Sienna Plantation, South Houston, Sugar Land, Southbelt Ellington, Spring, Texas City, Taylor Lake Village, The Woodlands, Tiki Island, Tomball, Victoria, Uptown Houston Galleria, Webster, West Columbia, West University Place and throughout Texas.
Webpage is intended solely for residents of Texas or Persons seeking representation within Texas. An Attorney-Client relationship only occurs when both parties agree that the Attorney will represent the Client and will not be created until that agreement occurs. Website and all of its pages is intended to be used for educational purposes and does not constituted as legal advice. All information on every page of the website does NOT suggest or claim that the attorney has a specialization in any area of legal practice or certification. Attorney not certified by the Texas Board of Legal Specializations.
"John is very professional and great at what he does! He asks questions to be informed of your case so he can give you the best options and advice. He genuinely wants to help you and wants to make a good outcome for you. Would definitely recommend him to people needing his services!"