Pascoe Law Firm
High Asset Divorce
Principal office located in Friendswood, Texas.
Available to service League City, Webster, Pearland, Galveston, and the surrounding areas within Texas.
High Asset Divorce Attorney
High Asset andrepresenting individuals going through large estate separation, divorce, and family law issues involving high income families. We service the League City, Friendswood, Pearland, Galveston, Seabrook, Nassau Bay, Kemah, Clear Lake, and Alvin, TX areas. Call our attorney at 713-829-4317. Our divorce lawyer have the experience to obtain the best possible results for clients involved in high wealth disputed divorces.
Why Do I Need a Motorcycle Accident Lawyer?
​In any injury case, it is typical for the insurance company representing the at-fault party to try to reduce the value of legitimate injury claims. Insurance company are working for their employer and their goal is to pay out as little as possible, no matter what is actually fair or equitable. Never attempt to deal with a serious motorcycle accident injury case without an experienced Alvin motorcycle accident attorney. Motorcycles can be difficult for other motorists to see. A much greater degree of driving skill is required to keep a motorcycle upright. Irregularities in the road surface that would not affect an automobile can be a risk. At present, motorcycle riders in Texas are not required by law to wear a safety helmet.
Do I Have a Motorcycle Accident Claim?
​At the Pascoe Law Firm, we help of men and women in Texas find the best path forward in the aftermath of accidents and injuries. The fastest way to get help after a motorcycle accident is through a no-cost consultation with our team. Get an expert assessment of the strength of the case and the size of the settlement we may be able to pursue. Alvin motorcycle accident lawyers can provide an initial consultation by phone.
Will I Have To Go To Court For My Motorcycle Accident Claim?
That depends on how successful we are at negotiating with the insurance company. If we are able to get the insurance adjuster to agree to a settlement that is both fair and reasonable, then we may not have to go to court. In cases where you are clearly entitled to more than the insurance company is willing to provide, we will be prepared to bring your case into the courtroom. Although the possibility of going to court may seem intimidating, you should keep in mind that sometimes having your case heard by a judge and/or jury can be the best thing for you, as they are unbiased and impartial and will likely award you a sum that coincides with the damages you endured.
Common Motorcycle Injuries
Although every motorcycle accident is unique, several common injuries appear in motorcycle accident victims. Many motorcycle injuries in Alvin affect the head and neck. In fact, a CDC study of over one million motorcyclists found that 22% of all motorcycle accident injuries affect the head and neck. There are many common motorcycle injuries, including:
Back injuries, including crushed vertebrae, slipped discs, and spinal injuries
Head and neck injuries such as skull and neck fractures
Brain injuries, including traumatic brain injury and paralysis
Lacerations and abrasions, including road rash
Traumatic tattooing from asphalt and debris embedded in the skin
Broken and fractured limbs, particularly the lower extremities
Loss of limbs due to traumatic amputation
Injury to joints, particularly from bracing and impact with the ground
Damage to internal organs or internal hemorrhaging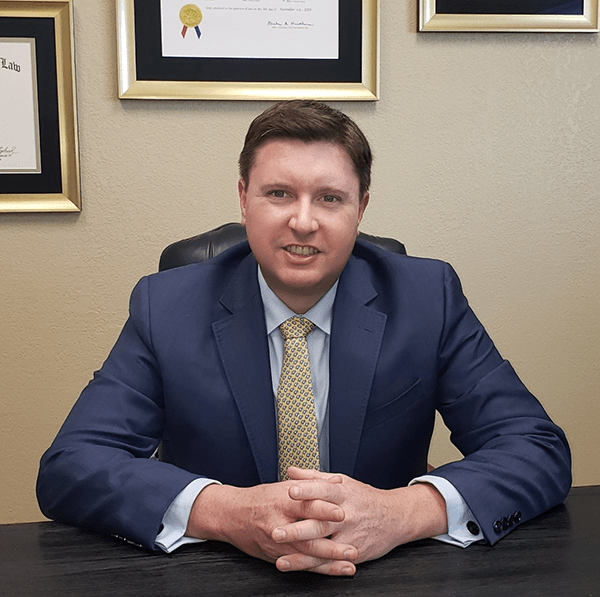 Certainly, other types of injuries can and do result from motorcycle accidents. Motorcycle arm is another common injury, which occurs when a rider attempts to shield himself from the impact of an accident. Other injuries are psychological in nature. They may involve conditions such as depression, anxiety, and post-traumatic stress disorder resulting from the crash. However, psychological issues remain difficult to prove without a clinical diagnosis and the help of a knowledgeable Alvin motorcycle accident lawyer.
Common Causes of Motorcycle Accidents
Motorcycle accidents can be caused by any of the factors that commonly cause other road accidents. However, the difference between motorcycle accidents and other accidents can be seen in the severity of the injuries. The following situations are especially dangerous for motorcycle drivers:
Accidents caused by distracted drivers– drivers texting, talking on the phone, eating, or otherwise distracted while driving and are at a much higher risk for causing accidents than those focused on the road.
Reckless driving accidents– other drivers speeding, failing to maintain a safe distance, passing unsafely or stopping suddenly pose a risk to motorcyclists riding alongside.
Door check accidents– a driver leaving or entering a vehicle can cause an accident by opening a door in the path of an oncoming motorcycle.
Merging accidents– a driver that is changing lanes can fail to look carefully and collide with or pull into the path of a motorcycle.
Accidents related to road conditions -debris on a road, potholes on poorly maintained roads, missing signage or similar road hazards can cause accidents.
DUI accidents– intoxicated drivers are unable to drive in a safe manner, posing a risk to the drivers around them.
Accidents caused by failure to obey signage. Drivers failing to yield, stop, or turning illegally can cause accidents by improperly entering into oncoming traffic.
Equipment failure accidents. A defect in the design or the manufacture of the motorcycle can cause the motorcycle to fail and lead to an accident.
What Should I Do After a Motorcycle Accident?
After a motorcycle accident, it is essential you follow a few important steps. Following these steps can ensure your safety and assist you in making an insurance claim or filing a lawsuit later with the help of a motorcycle accident lawyer in Alvin. If you experience a motorcycle accident, be sure to:
Get to safety- if the accident occurs in traffic, move yourself and your motorcycle, if possible, to the side of the road to avoid further accidents and injury.
Call the Police- if you or the other driver experienced injuries or property damage, you must report the accident. Remain calm, respectful, and relate as much of the events of the accident as you are able. However, you do not need to admit fault.
Document the scene- if possible, take photos of your damages and of the accident scene. Photos can help the courts and insurance companies make decisions later.
Exchange insurance information- while you do not need to speak with the other driver's insurance company, you will need the company name and policy information to file your claim.
Seek treatment for your injuries- unless your injuries are life-threatening, only leave the scene once cleared to do so by the authorities. Keep all medical treatment documentation for future reference.
Speak with an Alvin motorcycle crash attorney- if your accident occurred due to the other driver's negligence, if you were seriously injured, or if the other driver did not carry insurance, you will likely benefit from speaking with an Alvin motorcycle accident lawyer regarding a personal injury claim against the other driver.
Alvin Texas Motorcycle Accident Attorney
When a motorcyclist is hurt or killed because of someone else's negligence, an experienced Motorcycle Accident Lawyer can make that point at trial or in negotiations with insurance adjusters. The Pascoe Law Firm provides free personal injury consultations for victims injured in motorcycle accidents. If you are in the hospital, we offer free hospital visits after motorcycle accidents injury consultations in Alvin, TX and other surrounding areas. Contact our Motorcycle Accident Attorney at 
713-829-4317
. Hablamos Español.