Pascoe Law Firm
Head Injuries
Principal office located in Friendswood, Texas.
Available to service League City, Webster, Pearland, Galveston, and the surrounding areas within Texas.
Head Injury Lawyer
Representing Houston Victims of and Head Injuries

​​Head injuries are among some of the most serious injuries that a person can sustain in a personal injury accident. Medical data and scientific studies show that even a seemingly minor head injury, like a concussion, can have significant lifelong consequences. Our Texas head injury lawyer at the Pascoe Law Firm are dedicated to helping the victims of personal injury accidents who have suffered a head injury get the financial recovery that they deserve. We are experienced and understands how difficult a head injury case and how difficult it can be for the individual and their families after an accident occurs.  Talk to a head injury attorney who will protect your rights. It can be difficult to understand what is happening after a head injury. A doctor may not be able to correctly diagnose a head injury the day of an accident or even for some time. Symptoms of head injury often take time to emerge. Sudden mood changes, difficulty with short-term memory, slurred speech, confusion and an inability to make simple calculations can all be symptoms caused by a head injury.
​Types of Head Injuries
 Head injuries can occur when a jolt to the head results in the disruption of the function of the brain. The severity of head injuries can range from a mild concussion to coma or death. Even seemingly minor brain and head injuries can result in serious lifelong consequences. While often victims suffer minimal outward physical manifestations of a head or brain injury, they instead possess closed head injuries. As a result, many victims do not receive appropriate care and treatment for the disabilities that follow, including physical, cognitive, psychological, and social impairments. Head and brain injuries vary in terms of type and severity, but the following are some common types of head and brain injuries:
Concussion – a concussion can occur when the head sustains trauma through impact or sudden movement, and a concussion can result in confusion, blurred vision, memory loss, nausea and, in some severe cases, unconsciousness. Repeated concussions have also been known to result in lifelong medical problems, such as dementia, depression, and even an increased stroke risk.
Contusion – a contusion is a bruise on the side of the brain that can occur as a result of impact.
Whiplash – whiplash is caused by a sudden back and forth movement of the head, which can stretch and damage the neck.
Brain hemorrhages – bleeding on the brain
Hypoxia – a lack of oxygen to the brain
Secondary impact syndrome (SIS) – SIS can occur when a person sustains a second traumatic brain injury before he or she has healed from the first traumatic brain injury. SIS can result in massive swelling of the brain and, in some cases, can lead to loss of blood flow to the brain and death.
Common Causes of Head Injuries
​Head injuries can be caused by a variety of accidents, such as the following:
Auto accidents
Trucking accidents
Bus accidents
Train accidents
Motorcycle accidents
Aviation accidents
Birth injuries
Slips and falls
Construction accidents
Sports injuries ​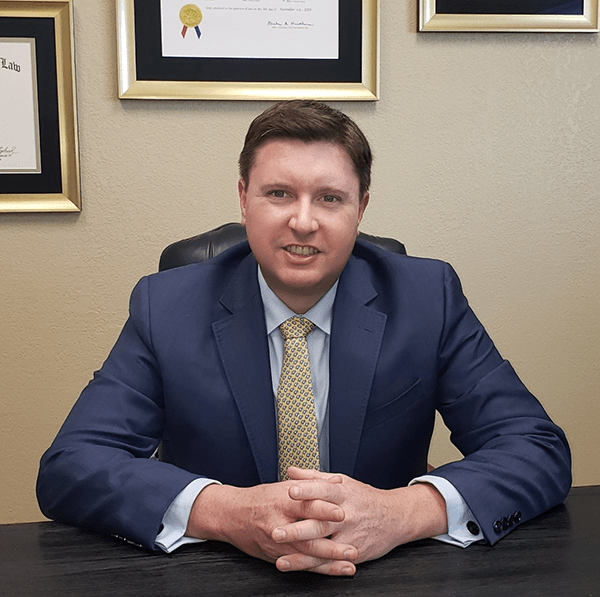 Liability for Head Injuries
​Our Galveston County Head Injury Lawyer handles head injury cases involving injuries to the brain, skull fractures, and other serious injuries. Head injuries are difficult to diagnose and treat because a head injury can happen in almost any type of accident. Too often a head injury is not immediately obvious. It may be passed off as a bumped head, but serious complications may begin to appear days and weeks after the accident.
​ At the Pascoe Law Firm, we encourage people who have suffered head injuries (and their family members) to wait before signing an insurance settlement. Wait until you know the full effect of the head injury. Don't wait, however, to talk with a lawyer about your case. Call us now. We can help. Usually, it is family member who first notices the signs of a traumatic brain injury. Attorney John D. Pascoe, is experienced representing injured victims, understands the far-reaching problems associated with head injuries. He can answer your questions and provide reasonable expectations for your case. Pascoe Law Firm provides free 
personal injury head-injuries
consultations. Contact us today and speak with a Galveston head injury lawyer call the Pascoe Law Firm at 
713-829-4317
. Hablamos español.