Pascoe Law Firm
Garbage Truck Accident
Principal office located in Friendswood, Texas.
Available to service League City, Webster, Pearland, Galveston, and the surrounding areas within Texas.
Home » Garbage Truck Accident
Garbage Truck Accident Lawyer
Attorney for Garbage Truck Accidents & Lawsuits
Common Causes of Garbage Truck Crashes
Determining the cause of a garbage truck accident, whether it is operator error, mechanical failure, or a combination of both, is challenging. So it stands to reason that there are many factors that might cause a garbage truck accident here in Texas. Garbage trucks by their very nature must make frequent stops, each of which creates an opportunity for a crash.
Human error often plays a key role in an accident if a negligent garbage truck operator fails to monitor their surroundings.
​Some of the most common causes include:
Transportation Accidents– over half of the half of the fatalities were attributed to this factor
Highway Accidents involve Garbage Trucks– 8 deaths involving waste management vehicles occurred on the U.S. Highways.
Object or Equipment Accident– 6 deaths were attributed to either equipment failure or from being injured from an object involved with trash pick up
Statistics For Garbage Truck Wrecks
Garbage truck accidents have a high fatality rate for both motorists and employees of waste management companies. According to the U.S. Bureau of Labor and Statistics, garbage truck workers were ranked 7th as one of the most dangerous occupations for the year 2010. For many decades waste management jobs have been ranked as one of the highest injury and fatality related careers in the United States. Garbage truck accidents are quite stable in one of the top ten spots each year according to statistical data. In 2010, there was26 fatalities on the job for waste management workers. Many of these fatalities occur while men and women are working on the garbage trucks.  In 2010, the fatality rate was 29.8 per 100,000 workers in waste management. While number has this has been reduced from only a few years prior, it is still one of the highest rates for any occupation.
Risk Factors for Garbage Truck Accidents
Falling debris– Although garbage trucks are designed to keep waste contained in the truck, sometimes debris flies out. When heavy debris hits pedestrians or vehicles, or creates an obstruction in the road, it may serious injuries.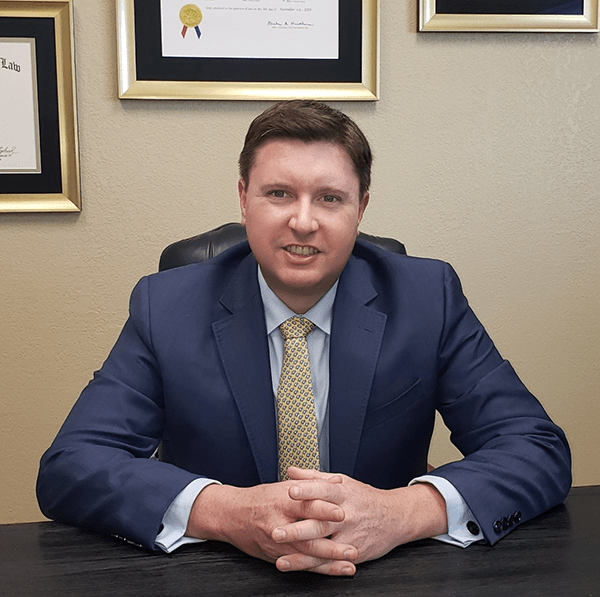 Inattentive drivers– The large size of a garbage truck makes it difficult for garbage truck operators to see other drivers or people nearby. Accidents happen when the driver fails to monitor his or her surroundings before backing up.
Negligent driving– As with any other collision, garbage truck accidents can occur when the garbage truck driver operates the vehicle in a negligent or reckless manner. Whether the driver was speeding, not paying attention, fails to obey traffic rules or is driving under the influence of drugs or alcohol, they can be found to be negligent in the event of an accident.
Equipment failure- Garbage trucks are complex equipment so mechanical issues in a garbage truck, such as brake failure or steering wheel failure, can cause serious accidents and injuries. Mechanical failures might be due to poor vehicle maintenance or defective garbage truck design, either of which can apply liability to different parties besides the garbage truck driver.

Garbage Truck Injuries Lawyer In Texas
Lawyer for Garbage Truck Injuries in Texas
It is quite common for garbage truck workers to become injured while on the job. In 2010, garbage truck workers were ranked as the fourth over profession in workers related injuries. Many of these employees suffered severe and debilitating injuries which cased permanent damage and disability. Some common garbage truck injuries include:
Crushing accidents– this injury is common in many professions, it can occur when limbs or appendages get caught in the moving parts on a garbage truck.
Lacerations also known as receiving a bodily cuts or wound– This is the most common type of injury associated with garbage truck workers. These injuries can occur from moving equipment or from being struck by objects falling.
Being hit by the Garbage Truck– Garbage truck workers are commonly struck by the truck which they are working with. Many of these accidents occur when a garbage truck is backing up or when the garbage worker gets struck by other vehicles on the road.
Garbage Truck Safety
Improvements have been made over the years in garbage truck safety in Illinois, including automated pick-up procedures that help reduce hazards for garbage truck operators and nearby motorists. Unfortunately, there are still many dangers for garbage truck operators, other motorists, and passing pedestrians. To help maintain a safe environment, the Occupational Health and Safety Administration recommends the following:
Garbage truck drivers and operators should always use reflective and protective gear when working on trucks.
Workers must stand at the side of the truck when the compactor is running.
All garbage truck equipment needs to be turned off completely to ensure that employees are not in danger of being crushed.
Workers must create a pedestrian-free zone while trucks are operating
Truck operators should constantly monitor their surroundings and stop their work if other workers or pedestrians are not in view
Due to the heavy equipment used on garbage trucks, operators have a duty of care to apply caution in order to protect workers and pedestrians passing by from these risks.
Lawyer Who Represents Garbage Truck Accidents
It is always horrible to hear that someone has been in injured as the result of a garbage truck crash The driver who gets hit by a garbage truck can be seriously injured and could face a length recover time from their personal injuries associated with a crash. Unfortunately, garbage truck accidents are fairly common in Galveston, League City, and Houston areas. Many drivers might never see the garbage truck coming towards them before they get hit. Many some may never able to fully recover from their injury and may even pass away from the catastrophic injuries that can occur in more tragic accidents. If you or a loved one has been injured or suffered property damage because of a garbage accident please contact a personal injury lawyer who can help guide during through this difficult period in your life
Experienced Houston Garbage Truck Accident Attorney
Our Garbage Truck Accident Attorney fights for the rights of those who suffer injury after being hit by a garbage truck or waste management vehicle . Waste management companies have a duty to drive with caution and to properly inspect their vehicles. The Pascoe Law Firm in League City, Texas represents accident victims in the Galveston county and League City areas. We are very familiar with the serious injuries that can occur in garbage truck accidents. Our garbage truck collision lawyer is committed to holding negligent  drivers fully responsible for their actions. You can reach us at 
713-829-4317
 for a free consultation and prompt investigation. If you are or a loved one has been injured and suffered personal injury, call the Pascoe Law firm to speak with accident lawyer. The Pascoe Law Firm provides a free personal injury consultation for  garbage truck accident victims. Call or contact us online to speak with a Galveston County and League City area 
Truck Wreck Lawyer
 and
 18 Wheeler Accident Lawyer
 if you or a family member was hit by a truck or 18 wheeler. Hablamos Español.
Garbage Truck Accidents – Research and Reports – Galveston County / League City