Pascoe Law Firm
PERSONAL INJURY LAWYER
Principal office located in Friendswood, Texas.
Available to service League City, Webster, Pearland, Galveston, and the surrounding areas within Texas.
Home » Friendswood Personal Injury Lawyer
Friendswood Personal Injury Lawyer
Proudly Servicing Friendswood, TX
We Handle Injury Claims
​Each personal injury claim is unique. The cause of your accident and the types of injuries you sustained will determine the types of evidence our attorney will use to prove your claim. This also includes the legal strategies we will employ throughout the proceedings. With many years in legal practice, a vast network of expert witnesses, and a willingness to perform thorough investigations, our lawyer has what it takes to help you and your family fight your injury claim.
​We handle cases involving all types of injuries including: 
Traumatic Brain Injuries (TBIs): A TBI can have permanent neurological effects that impact every aspect of the victim's life. The long-term cost of medical care can be exorbitant, but if your TBI was caused by the negligence of another person or entity, you may be able to recover compensation for your healthcare expenses and other injury-related costs by filing a personal injury claim.
Spinal Cord Injuries (SCIs): An SCI is one of the most debilitating injuries a person can suffer. Beyond the emotional trauma endured by victims and their families, the lifetime cost of medical care can exceed $5 million.
Psychological Injuries: Unexpected accidents are a leading cause of post-traumatic stress disorder, depression, and other psychological conditions, which can be just as devastating as physical wounds.
Burn Injuries: A serious burn injury can result in permanent scarring and intense pain. Our lawyer will help you fight for the compensation you deserve while you focus on recovering from your injuries.
Lacerations: A serious cut can lead to infections and scarring. If you were permanently disfigured, you may be entitled to non-economic damages in addition to your economic losses.
Back and Neck Injuries: Back and neck injuries are a leading cause of chronic pain in the United States. Our Texas personal injury lawyer can review diagnostic imaging and consult medical expert witnesses to determine the extent of your back injury and calculate your damages.
Eye Injuries: It goes without saying that losing one's sight is devastating. No amount of compensation can undo such a tragedy, but by filing a personal injury claim, you might be able to recover the money needed to pay for home care, medical treatment, and other necessities.
Broken & Fractured Bones: Broken and fractured bones are common and are often preventable accidents.
Soft Tissue Damage: If you suffered an injury to the muscles, ligaments, or tendons, our lawyer can help you pursue a fair settlement for your medical expenses and other losses.
​​How Much Is My Personal Injury Case Worth?
​No attorney can estimate the value of your personal injury case before performing a thorough investigation—and even then, no attorney can promise a particular outcome of your case. Any lawyer that tells you at the start of your case that they can get you a certain amount of money is lying to you.
Personal Injury Lawyer Fighting To Protect Those Injured in Friendswood, TX 77546
​If you have been injured as a result of the negligence of another person, you are likely scared, angry, and confused. You may be recovering from painful injuries, facing mounting medical bills, and losing income because you cannot work. You are not without legal recourse if you have suffered serious injuries. You may be entitled to recover money damages for medical bills, lost wages, and pain and suffering in a personal injury lawsuit.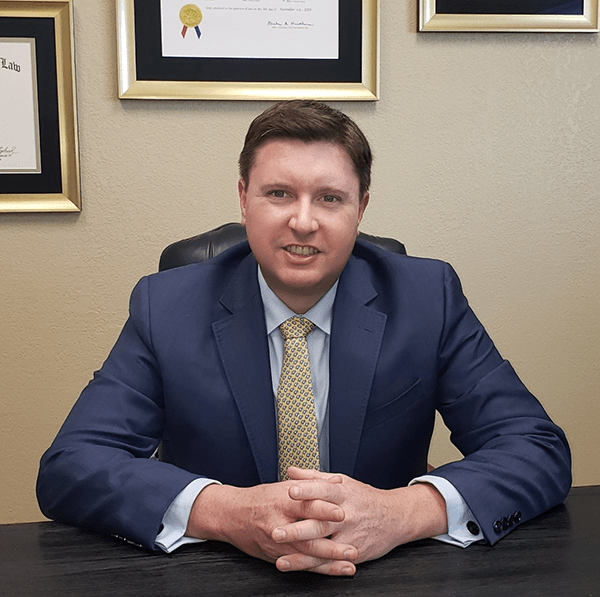 When life is interrupted by a serious accident, your injuries from this event can have a life changing result to you and your family. Our lawyer will fight protect your legal rights and will aggressively advocate for you and your interests. If you have been seriously injured, your injuries could require you to go to the hospital, orthopedic surgeon, or frequent visits to a chiropractor for treatment. The Pascoe Law Firm fights to protect injury victims from the big insurance companies. Our lawyer at the Pascoe Law Firm will work with all the experts needed to develop an effective case and determine the full value of your losses when you have been seriously injured at the hand of someone else's negligent actions. The Texas injury attorney at the Pascoe Law Firm can help you gather this evidence and fight to hold all liable parties accountable.
​​Discuss Your Case with a Personal Injury Attorney Today!
​The laws that govern personal injury and wrongful death claims in Texas are complex. Let our Personal Injury Attorney at the Pascoe Law Firm handle the logistics of your claim so you can focus on recovering from your injuries. Call 
(713) 829-4317
 or message us online to set up a free case evaluation. For Additional Information please visit our main 
Personal Injury page.
| | |
| --- | --- |
| | Information and Overview of Friendswood, TX |