Pascoe Law Firm
Forklift Injury
Principal office located in Friendswood, Texas.
Available to service League City, Webster, Pearland, Galveston, and the surrounding areas within Texas.
Texas Forklift Injury Lawyer
The Bureau of Labor and Statistics, a report that nearly 100 workers lose their lives because of a fatal forklift accident has occurred. Furthermore, another 20,000 workers were seriously injured every year due to a forklift accident.  Often times, a forklift accident could have been avoided if those that were using the device followed safety procedures. A forklift is a piece of industrial equipment which is used to lift heavy objects, for loading large materials on to trucks, and for storage of products. Fork lifts are commonly found in factories, construction sites, warehouses, and chemical plants or oil refineries.
It is important that a forklift diver receive proper training to be safe and to protect against injuring themselves or other workers near the workplace. When forklift drivers fail to receive proper safety training on how to safely operate the forklift or on how to property load objects it is highly likely that a horrific accident will occur.  Our Forklift Accident Lawyer represents injury accident victims in Texas . Call our attorney at 713-829-4317.
Common Causes of a Forklift Accident
The leading cause of forklift fatalities is when the forklift overturns. Forklifts overturning account for 25% of the total amount of deaths associated with forklift accidents. Many forklift driers may not be aware of the risks of operating or working near forklifts, are not following the safety procedures within the (OSHA) standards or equipment manufacturer's guidelines. Additionally, when the proper safety protocols are not followed other common types of forklift injury cases include:
Falling to warn others near the work area of the forklift use
Workers who get hit by the forklift
Dropping heavy loads due to imbalance
Failing to check the area for other workers
Workers being crushed from either falling objects or the forklift itself
Forklift accidents can cause serious injury and even potential be fatal. Many fail to take into account the size of the forklift and the size and weight of the object that is being moved. As mentioned above, crushing or pinning type forklift injuries are some of the most common that occur. Additionally, crushing and pinning accidents can be complex cases with several legal issues that need to be explored. Many workers who have been injured as the result of a fork lift accident might suffer severe or permanent injuries, disability, and even their life in some tragic cases.  It is sad to think that many of the forklift related fatalities could have been prevent if OSHA safety standards were followed.
How to Prevent Forklift Accidents and Injuries
It is important that a forklift operator follow the OSHA safety standards at all times. The OSHA understands the dangers associated with forklifts and created these statutory requirements to protect worker or bystander injury from forklifts. These OSHA are specific rules to help create a safe workplace while using forklifts. Some of the danger associated with a forklift can be prevent by reading and following the training and operation guidelines for forklifts. Some common hazards that are cover in the OSHA safety standards include:
Mounting and Dismounting– forklift injuries can occur simply from how the worker enters and exits the forklift. Many forklift accident occurs from the worker slipping or falling from the forklift or hitting their head on overhead cage.
Starting and Stopping– Forklifts just like other large trucks or vehicles have blind spots that make it difficult to see around. It is important to watch for these blind spots when starting and braking. When parking the forklift it is necessary to park the forklift in an appropriate area to do so. Select an area to park. Do not park in an unauthorized area. Make sure not to block an aisle or exits with the forklift and to follow the company's parking procedures for the forklift.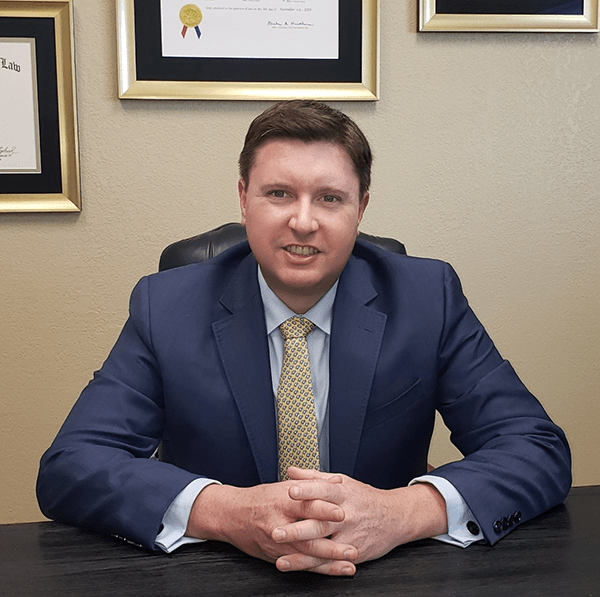 Operating Speed of the Forklift– rollover accidents occur with a fork lift if the forklift driver is traveling too fast while operating the forklift. Traveling too fast on a forklift also increases the risk of a collision with a pedestrian obstacle from the inability to stop in time. This is often how bystanders or coworkers get hit by a forklift.
Steering, Turning, and Reversing– it is important that the when reversing or changing direction that the forklift driver avoids doing so in a manner that could cause the forklift to tip over or cause a collision with a pedestrian. There is an increased risk of having the load become lose and fall during steering, turning and reversing maneuvers.
Visibility– making sure that the forklift driver has proper vision is important. Larger loads can cause blind spots of visibility. A forklift driver needs to use their mirrors and adhere to the safety standards about making sure it is known that a forklift is in use.
Injury Lawyer for People Harmed in Forklift Accidents In Texas
Our forklift accident attorney represents injury and accident victims of forklift accidents and has experience representing victims of a 
Construction Accident
. It is important to know that you have legal rights following a forklift accident and your may be able to recover for your forklift injury. The lawyer at the Pascoe Law Firm understands the serious impact that a forklift injury can have on your and your family's future life.  Many of the injuries can have a life changing impact on your health, economic earning potential, and physical ability. Our accident attorney can send an investigator to determine the cause of the forklift accident and work to protect your legal rights. Forklift accident cases can be unique situations and complex cases. Our forklift injury lawyer can help guide you through this difficult time. If you cannot come to our office we can come to you in some situations. If you have lost a loved one in fatal forklift accident, call our accident attorney as soon as you can. At the Pascoe Law Firm in Galveston County, Texas, our lawyer will fight for your legal rights. Lawyer for forklift injury, call the Pascoe Law Firm at 
713-829-4317
. Hablamos español.
Forklift Injury & Forklift Accident – Reports and Research – Galveston County / League City