Pascoe Law Firm
Fatal Truck Accident Attorney
Principal office located in Friendswood, Texas.
Available to service League City, Webster, Pearland, Galveston, and the surrounding areas within Texas.
Home » Fatal Truck Accident
Fatal Truck Accident Attorney
Texas Lawyer For Fatal Truck Accidents
Fatal truck accident lawyer, call our fatal truck accident attorney at
713-829-4317
. At the Pascoe Law Firm represent the families of fatal truck accidents victims in Galveston County and throughout Texas. A fatal truck accident usually involves a commercial truck such as an 18-wheeler, tractor-trailers, delivery truck, vans, or bus. It is not uncommon to see one of these trucks on the roadways next to you while driving.
Danger of Fatal Truck Accidents
Our Fatal Truck Accident Lawyer knows how dangerous it is to share the Texas roadways with large trucks. Recently, it seems the problem has been increasing lately due to increased oil production within the state. Having a tragic loss of a loved one occur in a fatal truck accident can be one of the most difficult times for the remaining family members. Many families might have financial concerns, medical bills, or funeral costs. During this period of grieving, dealing with the legal issues is sometimes more than many can handle. After a fatal truck accident it is important to contact a fatal truck accident attorney who can start an investigation of what occurred so that the responsible party can be held accountable for their negligent actions. The Pascoe Law Firm's truck accident lawyer hates to see someone loss their life and then have their family get taken advantage of by a big insurance company.  ​
Statistics on Fatal Truck Accidents
​In a majority of fatal truck accidents the injury and fatalities occur to passengers or occupants in the vehicle the truck hit. According to a 2011 report, 83% of those that passed away from a fatal truck accident were other motorist, pedestrians, or bicyclists and not the truck driver. Getting into an accident with a large truck is not a fair fight for those in passenger vehicles when they collide. Large trucks speeding or where the driver is not paying attention could have a catastrophic result. Identifying the cause of a fatal ruck accident is an important party to determining the liability of the truck driver and the trucking company. Our Galveston County fatal truck accident lawyer works closely with accident investigators following a truck accident.
Common Causes for a Fatal Truck Accident
 The truck accident attorney at the Pascoe Law Firm can helping you face challenges after a fatal truck accident. Drawing on his personal injury experience, our lawyer will take care of all aspects of your case, including: investigating the cause of the accident, such as truck driver inattention or negligence, determining nature and extent of the injuries that you have suffered.Our  fatal truck accident attorney is often asked about the typical causes of a fatal truck accident. Some typical causes of fatal truck accidents include: 
Driver Fatigue,
Alcohol-related issues involving truck drivers,
Improper training,
Inattentive driving,
Improper loading of the truck by the trucking company,
Speeding or reckless actions of the truck driver,
Improper use of the truck
Improper maintenance of the truck, and
Truck Driver or the trucking company failing to comply with safety regulations of the trucking industry.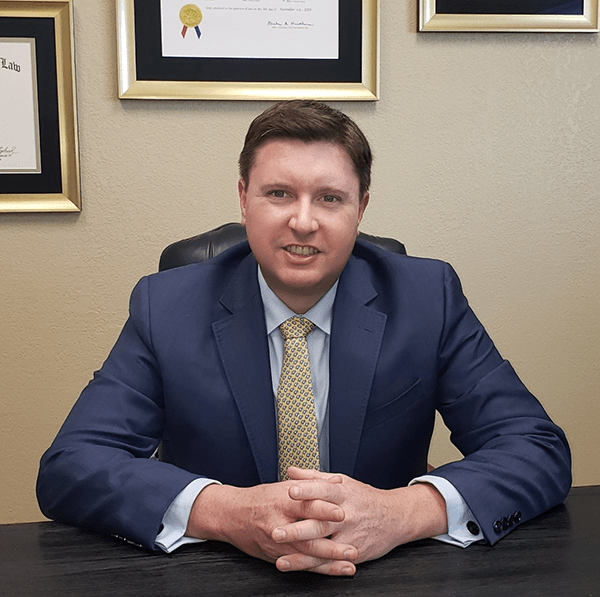 Regulations to Prevent Deadly Truck Accidents
Our Fatal Truck Accident Lawyer want your to know that truck drivers are subject to many if not all the same rules as a regular motorist. Trucking companies and truck drivers must operate their trucks in a safe manner and avoid negligent action which can hurt other motorists on the road. The obligation to drive the truck safely is something that cannot be avoided. If a truck driver or truck company does not comply with the state or industry rules and regulations their negligence can seriously endanger other motorist and the public who share the road with these big rig, semi-truck, 18 wheeler, or tractor trailer trucks. If you or a loved one has been involved in a truck accident please contact our truck accident lawyer at the Pascoe Law Firm for a free case evaluation. After a truck accident if the truck driver or trucking company has not followed the regulations and rules that govern their industry they could be liable for personal injury or even a wrongful death.  ​
Impact of Fatal Truck Accidents on Family Members
Fatal truck accidents can be complex cases when it comes to liability. The family members or estate of may want to consider a wrongful death lawsuit following a fatal truck accident. In truck accident and truck injury cases, there are normally two negligent parties who can be held responsible after the accident. While the driver might be held responsible for his actions that took place, so too could the company that employed the truck driver. It is important to the attorney handling a fatal truck accident understand the complexity of these cases as well as a wrongful death claim. After a fatal truck accident it is hard to put a value on the damage that has occurred by an accident. There really is no way to be made whole following the loss of a loved one in a fatal truck accident. With that being said, the families may be entitled to compensation for the loss. Compensation could include a financial award for pain and suffering, lost income, and other damages that might have occurred from the loss.
Experienced Fatal Truck Accident Attorney
While no amount of money will ease the pain or bring back the loved one, it is a way to send a message to big corporations that they need to higher responsible drivers to drive on the Texas roadways.  Fatal truck accidents are unique situations. Every truck accident can be different. No matter what challenges you face, the Pascoe Law Firm will help you understand how the law applies to you. Our fatal truck injury lawyer will help guide you through this difficult time.  Pascoe Law Firm provides free consultations after a fatal truck accident. Contact our to discuss your legal options and how you can protect your legal rights following a fatal truck accident. If you cannot come to our location we can come to you. We are service the Galveston, Texas City, League City, La Porte,  Angleton, Baytown,  and Beaumont areas.  If you have lost a loved one in a fatal truck accident, call our truck accident attorney as soon as you can. At the Pascoe Law Firm in Galveston County, Texas, our lawyer will fight for for your rights. 
Truck Accident
Lawyer, call the Pascoe Law Firm  at
713-829-4317
. Hablamos español.
Fatal Truck Accident- Reports and Research – Galveston County / League City
Attorney, John D. Pascoe and the Pascoe Law Firm, is responsible for the content on this website, principal office and only office located in Friendswood, Texas. Servicing: Alvin, Angleton, Atascocita, Austin, Bay City, Bacliff, Baytown, Beaumont, Bellaire, Brazoria County, Brookside Village, Brownsville, Clute, Conroe, Clear Lake, Clear Lake Shores, Chambers County, Corpus Christi, Channelview, Cypress, Dallas, Danbury Dickinson, Deer Park, East Houston, El Largo, Freeport, Friendswood, Fresno, Fort Bend County, Fort Worth, Galveston, Galveston County, Greenspoint, Gulfgate, Harris County, Hitchcock, Houston, Houston Heights, Huffman, Humble, Huntsville, Harlingen, Jefferson County, Katy, Kemah, Lake Jackson, La Marque, La Porte, League City, Laredo, Liberty County, Manvel, Memorial City Houston, Midtown Houston, Missouri City, Montgomery County, Montrose Houston, McAllen, Nassau Bay, North Houston, Orange, Pasadena, Port Bolivar, Port Arthur, Pearland, Richmond, Rice Village, River Oaks, Rosenberg, Rosharon, Rio Grande Valley, Santa Fe, San Antonio, San Leon, Seabrook, Shoreacres, Sienna Plantation, South Houston, Sugar Land, Southbelt Ellington, Spring, South Padre Island, Texas City, Taylor Lake Village, The Woodlands, Tiki Island, Tomball, Victoria, Uptown Houston Galleria, Webster, West Columbia, West University Place, Weihmar, and throughout Texas.