Pascoe Law Firm
Fatal Motorcycle Accident Lawyer
Principal office located in Friendswood, Texas.
Available to service League City, Webster, Pearland, Galveston, and the surrounding areas within Texas.
Home » Fatal Motorcycle Accident
Fatal Motorcycle Accident Lawyer
If your loved one was involved in a fatal motorcycle accident you might want to consider filing a lawsuit called a wrongful death claim.  While filling a wrongful death lawsuit will not bring back your loved one it can bring closure to some by holding the negligent party responsible for their actions.  In Texas in 2013, there were 495 motorcyclists (operators and passengers) killed. Fifty-three percent (53%) of motorcyclists killed were not wearing helmets at the time of the crash. Motorcycle deaths are always some of the most tragic of accidents that can occur on the Texas roadways. It seems every year there are more people riding motorcycles. This may be because of gas prices or just because they are fun to ride. While motorcycles are loved my many it's hard to see how deadly they can be to the rider. Fatal Motorcycle Accident Lawyer, call us at 713-829-4317.
Common Causes For Fatal Motorcycle Accidents
There are several common causes for fatal motorcycle accidents to occur each year. One the most common causes for motorcycle accidents is due to other motorists in cars and trucks not paying attention while driving and negligently hitting the motorcycle rider. Each year negligent drivers take the loves of thousands of motorcyclist.  According to the National Traffic Highway Safety administration, a majority of fatal motorcycle accidents study concluded:
90% of motorcycle operators were killed in a motorcycle accident with a passenger vehicle
85% of passengers on motorcycles were killed in a motorcycle with a passenger vehicle.
35% of the passenger vehicle drivers failed to yield resulting in a fatal motorcycle accident
4% of the motorcycle failed to yield and caused the motorcycle accident
Legal Action After A Fatal Motorcycle Accident
​The motorcycle rider's families pay a high cost when they lose a loved one in a fatal motorcycle accident. It makes the situation worse when the accident could have been avoided if the other party was not distracted or acting negligently. Typically, when motorcycles get into collision with a car or truck it will be the motorcycle rider who is severely injured from the accident. Motorcycles offer nothing to protect the rider from the accident and their bodies can become severely injured from the accident and even result in the death of the rider.  When a fatality occurs in a motorcycle accident a wrongful death case can be appropriate to consider filling.  Many families suffer financial damages following a fatal motorcycle accident. Many family members might not be ready to have a loss of income occur as well as the possible medical bills and funeral costs. The family of the fallen rider may be entitled to compensation following a fatal motorcycle accident to recover for loss of income, medical expenses, and other pain and suffering of their loved one if they did not pass immediately.
Experienced Motorcycle Accident Lawyer
 At the Pascoe Law Firm Our fatal motorcycle accident attorney in Galveston County helps fights for those who passed in a a fatal motorcycle crash. John D Pascoe will take on big insurance companies and let them know that  you mean business. Motorcycle riders have just as much right to be on the road as any other vehicle driver. Many of the fatalities that occur from motorcycle accidents are caused from the rider receiving a direct blunt force trauma causes serious head injury or back and neck injuries. We fight for motorcycle riders and their families. We work to make negligent parties be held responsible for their actions. Following a fatal motorcycle accident the family, spouses, parents, and children that are left behind should speak with an attorney who can discuss the legal options available following a motorcycle accident.  Fatal motorcycle accident cases can be complex and it is important that you speak with an attorney who understands the issues can represent and protect your legal interests. Following the loss of a loved one is always a difficult time. We understand this and work the best we can to help guide you through this difficult time. Our fatal accident lawyer offers free consultations for the families of fallen motorcycle riders. If you or a loved one has been injured in a motorcycle accident, talk to an attorney at the Pascoe Law Firm. In some cases, if you cannot come to meet us, we can come to your house or hospital room. Contact  our
Motorcycle Accident
Attorney at
713-829-4317
. Hablamos Español.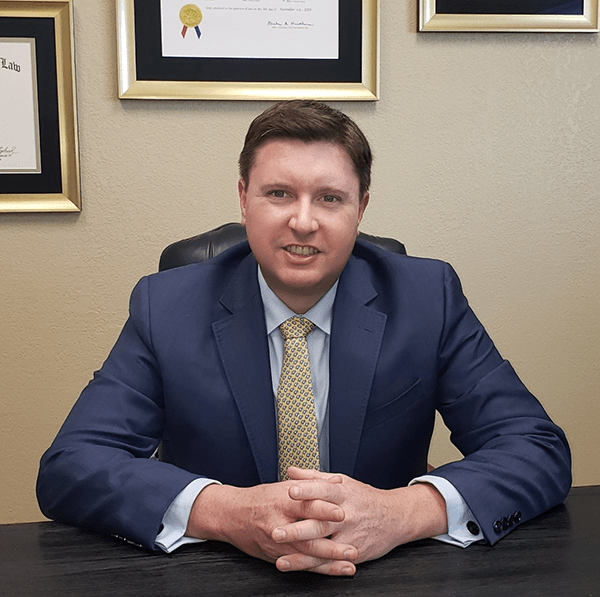 Fatal Motorcycle Accident – Research and Reports – Galveston County / League City

Attorney, John D. Pascoe and the Pascoe Law Firm, is responsible for the content on this website, principal office and only office located in Friendswood, Texas. Servicing: Alvin, Angleton, Atascocita, Austin, Bay City, Bacliff, Baytown, Beaumont, Bellaire, Brazoria County, Brookside Village, Brownsville, Clute, Conroe, Clear Lake, Clear Lake Shores, Chambers County, Corpus Christi, Channelview, Cypress, Dallas, Danbury Dickinson, Deer Park, East Houston, El Largo, Freeport, Friendswood, Fresno, Fort Bend County, Fort Worth, Galveston, Galveston County, Greenspoint, Gulfgate, Harris County, Hitchcock, Houston, Houston Heights, Huffman, Humble, Huntsville, Harlingen, Jefferson County, Katy, Kemah, Lake Jackson, La Marque, La Porte, League City, Laredo, Liberty County, Manvel, Memorial City Houston, Midtown Houston, Missouri City, Montgomery County, Montrose Houston, McAllen, Nassau Bay, North Houston, Orange, Pasadena, Port Bolivar, Port Arthur, Pearland, Richmond, Rice Village, River Oaks, Rosenberg, Rosharon, Rio Grande Valley, Santa Fe, San Antonio, San Leon, Seabrook, Shoreacres, Sienna Plantation, South Houston, Sugar Land, Southbelt Ellington, Spring, South Padre Island, Texas City, Taylor Lake Village, The Woodlands, Tiki Island, Tomball, Victoria, Uptown Houston Galleria, Webster, West Columbia, West University Place, Weihmar, and throughout Texas.