Pascoe Law Firm
Texas Fatal DUI Accident Lawyer
Principal office located in Friendswood, Texas.
Available to service League City, Webster, Pearland, Galveston, and the surrounding areas within Texas.
Texas Fatal DUI Accident Lawyer
If your loved one has been seriously injured or killed in a drunk driving accident, it is important to secure all evidence, even if you don't know whether it will prove useful or not. Take pictures of the scene of the accident and keep records that may apply to the incident such as police reports, medical records and death records. A wrongful death attorney will be able to use this information to build a solid case against the driver who is responsible for your loved one's passing. The death of a loved one at the hands of a drunken driver will understandably leave you outraged and devastated. We'll make every effort to lessen the burden of navigating legal procedures all while ensuring that you get the compensation you deserve.
​Drunk driving continues to be a serious problem in the United States. Statistics reveal that three in ten people killed on the road are involved in accidents involving the abuse of drugs or alcohol. Preventative measures have proven to be only mildly effective at keeping the roads safe. It is important that intoxicated drivers be held accountable for their actions when they cause the deaths of innocent victims. If you have lost a loved one due to a Houston auto accident involving a drunk driver, you are entitled to seek damages in a Texas wrongful death lawsuit.
​Financial compensation can provide recovery of funeral expenses and the loss of income the deceased victim can no longer provide his or her family. Holding the drunk driver who so carelessly took the life of someone you care about both legally and financially accountable can help you find justice concerning the horrific event.
​Damages You May Claim Due to Fatality Related to a Fatal DUI Accident Under Texas Law
Before seeking financial recovery for your damages, you will need to meet with your attorney to determine which of the deceased victim's family members have the right to pursue a lawsuit. The damages sought for wrongful death will then depend on factors which include the following.
If the Victim Provided Financial Support to His or Her Family– If the victim was a breadwinner, then surviving family members are usually entitled to receive compensation that will replace a lifetime of income that the deceased victim can no longer earn.
Loss of Consortium– This is the legal term for the companionship or love that the deceased loved one can no longer provide due to the recklessness or negligence of the driver at fault for the accident. This loss takes a toll on all of those who loved or respected the individual who has passed.
Medical Bills and Funeral Costs– If your loved one was treated for injuries in an attempt to save his or her life, the financial recovery should include the cost of these services as well as funeral and burial expenses.
Punitive Damages– Driving while drunk or under the influence of drugs is a crime that has no excuse. When this criminal action results in the death of an innocent victim, it is not unreasonable to demand that the offender be punished. Punitive damages involve financial recompense awarded to the victim's family in addition to the damages that are typically sought in lawsuits. Jury award punitive damage to punish the defendant for actions which are especially deplorable and out of line.
​Proof and Liability in Drunk Driving Cases
Drunk drivers suffer from reduced coordination and judgment. This means that they tend to drive more aggressively, while their ability to maintain vehicle control is significantly reduced. Despite the authorities' attempts to combat drunk driving, alcohol remains a serious danger to people on the roads. Whenever a driver causes injuries to others because of his or her failure to operate a car or other types of vehicle with the same level of care as a reasonable person under similar circumstances, that driver will be legally responsible for compensating the victims. For obvious reasons, driving drunk constitutes a failure to exercise ordinary care. Thus, whenever there is evidence of an at-fault driver's drunkenness, there is a good chance of holding that driver liable for your relative's death.
​Sometimes, an at-fault driver's insurance policy and personal assets are insufficient to compensate accident victims adequately. For this reason, our fatal accident lawyer will explore ways of holding people other than the drunk driver liable for your relative's death. In Texas, the so-called dram-shop law allows accident victims to sue the business that sold or overserved the drunk driver the alcohol.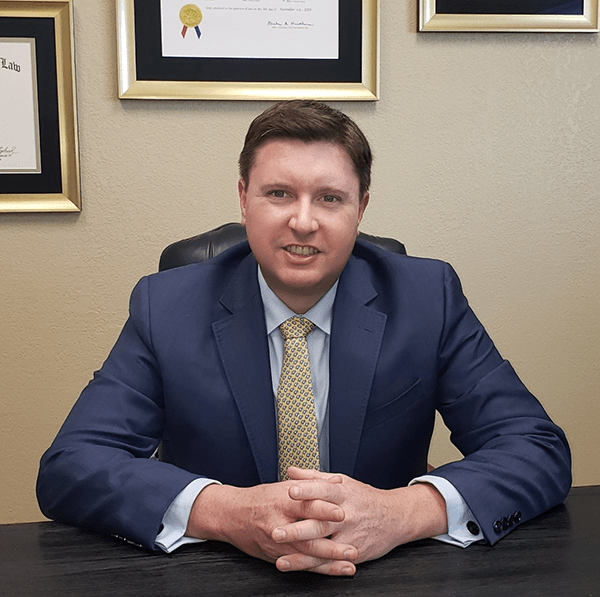 Experienced Motorcycle Accident Lawyer
​To learn more about your rights as the family member of someone killed in a drunk driving accident, contact the Pascoe Law Firm to arrange a free consultation with our Texas wrongful death attorney. We will gather all of the information we need to begin a complete and thorough investigation into your loved one's accident. We can quickly recover any evidence that may build or solidify your case. After our investigation is completed, we can assess the value of your case and the amount of damages which should be sought from the person responsible for your loss.
Our lawyer works on a contingency basis with our clients so that anyone can afford to be represented by a qualified attorney who will fight hard to represent their interests. What this means is that you will never be required to make an up-front payment. If we are unable to win your case or negotiate an acceptable settlement amount on your behalf, you will not be required to pay us a dime. Call our wrongful death
DUI accident lawyer at
713-829-4317
. Hablamos Español.
Attorney, John D. Pascoe and the Pascoe Law Firm, is responsible for the content on this website, principal office and only office located in Friendswood, Texas. Servicing: Alvin, Angleton, Atascocita, Austin, Bay City, Bacliff, Baytown, Beaumont, Bellaire, Brazoria County, Brookside Village, Brownsville, Clute, Conroe, Clear Lake, Clear Lake Shores, Chambers County, Corpus Christi, Channelview, Cypress, Dallas, Danbury Dickinson, Deer Park, East Houston, El Largo, Freeport, Friendswood, Fresno, Fort Bend County, Fort Worth, Galveston, Galveston County, Greenspoint, Gulfgate, Harris County, Hitchcock, Houston, Houston Heights, Huffman, Humble, Huntsville, Harlingen, Jefferson County, Katy, Kemah, Lake Jackson, La Marque, La Porte, League City, Laredo, Liberty County, Manvel, Memorial City Houston, Midtown Houston, Missouri City, Montgomery County, Montrose Houston, McAllen, Nassau Bay, North Houston, Orange, Pasadena, Port Bolivar, Port Arthur, Pearland, Richmond, Rice Village, River Oaks, Rosenberg, Rosharon, Rio Grande Valley, Santa Fe, San Antonio, San Leon, Seabrook, Shoreacres, Sienna Plantation, South Houston, Sugar Land, Southbelt Ellington, Spring, South Padre Island, Texas City, Taylor Lake Village, The Woodlands, Tiki Island, Tomball, Victoria, Uptown Houston Galleria, Webster, West Columbia, West University Place, Weihmar, and throughout Texas.