Pascoe Law Firm
Fatal Construction Accident Lawyer
Principal office located in Friendswood, Texas.
Available to service League City, Webster, Pearland, Galveston, and the surrounding areas within Texas.
Fatal Construction Accident Lawyer
Construction projects can involve many dangerous heavy equipment tools that increase the likelihood of an accident occurring. Construction sites should be following the guidelines put in place by OSHA to prevent injuries and accidents from occurring. However, every year many construction workers are severely injured while working because of the environmental hazards, heavy machinery, and electrical equipment that use to power many of the tools and operations.
The high risk of fatal injuries occurring make this job one of the deadliest jobs. In 2012, the Bureau of Labor Statistics (BLS) reported that 4,383 fatal work injuries were recorded. This figure reflected a slight decrease from the 4,693 fatal work injuries that were recorded in 2011. While many companies strive for an accident free work environment, these numbers show that we still have a long way to go. According to a report from the Bureau of Labor and Statistics, there was a 5% increase in fatal work injuries in the private sector from 2011 to 2012. Construction workers in the private sector are working more hours than in any other year. Furthermore, fatal work injuries for individuals under 16 doubled. While it is impossible to prevent all work accidents from occurring, it is not unreasonable to expectation that employers provide a safe work environment and compliance with OSHA regulations.
Common Types of Fatal Construction Accidents
Construction companies need to better supervise their employees and only work the number of hours allowed under federal regulations. It is important for the construction site foremen to inform all of the construction workers of the risks that will be associated with the project before they start working.  Additionally, the company should point out what the OSHA regulations are for the project and the importance of adhering to the safety procedures. Some of the most common causes of fatal construction accidents in Texas include:
Negligent co-workers
Negligent training
Falling debris, tools, or other objects
Failing to warn
Unmarked power lines
Trenching accidents
If you lost a loved one due to one of these accidents, please contact with a Texas attorney who handles construction site accidents to discuss the legal options that you have available.
Causes of Texas Fatal Construction Accidents
Texas construction workers can be involved in a fatal accident and become injured in several different ways. It seems that each year there is more fatalities that occur on a construction site. Many of these construction companies would rather take short cuts on safety and risk their employees' health and well-being to make a few extra dollars. Many companies may feel pressure to finish a project on time and may cut corners on safety. Many construction injuries can occur from the heavy equipment that they use on the work site.  After a fatal construction accident our lawyer knows how difficult this time may be for you and your family. We take the time to listen to your legal questions, the circumstance of events that lead to your loved ones death, and any concerns that you may have about the future. We can investigate fatal construction accidents to determine what may be the appropriate legal options that you have available.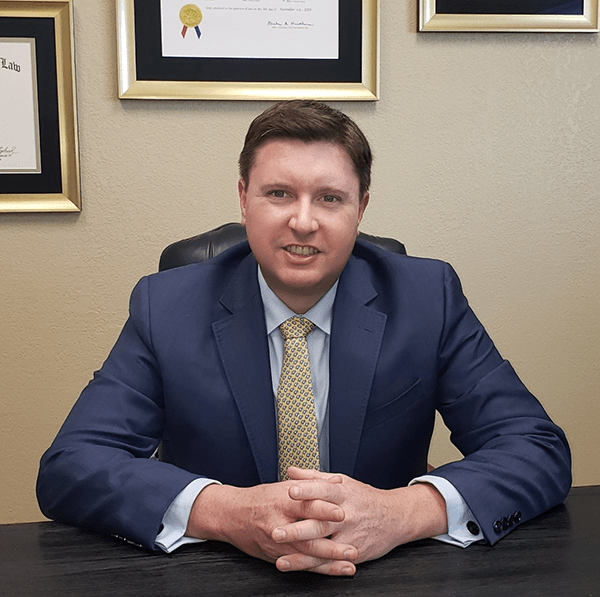 Impact of Fatal Construction Injuries
We handles fatal construction accidents & wrongful death claims. Fatal construction accidents are painful to accept. If a loved one has died in a workplace accident due to severe injuries, the shock and grief is overwhelming.  Having a loved one die in a construction accident can leave many families not knowing how to go forward financially. Many might have unpaid medical pills, funeral expenses, or other financial hardships to address. Having to deal with such a tragic death is even more difficult when safety measures have been ignored.
​When a fatal work accident has occurred and is because of someone else's carless or negligent actions it may leave the family with many legal questions about what they should do. At the Pascoe Law Firm, we understand that you want answers and you want action for your loved one's wrongful death. When a construction accident causes the death of a worker, the surviving family members should know that they may be eligible to file a wrongful death claim. Our fatal construction injury lawyer handles workplace fatalities that take place on construction site in Galveston County, Harris County, and across the state of Texas. Contact us today for a free consultation to discuss your rights as a survivor and your possible lawsuit with a fatal construction accident lawyer.
Lawyer for Fatal Injuries at Construction Sites
When your loved one has been killed by the action or inaction of another person or company it is a horrific loss. The surviving family members or the estate may have the ability to file a lawsuit called a wrongful death claim after fatal construction accident has occurred. Construction projects often have several different companies working at the same time and this can create a complex understanding of who should be held responsible. Our fatal construction injury lawyer handles wrongful death claims involving the negligence of third parties not in the direct line of employment. This typically includes subcontractors on the same work site. It could also include a manufacturer of defective machinery. Others who could be held responsible might include a motorist who caused an on-the-job vehicle accident or the property owners and property management firms whose negligence created safety hazards.
The Pascoe Law Firm has the resources, trial experience, and network of experts to litigate wrongful death claims against construction companies. We provide a free case evaluation to explore your potential lawsuits. Call  to discuss your case our Galveston county
Personal Injury Lawyer day or night at
713-829-4317
.  We can provide the compassionate and proven representation, please call our fatal construction accident lawyer to get the answers to your legal questions. Hablamos Español.
Fatal Construction Accident – Research and Reports – Galveston County / League City
Attorney, John D. Pascoe and the Pascoe Law Firm, is responsible for the content on this website, principal office and only office located in Friendswood, Texas. Servicing: Alvin, Angleton, Atascocita, Austin, Bay City, Bacliff, Baytown, Beaumont, Bellaire, Brazoria County, Brookside Village, Brownsville, Clute, Conroe, Clear Lake, Clear Lake Shores, Chambers County, Corpus Christi, Channelview, Cypress, Dallas, Danbury Dickinson, Deer Park, East Houston, El Largo, Freeport, Friendswood, Fresno, Fort Bend County, Fort Worth, Galveston, Galveston County, Greenspoint, Gulfgate, Harris County, Hitchcock, Houston, Houston Heights, Huffman, Humble, Huntsville, Harlingen, Jefferson County, Katy, Kemah, Lake Jackson, La Marque, La Porte, League City, Laredo, Liberty County, Manvel, Memorial City Houston, Midtown Houston, Missouri City, Montgomery County, Montrose Houston, McAllen, Nassau Bay, North Houston, Orange, Pasadena, Port Bolivar, Port Arthur, Pearland, Richmond, Rice Village, River Oaks, Rosenberg, Rosharon, Rio Grande Valley, Santa Fe, San Antonio, San Leon, Seabrook, Shoreacres, Sienna Plantation, South Houston, Sugar Land, Southbelt Ellington, Spring, South Padre Island, Texas City, Taylor Lake Village, The Woodlands, Tiki Island, Tomball, Victoria, Uptown Houston Galleria, Webster, West Columbia, West University Place, Weihmar, and throughout Texas.