Pascoe Law Firm
18 WHEELER ACCIDENT LAWYER
Principal office located in Friendswood, Texas.
Available to service League City, Webster, Pearland, Galveston, and the surrounding areas within Texas.
Fatal Car Accident Lawyer
Auto crashes cause the most unintentional accidental injury deaths in the United States. In 2012, fatal car accidents resulted in more than 34,000 fatalities. This means four people lose their lives in a traffic accident every hour. It is an unfortunate fact that many people die each year due to careless and reckless of other drivers. Fatal car accidents are daily news in Texas. Harris County alone averages at least one traffic death every day. But if a fatal car accident happens in your family, the effects are devastating. The grief increases when you learn that your loved one died because of another driver's negligence. The Pascoe Law Firm represents families who have a loved one involved in a wrongful death arising from motor vehicle accidents.  Call our attorney at 713-829-4317.
Common Types of Fatal Auto Accidents in Texas
​Cars are involved in 70% of the fatal accidents in the US. This includes all deaths on the roads. Trucks are involved in almost 20%. Motorcycles, bikes and pedestrians represent only 11% of traffic related deaths combined. Many of the accidents reported are preventable. This makes the associated deaths needless. Factors like distraction, fatigue, and impairment cause these crashes. Many accidents happen due to weather and other uncontrollable events. They are also caused by poor judgment, unsafe driving, and other preventable factors. Other common causes of fatalities involving car crashes include: 
Impaired driving – Drivers under the influence of alcohol or drugs take their own lives. They also take the lives of others sharing the road and car. They place their lives in their hands when they get in. They often are betrayed.
Distracted driving – This is one of the fastest growing causes. It includes fatalities with inattentive driving. Distracted driving includes talking on a cell phone, texting, using other electronic devices, and performing activities like eating and grooming. These all take the drivers attention away from the road.
Reckless driving – Speeding, driving erratically, ignoring traffic controls cause deaths. Even road rage can all lead to unnecessary and preventable auto deaths.
How to Win a Wrongful Death Lawsuit from a Texas Fatal Car Accident
In Texas, after auto accident fatality, loved ones can bring a lawsuit against the negligent driver. It will be a wrongful death lawsuit. A wrongful death lawsuit is a claim on behalf of the survivors for a fatal car wreck. The purpose is to compensate the family for medical bills and funeral expenses, income or services the deceased would have provided over his or her natural lifetime, the irreplaceable love, support, companionship and contributions to family life. Two parts needed for an auto related wrongful death claim include: 
Proven negligence – Families must show that the defendant caused the death. They can point to conduct or actions. You want to show that the other driver had a duty to drive safely and breached that duty.  As a result of that breach of duty it caused the wrongful death to occur. In an auto case, this means that they legally caused the accident.
Damages suffered – Unfortunately, the loss of life is the ultimate damage one can suffer.  To prove damages, you will also want to show financial damages. This may be for loss of income, medical bills, funeral costs, or burial expenses. In some cases, pain and suffering to the surviving family count.
By filing an auto accident lawsuit, the family can defend their right to compensation for their loss. They must substantiate their claim in court. Lawsuits are generally filed by the immediate family. Parents of a child or spouses and children of the deceased can bring wrongful death lawsuits. The Pascoe Law Firm's fatal car accident attorney fights against big insurance companies and their team legal representation that they have for wrongful death cases involving fatal auto accident victims. We can handle every type of traffic fatality from auto collisions. Attorney John D. Pascoe conducts a prompt and thorough investigation to trace the cause of the crash.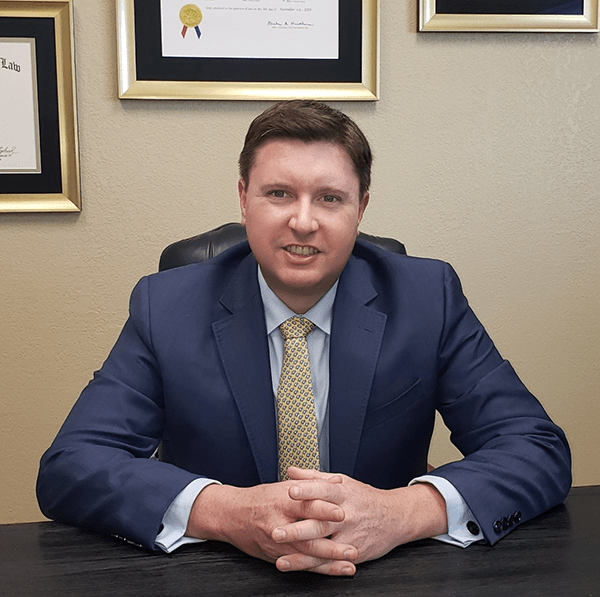 Talk To An Experienced Attorney About Fatal Car Accidents
​Speak with our fatal car accident attorney if your loved one lived for a time after the crash, a separate survivor action may seek damages for conscious pain or suffering experienced prior to death. The Pascoe Law Firm understands the tremendous stress and financial burdens that follow a preventable traffic death. We are dedicated to recovering compensation that covers both the economic hardships and the emotional loss. We also understand that you have many questions and concerns about the legal options available following a fatal car accident. It is always horrible to hear that someone has been in deadly car accident.
​It is an event that can never be changed or taken back and will have lasting implications. Unfortunately, fatal car accidents are fairly common in Texas. Many drivers might never see the other vehicle coming towards them before they get hit. Many may never able to fully recover from their injury and may even pass away from the severe injuries that can occur in more tragic car accidents. If you or a loved one has been killed in a fatal auto accident please contact a personal injury lawyer who can help guide during through this difficult period in your life. ​
Texas Fatal Car Accident Law Firm
Our Fatal Car Accident Attorney fights for the rights of those who have lost a loved on in a fatal auto accident. Each motorist has a  duty to drive with caution. The Pascoe Law Firm in League City, Texas represents the families of fatal accident victims in the Galveston County and League City areas. We are very familiar with the serious injuries that can occur in a  fatal car accident. Our Fatal Auto Accident Lawyer is committed to holding negligent car drivers fully responsible for their actions. Call or contact us online to speak with a Galveston County and League City area 
Car Accident Lawyer 
if you or a family member was hit by another car. You can reach us at
713-829-4317
for a free consultation and prompt investigation. Contact us today for a free initial consultation with a Houston Fatal Car Accident Lawyer. Hablamos Español.
Fatal Car Accident – Research and Reports
Attorney, John D. Pascoe and the Pascoe Law Firm, is responsible for the content on this website, principal office and only office located in Friendswood, Texas. Servicing: Alvin, Angleton, Atascocita, Austin, Bay City, Bacliff, Baytown, Beaumont, Bellaire, Brazoria County, Brookside Village, Brownsville, Clute, Conroe, Clear Lake, Clear Lake Shores, Chambers County, Corpus Christi, Channelview, Cypress, Dallas, Danbury Dickinson, Deer Park, East Houston, El Largo, Freeport, Friendswood, Fresno, Fort Bend County, Fort Worth, Galveston, Galveston County, Greenspoint, Gulfgate, Harris County, Hitchcock, Houston, Houston Heights, Huffman, Humble, Huntsville, Harlingen, Jefferson County, Katy, Kemah, Lake Jackson, La Marque, La Porte, League City, Laredo, Liberty County, Manvel, Memorial City Houston, Midtown Houston, Missouri City, Montgomery County, Montrose Houston, McAllen, Nassau Bay, North Houston, Orange, Pasadena, Port Bolivar, Port Arthur, Pearland, Richmond, Rice Village, River Oaks, Rosenberg, Rosharon, Rio Grande Valley, Santa Fe, San Antonio, San Leon, Seabrook, Shoreacres, Sienna Plantation, South Houston, Sugar Land, Southbelt Ellington, Spring, South Padre Island, Texas City, Taylor Lake Village, The Woodlands, Tiki Island, Tomball, Victoria, Uptown Houston Galleria, Webster, West Columbia, West University Place, Weihmar, and throughout Texas.