Pascoe Law Firm
Falling Cargo
Principal office located in Friendswood, Texas.
Available to service League City, Webster, Pearland, Galveston, and the surrounding areas within Texas.
Falling Cargo Truck Accident Lawyer
Attorney For Accidents Involving Unsecured Loads and Falling Cargo From Trucks
Unsecured Load Truck Accident Causes
Liability For An Accident Caused By Material That Came Off A Moving Truck?
If cargo becomes loose while driving down the road, falls off the truck, and causes an accident many wonder who is responsible for this falling cargo accident occurring. In this scenario it could be the truck driver and the company that loaded the truck who may be liable for the accident occurring. Both the truck driver and the loading company have a duty to make sure the cargo is properly secured and safe for transportation. The loading company is responsible for load not being properly secured, the truck driver is responsible for properly inspecting the cargo to see if it was safe, and the truck drivers trucking company could be responsible for the negligent action of their employee. In a unsecured load and falling cargo truck accident it is often that all three parties get sued for the injuries and damages to others.These cases can be complex and having a law firm that understands and is experienced in handling trucking liability cases can make a large difference in the financial outcome of the case.
Safety Standards to Prevent Truck Accidents Dealing With Falling Cargo
​ Some of the safety standards put in place to prevent this type of accident from occurring include:
The Load must be properly secured with a minimum amount of tie downs depending on the weight and size of the object
The cargo should not be able to shift or roll during transport
Cargo must be able to remain secure during acceleration, braking, turning, and backing
The regulations are enforced through weight stations that can be found on the side of the road or highway. If loads are not properly secured it could create fines and other penalties. Trucking companies, truck drivers, and loading companies have a duty to make sure cargo is properly secured on to trucks and 18 wheelers. If the cargo is being hurled at you while you are driving down the freeway, someone has not met their duty owned to you.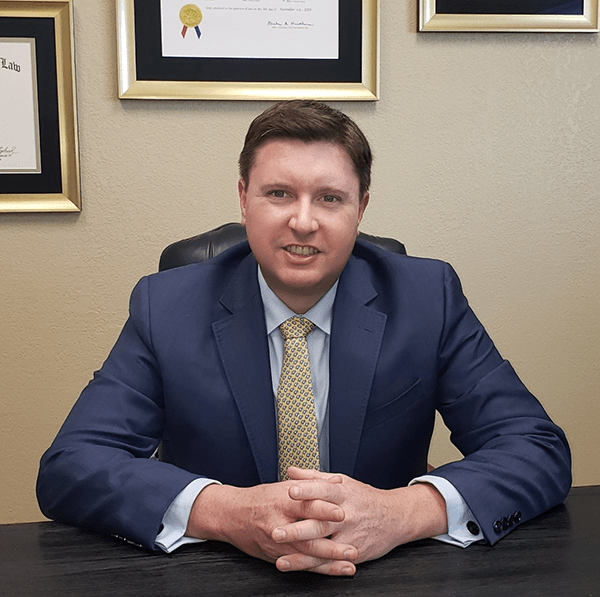 Texas Lawyer for Unsecured Load Truck Accident
​Many unsecured loads and falling cargo truck accidents can cause severe damage even at lower speeds. Large commercial trucks can exert a powerful amount of force and pressure. These trucks were designed to carry heavy objects all over the place. When cargo is not properly secured it can cause extensive damage and injuries to occur to other drivers. It is always horrible to hear that someone has been in injured as the result of an unsecured cargo truck accident. The driver who gets hit by cargo falling off of a truck can be seriously injured and could face a length recover time from their personal injuries associated with a crash. Unfortunately, unsecured loads and falling cargo accidents are fairly common in Galveston, League City, and Houston areas. Many drivers might never see the object coming towards them before they get hit. Many may never able to fully recover from their injury and may even pass away from the catastrophic injuries that can occur in more tragic truck accidents. If you or a loved one has been injured or suffered property damage because of an unsecured cargo truck accident please contact a personal injury lawyer who can help guide during through this difficult period in your life.
Experienced Truck Accident Attorney
Our Unsecured Load & Falling Cargo Truck Accident Attorney fights for the rights of those who suffer injury after being hit by cargo falling off of a truck or 18-wheeler. Truck drivers have a duty to drive with caution. The Pascoe Law Firm in League City, Texas represents accident victims in the Galveston county and League City areas. We are very familiar with the serious injuries that can occur in truck accidents. Our Falling Cargo Accident Lawyer is committed to holding negligent truck drivers fully responsible for their actions. You can reach us at 713-829-4317 for a free consultation and prompt investigation. If you are or a loved one has been injured and suffered personal injury, call the Pascoe Law firm to speak with accident lawyer. The Pascoe Law Firm provides a free personal injury consultation for truck accident victims. Call or contact us online to speak with a Galveston County and League City area
Truck Accident Lawyer  and
18 Wheeler Accident Lawyer
if you or a family member was hit by cargo falling off of a truck or 18 wheeler. Hablamos Español.
Falling Cargo Truck Accident – Research and Reports – Galveston County / League City