Pascoe Law Firm
Failure to Yield Car Accident
Principal office located in Friendswood, Texas.
Available to service League City, Webster, Pearland, Galveston, and the surrounding areas within Texas.
Failure to Yield Car Accident
Lawyer For Injuries Related To Failure-To-Yield Car Accidents in Houston, TX
Failing to Yield can cause a major car accident in the Galveston / Houston area. A "failure to yield" car accident is a common occurrence all too often for many Texans. Failure to yield while driving can result in severe injury to other motorists. There are various "failure to yield" offenses, which often lead to serious collisions. These types of accidents are typically caused by careless or negligent driving behavior when a motorist fails to yield to another vehicle that has the right of way.
Experienced Failure to Yield Auto Accident Lawyer
The Pascoe Law Firm handles car accidents cases involving a failure to yield by the other driver on Texas roadways. All too often, drivers fail to yield the right of way because they maybe in a hurry or simple do not know that they are supposed to do so. If you were injured in a failure to yield accident, you can speak with our attorney without any cost or obligation to discuss your rights under Texas state law. Most cases involving a failure to yield car accident occur when motorists make "unprotected" turns. When stopping at a stop signs or a red light, careless drivers will choose to enter the intersection without caution to other vehicles that have a green light right-of-way.
​Texas Law Applicable to Failure To Yield Collisions
​Texas Transportation Code sets forth specified laws that govern traffic right-of-way. In some incidences, drivers responsible for a failure to yield car accident can face a criminal offense when pedestrians or other motorists are injured. The Texas Law for failure to yield is:
​TRANSP § 545.153. Vehicle Entering Stop or Yield Intersection
(a) Preferential right-of-way at an intersection may be indicated by a stop sign or yield sign as authorized in Section 544.003.
(b) Unless directed to proceed by a police officer or official traffic-control device, an operator approaching an intersection on a roadway controlled by a stop sign, after stopping as required by Section 544.010, shall yield the right-of-way to a vehicle that has entered the intersection from another highway or that is approaching so closely as to be an immediate hazard to the operator's movement in or across the intersection.
(c) An operator approaching an intersection on a roadway controlled by a yield sign shall:
(1) slow to a speed that is reasonable under the existing conditions; and
(2) yield the right-of-way to a vehicle in the intersection or approaching on another highway so closely as to be an immediate hazard to the operator's movement in or across the intersection.
(d) If an operator is required by Subsection (c) to yield and is involved in a collision with a vehicle in an intersection after the operator drove past a yield sign without stopping, the collision is prima facie evidence that the operator failed to yield the right-of-way.
​Yielding to Other Vehicles on the Roadway
​Anytime two vehicles arrive at an intersection controlled by a blinking red light or stop sign, all drivers must yield to the motorist arriving first. In addition, any motorist approaching an intersection must yield to any vehicle that is lawfully within the intersection. Any merging vehicle from a parked position must yield to other traffic, and to all motorists who do not have a yield sign or stop sign, such as a two-way stop.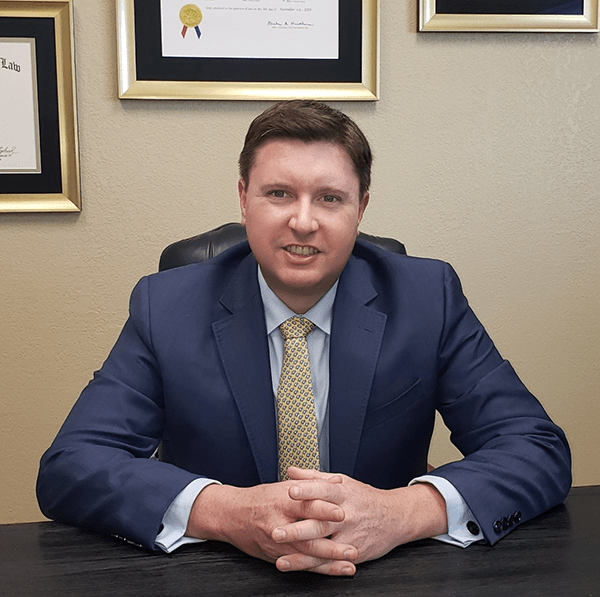 It is imperative that all motorists use the best judgment when driving roadways and entering controlled or uncontrolled intersections. Observance of all yields and right of ways prevents car accidents on motorways and at intersections. Texas drivers should remain fully aware of all traffic on or around the roadway.
Failing to Yield Car Accident Liability
​However, failing to yield accidents often can be complex and challenging cases to sort out through the legal system.  Insurance companies will often try to deny liability or share liability for in an attempt to create ambiguity in this area of law. However, the rule of law is clearly defined above. If you have been involved a failure to yield car accident it is important to get a police report and any witnesses who saw the accident take place.
Protect Your Legal Rights Following A Failure To Yield Car Crash
If you, or a loved one, were seriously injured or died by a failure to yield motor vehicle accident in Houston, Galveston, League City, Webster, Pearland, Texas City, Alvin, or La Porte areas and the accident was not your fault, you have certain rights under Texas law. Contact the Pascoe Law Firm and our 
Car Accident
Lawyer at 
(713)829-4317 
for a free consultation to evaluate your failure to yield vehicle accident claim.
Additional Failure to Yield Information
Attorney, John D. Pascoe and the Pascoe Law Firm, is responsible for the content on this website, principal office and only office located in Friendswood, Texas. Servicing: Alvin, Angleton, Atascocita, Bay City, Bacliff, Baytown, Beaumont, Bellaire, Brazoria County, Brookside Village, Clute, Conroe, Clear Lake, Clear Lake Shores, Chambers County, Channelview, Cypress, Danbury Dickinson, Deer Park, East Houston, El Largo, Freeport, Friendswood, Fresno, Fort Bend County, Galveston, Galveston County, Greenspoint, Gulfgate, Harris County, Hitchcock, Houston, Houston Heights, Huffman, Humble, Huntsville, Jefferson County, Katy, Kemah, Lake Jackson, La Marque, La Porte, League City, Liberty County, Manvel, Memorial City Houston, Midtown Houston, Missouri City, Montgomery County, Montrose Houston, Nassau Bay, North Houston, Pasadena, Port Bolivar, Port Arthur, Pearland, Richmond, Rice Village, River Oaks, Rosenberg, Rosharon, Santa Fe, San Leon, Seabrook, Shoreacres, Sienna Plantation, South Houston, Sugar Land, Southbelt Ellington, Spring, Texas City, Taylor Lake Village, The Woodlands, Tiki Island, Tomball, Victoria, Uptown Houston Galleria, Webster, West Columbia, West University Place and throughout Texas.