Pascoe Law Firm
Electrical Injury Lawyer
Principal office located in Friendswood, Texas.
Available to service League City, Webster, Pearland, Galveston, and the surrounding areas within Texas.
Electrical Injury Lawyer
Electrocution and Electrical Injury was the sixth most common cause of workplace fatality and injuries across all industries. There were 2,210 nonfatal electrical injuries in 2017, an increase of 35% over 2016. Electric shocks accounted for 1,330 nonfatal injuries, while burns accounted for 900. For a skilled laborer injured by an electrical accident at work, the injury may prevent them from returning to their job. Depending on the circumstances, the worker may be entitled to pursue a workers' compensation case and/or a third-party lawsuit against the other contractors involved in the work. Our electrical Injury Lawyer representing electrical injury, electrical shock, and electrocutions. We service the Galveston, Beaumont, Baytown, Texas City, Webster, Pearland, League City, Houston, and throughout Texas. Call our attorney at 
713-829-4317
.
Common Injuries from Electrical Shock
Electrocution is the term for what happens when the human body sustains a powerful electrical shock. Depending on the severity of the electric shock accident, the person may or may not survive. When electricity goes through the body, it can result in:
 Severe electrical burn injuries
Cardiac arrest or heart arrhythmia (often leading to death)
Damage to the central nervous system
Organ damage
Brain damage or Brain Injuries
Mild to Severe Burns (often causing bodily disfigurement)
Nerve Damage
Spinal Cord Injuries
Falls, Dislocations and Fractures
Visual, Hearing and Speech Impairment
Paralysis
Survivors of electrical injuries can require extensive plastic and reconstructive surgeries and the longstanding effects can be profound. These serious and catastrophic injuries are often irreversible, requiring assisted care, rehabilitation and expensive medications to manage the pain.
Statistical Information On Electrocution Injury 
Accidental electrocution usually occurs when a person is exposed to a high-voltage electrical source. It may be a power line or high-powered equipment that is not properly grounded. Several hundred accidental electrocution deaths are reported each year in the U.S. Among occupations, construction workers are at especially high risk for electrocution accidents. For instance, construction workers doing excavation or trenching work are at risk for electrical shock if power lines are not properly marked.
According to Electrical Safety Foundation International, about 54% of all fatal electrical injuries occurred in the construction industry in 2017, accounting for 136 fatalities.
Electrocutions were the third leading cause of worker deaths in the construction industry, after falls and being struck by falling objects.
Electrical accidents can also take place in the home as a result of defective household products or faulty wiring. According to the U.S. Consumer Product Safety Commission, there were an average of about 48 electrocution fatalities per year associated with consumer products from 2010 through 2013. The most common product category involved in electrocutions were large appliances, followed by small appliances and ladders.
If a person lives beyond 72 hours after a severe electrical shock, the odds are good they will survive. However, many survivors will have considerable injuries that will need to heal and be treated, sometimes for the rest of their lives.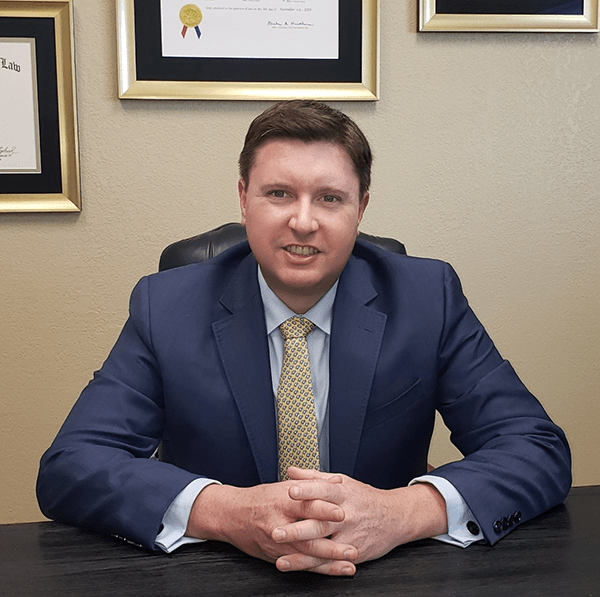 Electrical Shocks Impact on the Body
​When the human body is exposed to an electrical current, the current finds a pathway through the body, usually entering at the source and finding an exit to either a grounded surface or another electrical pathway. The extent of the damage depends on the voltage, the amount of time the current passes through the body, and the pathway it chooses. Electrical accidents can cause burns to bodily tissue as the current enters and exits the body, as well as possible internal burns.
Bodily systems that are impacted by electrical shock include:
Musculoskeletal System—Large amounts of damage to the muscles and organs can stem from the electrical shock and injuries from falling or being thrown.
Central Nervous System—When electricity passes through the body, it can cause damage to the brain and nervous system. If the current goes through the brain, it can affect many different functions and even cause respiratory failure. There can also be spinal cord injuries, either from the current itself or from the victim falling or being thrown by the current.
Cardiovascular System—Asystole (referred to as a "flat line" or lack of heartbeat) and ventricular fibrillation (useless fluttering of the heart) are common causes of death in electrocution cases. If the heart is not revived in a timely manner, the shock can be fatal.
​Medical Treatment for Electrocution Accidents
​In an accidental electrocution, the victim will most likely need resuscitation if their heart has stopped or they have respiratory failure. The paramount concern is first to make sure they are breathing and their heartbeat is stable. Afterward, the patient will need to be treated for several possible injuries.
Burns— Almost all survivors of electrical accidents will have external and internal burns. These may require surgery to remove dead or damaged tissue, such as skin grafts, and may necessitate treatment in a hospital burn unit.
Infection is the most common cause of death in people hospitalized after an electrical injury.
Cardiovascular Problems— There can be permanent damage to the heart, which may require surgery or medical attention for the rest of the victim's life.
Neurological Issues— Many issues can be caused by an electrical shock to the brain and nervous system, which may lead to the need for treatment for amnesia, seizures, nerve damage, and other neurological problems.
Muscle and Bones— Broken bones and muscle damage may require treatment, surgery, and rehabilitation.
Attorney For Electrical Shock Accidents In Texas
​Our electrical injury lawyer handle electrocution type cases in Galveston, Houston, and throughout Texas. Contact with live electrical wires causes serious and lasting catastrophic injuries, if not death. The Pascoe Law Firm's has the needed experience of representing victims of work-related electrical injuries. We have can work to receive compensation for a wide range of injury and wrongful death cases by demonstrating the negligence that led to the tragedy and by demonstrating the needs and losses of our clients. In building a case for compensation our serious injury attorney will we consider the needed medical treatment and personal care needed during the recovery process, the extent of permanent disability, the lost earning capacity, and damages for pain and suffering. We have sued utility companies, manufacturers, construction site subcontractors and property owners for negligence or defective products leading to electrical accidents.
​Whether the shock occurred in the workplace, at the home of a family member or neighbor, or on public property, we will explore all possible avenues of compensation. Contact our electrical shock injury lawyer if you have any questions, we offer free case evaluations. The Pascoe Firm has the experience needed in these cases to represent your interests, and is here to help with your questions and hardships while your case is pending. If you have suffered catastrophic injuries due to electrical shock you could contact a lawyer to fight to protect your legal rights. You can call us 24 hours a day on our emergency line 
713-829-4317
 for a free consultation with our 
electrical injury attorney
 and get answers your legal questions. Hablamos Español. ​