Pascoe Law Firm
DWI Lawyer
Principal office located in Friendswood, Texas.
Available to service League City, Webster, Pearland, Galveston, and the surrounding areas within Texas.
DWI Lawyer
If you have been pulled over for a DWI or DUI  you need an experienced defense lawyer to help protect your legal rights in Galveston County. Call our DWI Attorney at 713-829-4317. If you have been drinking you need to be polite and remember to not blow. It is late at night and you see the flashing lights pulling you over. You might be scared, nervous, or unsure of what to do. It can be confusing to be pulled over by a police officer.  The police officer may even order you to perform a field sobriety tests or another tests. All of these factors can make this experience a confusing situation and impact your ability to do the tests properly. Our advice at the Pascoe Law Firm in is to be polite; however, be aware that you have rights.
Experienced DUI Lawyer
Talk to your lawyer before you talk to a police officer. What you say can and will be used against you. You can call a DUI defense lawyer at any time of day or night, call attorney John D. Pascoe's at
713-829-4317
. If you have been arrest for DWI (Driving While Intoxicated) or DUI (Driving Under the Influence) you face severe penalties that could seriously impact your life for many years to come. The consequences of a DWI conviction could be jail time, having your driving license suspended, as well as steep fines and court costs. A DWI conviction can also place your career options or job at risk and negatively impacts your reputation due to the stigma associated with the charge. If you face a DWI charge you need an attorney to help you build a defense strategy for you. In a DWI arrest there are certain procedural steps that must be followed by the police officer. The various field sobriety test for can have numerous factors that impact and corrupt the test making its results subjective. In addition, you are entitled to have the state prove every element down to even if the office had the right to stop and pull you over.
Texas DWI Defense Attorney
At the Pascoe Law Firm we will defend your legal rights and will work with experts to defend you case.  The Texas DWI process can be a lengthy and complicated legal process.  Our DWI Attorney will fight for you and defend your rights to try and keep a DWI conviction from going on your record. Without an attorney you could face maximum fines and penalties that go along with a DWI charge. The Pascoe Law Firm's Attorney can work to get your DWI charge dismissed or have the fines reduced if possible. It is important to get an experienced defense attorney who can help argue on your behalf if you have been arrested and charged for driving while intoxicated. Start protecting your rights by talking to Mr. Pascoe, an experienced DWI defense attorney. Our criminal defense lawyer at the Pascoe Law Firm can represent clients in all types of DWI cases, including those that involve: 
DWI (Driving While Intoxicated)
Breath & blood tests
BUI (Boating Under the Influence)
DUI (Driving Under the Influence)
Penalties and fines
Driver's license restoration 
Obtaining an occupational driver's license
Field sobriety tests
Leaving the scene of a DWI accident
DWI cases where the individual has multiple DWI arrests on their record
Sealing & Expungement of an arrest charge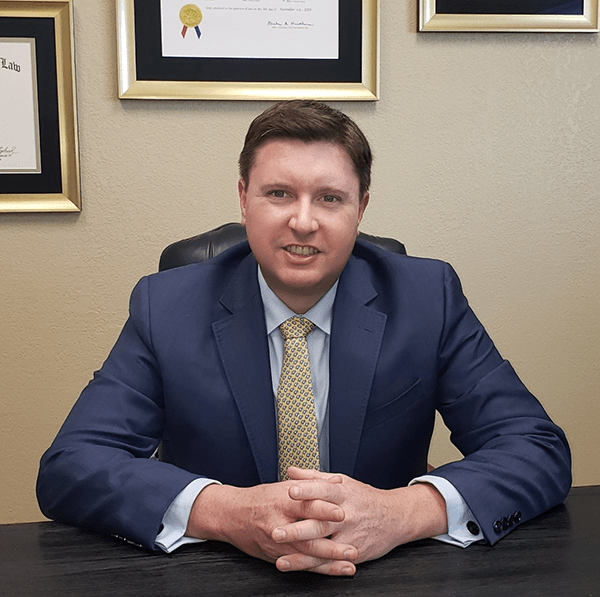 Protecting Your Legal Rights After A DWI
Our  Lawyer knows the laws surrounding DWI and will fight to protect your legal rights.   It can be fun go out with friends and drink. However, the fun ends when the cops pull you over for DWI. Know your rights and know who to call if you get pulled over for DWI. Your DWI Lawyer Knows Texas Law and Your Rights. A DWI or DUI arrest automatically means a loss of your driver's license unless you request a hearing with the DMV. Our law firm can guide you through the process and help you get an occupational driving permit — even if you did not submit to testing. There are many degrees of DWI penalties in Texas.
1st offense: A conviction for a first DWI carries a statutory punishment range of 3 days to 180 days in jail.
If you are found to have an open container in the vehicle, there is a minimum jail sentence of six months.
Loss of driver's license (license suspended) for 90 days and could be up to a year.
Probation is often a year.
 Fines range from $100 to $2,000. In addition, your license can be suspended from 90 days up to a year.
2nd offense: For a second DWI conviction, the jail time ranges from 30 days up to a year.
Probation may still be available, but with stringent conditions than a first offense and a duration of up to two years.
You may be required to install an ignition interlock device on your vehicle.
Your license will be suspended from 90 days up to two years.
You can also be fined up to $4,000.
Annual fee of $1,000, $1,500 or $2,000 for three years to retain driver license.
3rd offense: In Texas, a third DUI conviction is a felony.
It can be punished by a sentence of from 2 to 10 years in state prison
A  fine of up to $10,000.
Probation can be part of the sentence, often with a condition of obtaining alcohol abuse treatment.
Loss of driver license up to two years
Annual fee of $1,000, $1,500, or $2,000 for three years to retain driver license.
*After two or more DWI convictions in five years, you must install a special ignition switch that prevents your vehicle from being operated if you've been drinking.
​DWI with a Child Passenger: You can be charged with child endangerment for driving while intoxicated if you're carrying passengers younger than 15 years old. DWI with a child passenger is punishable by:
A fine of up to $10,000
Up to two years in a state jail
Loss of your driver license for 180 days
Experienced Texas DWI Lawyer
Other areas of practice include:
Webpage is intended solely for residents of Texas or Persons seeking representation within Texas. An Attorney-Client relationship only occurs when both parties agree that the Attorney will represent the Client and will not be created until that agreement occurs. Website and all of its pages is intended to be used for educational purposes and does not constituted as legal advice. All information on every page the website does NOT suggest or claim that the attorney has a specialization in any area of legal practice or certification. Attorney not certified by the Texas Board of Legal Specializations.