Pascoe Law Firm
Driver Fatigue
Principal office located in Friendswood, Texas.
Available to service League City, Webster, Pearland, Galveston, and the surrounding areas within Texas.
Driver Fatigue Car Accident Lawyer
​According to a 2005 nation-wide poll, 60% of adult drivers in the United States have driven a car while feeling drowsy or fatigued within the previous year. Even more worrisome, 37% of respondents reported that they had actually fallen asleep at the wheel. Obviously, being asleep at the wheel is extraordinarily dangerous. But even driving while tired can significantly increase the risk of an accident, as studies have shown that the effects of fatigue are similar to those of being intoxicated. If you or a loved one needs help after a car accident involving driver fatigue or a drowsy driver, contact our Driver Fatigue Car Accident Lawyer.
The National Highway and Transportation Safety Administration estimates that over 100,000 accidents occur each year because of driver fatigue in the United States. These accidents cause around 1,550 deaths and over 70,000 injuries per year. These figures are conservative estimates, because it is difficult to prove driver fatigue, and the police are unable to test for it as they do with alcohol. Thus, fatigue-related accidents are significantly under-reported in the US. ​​Owing to the difficulties in proving driver fatigue directly, your lawyer will likely have to prove that the at-fault driver was tired through the use of circumstantial evidence. For example, he can use information such as the time of day, the driver's work schedule, and the miles driven on a given trip to prove that the driver was likely too tired to be able to drive safely.
​Slowed Reaction Time Due To Drowsiness
​Fatigue leads to car accidents because it impairs reaction time, reduces attentiveness, and causes problems with processing and integrating information.  The danger with sleepiness is that once a person sits still, gets bored, or drives long distances, the motorist starts to let down their coping defenses that could likely lead to falling asleep at the wheel.
Common Circumstances Involved In Driver Fatigue Motor Vehicle Accidents
There are circumstances or characteristics to determine if driver fatigue was involved in the accident including:
Accident occurs late night/early morning (predominant) or mid-afternoon
Serious crash
Single vehicle leaves road
High-speed road
Driver makes no attempt to avoid crash
Driver is alone
Driver is with family members or close friends
Groups at higher risk for fatigue-related crashes include young people (16-29), shift workers who work at night or long and irregular hours, people who use sedative medications, and people with untreated or unrecognized sleep disorders (sleep apnea, narcolepsy).
Explanations Behind The Outbreak Of Sleepy Drivers
​There are several causes of drowsy driving including acute sleep loss, job-related sleep restriction, personal demands, lifestyle choices, sleep fragmentation, and circadian factors.  Seven to nine hours of sleep is needed for optimal performance, and less than four hours of sleep impairing attentiveness.   Drivers can create a sleep debt causing chronic sleepiness by losing one to two hours of sleep a night.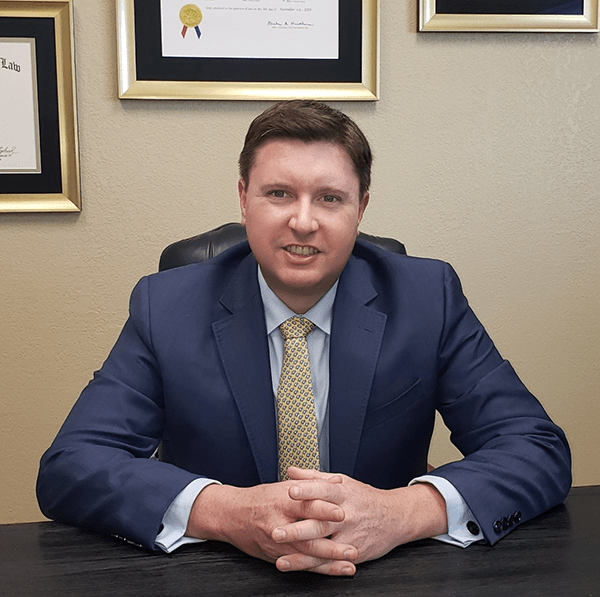 Improving The Safety Of Drivers, Passengers and Other Sharing The Road
​Educating people about steps they can take to reduce the risk of driver fatigue can help reduce the incidence of fatigue-related accidents. Simple suggestions such as getting enough sleep, not drinking alcohol when sleepy, and limiting driving between midnight and 6 a.m. can make a difference.  Then, the important thing for people to do is to recognize driver fatigue.
​If a driver starts to feel sleepy, they should stop and take a nap and have caffeine or have a passenger take a turn driving.  However, it is important to realize that stimulants such as caffeine can mask how sleepy a person becomes.   Finally, it should be noted that getting adequate sleep and preventing drowsiness is better than taking remedial measures.  Along with educating the driving public, rumble strips installed on the roadway are effective to alert drivers of possible impairment.  If motorists can take steps to avoid driving while drowsy, the number of driver fatigue-related accidents can be reduced.
​How a Fatal Car Accident Lawyer Will Help You
​Thus, if your relative's accident was caused by a sleepy driver—or even an employee running an errand during a night shift—it may be possible to hold the company responsible. This is beneficial because companies usually have more assets than individuals, and may also be more willing to settle in order to protect their reputation.
​With extensive experience in resolving auto accident cases, the Pascoe Law Firm uses proven litigation techniques to obtain direct evidence of a driver's sleep habits at the time of a collision. These techniques allow us to establish that fatigue contributed to an auto accident when the case is presented to a judge and jury.
Drowsy Driver Accident Attorney
If you believe a drowsy driver may have caused your relative's death, you can talk to the Pascoe Law Firm today for a free consultation regarding your case. He will ask you questions about the circumstances of your car wreck, and the kinds of material and emotional losses your household has experienced as a result. Call our Car Accident Lawyer today at 
713-829-4317
.
Attorney, John D. Pascoe and the Pascoe Law Firm, is responsible for the content on this website, principal office and only office located in Friendswood, Texas. Servicing: Alvin, Angleton, Atascocita, Bay City, Bacliff, Baytown, Beaumont, Bellaire, Brazoria County, Brookside Village, Clute, Conroe, Clear Lake, Clear Lake Shores, Chambers County, Channelview, Cypress, Danbury Dickinson, Deer Park, East Houston, El Largo, Freeport, Friendswood, Fresno, Fort Bend County, Galveston, Galveston County, Greenspoint, Gulfgate, Harris County, Hitchcock, Houston, Houston Heights, Huffman, Humble, Huntsville, Jefferson County, Katy, Kemah, Lake Jackson, La Marque, La Porte, League City, Liberty County, Manvel, Memorial City Houston, Midtown Houston, Missouri City, Montgomery County, Montrose Houston, Nassau Bay, North Houston, Pasadena, Port Bolivar, Port Arthur, Pearland, Richmond, Rice Village, River Oaks, Rosenberg, Rosharon, Santa Fe, San Leon, Seabrook, Shoreacres, Sienna Plantation, South Houston, Sugar Land, Southbelt Ellington, Spring, Texas City, Taylor Lake Village, The Woodlands, Tiki Island, Tomball, Victoria, Uptown Houston Galleria, Webster, West Columbia, West University Place and throughout Texas.