Pascoe Law Firm
Dock Workers Injuries
Principal office located in Friendswood, Texas.
Available to service League City, Webster, Pearland, Galveston, and the surrounding areas within Texas.
Home » Dock Workers Injuries
Dock Workers Injury Lawyer
A dock worker typically works in the area at the side of a building, ship, or railroad car where goods are loaded and unloaded. Loading docks are widely seen in warehouses and retail businesses, and they can cause dangerous accidents if certain safety precautions are disregarded. Dock Workers Injury Lawyer fights to protect the legal rights of dock workers who have been injured as a result of there of their very dangerous job. Forced to contend with cranes that lift metal shipping containers the size of railroad cars, they can experience serious often life changing catastrophic injuries or perish in a  wrongful death because of a tragic workplace accidents. Thankfully, the law provides compensation for dock workers and other maritime workers who are injured during the course of employment.
At the Pascoe Law Firm, we represent dock workers and their families, helping them obtain compensation under the law.  If you or someone you care about was injured during the course of employment as a dock worker, we may be able to help you recover medical and disability benefits, compensation for lost wages, as well as receive rehabilitation services to assist in the recovery process. Dock Worker Injury Lawyer servicing the Galveston, Houston, Baytown, Texas Gulf Coast areas. Contact our attorney at 
713-829-4317
.
Dock Workers Are At Risk of Suffering Serious Injuries
​Numerous loading docks throughout the Houston and Galveston area are used to load and unload large commercial trucks and ships. Workers and other people positioned near these trucks are at risk of serious injuries, which can lead to medical expenses, missed work wages, and even death. By pursuing a legal claim against the responsible parties, which may include the truck driver, their employer, and potentially the warehouse owner, victims may be able to recover costs associated with the truck accident.
​Loading docks are high-risk areas for harm because of the presence of large industrial machinery and the constant movement of people and freight during loading and unloading activities. Specific to truck accidents involving delivery vehicles is the risk of stacked loads moving during transport, resulting in pallets that may topple, injuring loading dock workers as well as others nearby. In some cases, these injuries result in fatalities, particularly when trucks are moving in tight spaces within the loading dock.
Common Causes of Injuries to Dock Workers
It is estimated that 25% of injuries that occur in warehouses happen on the loading docks. Loading docks are full of possible injury hazards, usually elevated off the warehouse floor with various mechanical equipment and large trucks coming in and out of the area. These areas can be hectic and chaotic, adding to the dangers that are already present. Some of the most common hazards include:
Slips and falls – one of the most common injuries that warehouse workers face, especially on the loading dock, are slips and falls. Not only can workers fall from the dock but slip on oil and water spills from equipment and forklifts or container leaks that can make the surface dangerously slippery.
Pallet or load tip-overs – Truckloads and pallet stacks in a queue to be loaded can be dangerous to workers. Stacked loads can become unstable during transport and fall on an unsuspecting worker when they open the trailer door. Also, improperly stacked pallets can topple and injure workers on the dock as well.
Truck backing injuries– Warehouse employees have been severely injured, even fatally, when caught between a backing truck and the dock. With nowhere to go, the worker can be crushed either between the truck and dock or under the commercial vehicle.
Forklift accidents​ – A loading dock is one of the most common places to be injured by a forklift. Employees working around forklifts and those driving them must remain alert to common hazards. Forklifts can back over other workers, fall off the edge of the dock, tip over or crush workers working in a trailer.
Lifting Injuries – Although back injuries can happen anywhere in a warehouse, they are even more prevalent on the loading dock. Many times workers feel rushed due to the fast pace of the loading dock atmosphere and do not use the proper safety precautions when lifting, causing back and other soft tissue injuries.
Exposure – Employees are exposed to the many hazards on loading docks that can cause injury. Hazardous materials, carbon dioxide from truck/equipment exhaust and even noise pollution can all be harmful to workers.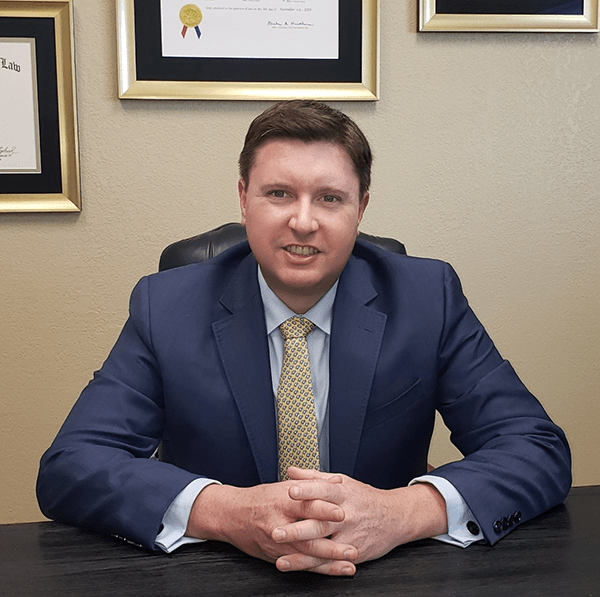 ​OSHA Loading Dock Regulations
The Occupational Safety and Health Administration or OSHA has imposed strict regulations on all loading and unloading activities in warehouses, shipyards, retail establishments, and other locations. They encourage loading dock workers to wear protective gear such as gloves, eye protection, helmets, and fluorescent safety vests. Additional OSHA loading dock safety includes:
Use wheel clocks or other vehicle restraining devices when loading or unloading trucks.
Paint the dock's edges to improve visibility for drivers.
Ensure all working surfaces are clear and free of debris and clutter.
Maintain a safe distance from the edge of the dock.
Center the load on the forks as close as possible to the mast to reduce the risk of tip-overs.
Avoid overloading loads.
Remain alert at all times.
Legal Options for Dock Workers In Houston
​If you or someone close to you has been hurt in a truck accident near a loading dock, you may have several options to recover compensation. In addition to filing a legal claim against the truck driver or a third party that caused the accident, there may have been a defective part in the truck equipment or the loading dock machinery. An experienced attorney can help investigate and assess all of the potential causes of the accident.
​Many legal claims following a truck accident at a loading dock proceed under a negligence theory of law. The victim shows that their injuries were caused by careless conduct that did not meet the standard of care required of the truck driver or their employer. An example would be a truck driver who failed to properly secure their load before entering the loading dock. If this failure led to an accident and injuries, the victim would assert this conduct as evidence of negligence.
Attorney for Dock Worker Injuries in Texas
Our Galveston dock workers injury lawyer represents maritime workers and their families, helping them move forward after pier side accidents causing serious personal injury.We have the experience necessary to protect your rights, the compassion to serve your needs and the skills to achieve the best possible results in the legal system. This is critical, especially since the injuries that dock workers suffer are often very severe. Based in Galveston County, the lawyers at the Pascoe Law Firm can handled maritime and personal  injury claims. At the Pascoe Law Firm, no matter where you are or how serious the matters you are facing, we provide free initial consultations to answer your questions and explain your rights. Contact us online or call us today. Hablamos español. Contact a Galveston 
dock worker injuries
Attorney at 
713-829-4317
.