Pascoe Law Firm
Divorce
Principal office located in Friendswood, Texas.
Available to service League City, Webster, Pearland, Galveston, and the surrounding areas within Texas.
Divorce Lawyer
According to the CDC,  in 2011 there were 877,000 divorces in the United States. In a report from the American Psychological Association, more than 20 percent of first marriages end in divorce within five years, and 48 percent of marriages dissolve by the 20-year mark, according to 2006-2010 data from the government's National Survey of Family Growth. According to the Texas Department  of State Health Services, in 2012, Texas had 80,030 divorces. This means there was 1,006 more divorces in 2012 then there was in 2011. These numbers show that you are not alone when going through a divorce. Divorce Lawyer servicing  Friendswood, Pearland, League City and Galveston County areas. Call ourat 713-829-4317.
Divorce Lawyer Fighting To Protect Your Legal Rights
 Our Divorce Lawyer knows that divorcing is a complex process and it is important to maintain control of many legal details. Each member of our office is deeply entrenched in the family law legal community which is of great benefit to our clients. At the Pascoe Law Firm our Divorce Attorney practices divorce and has experience negotiating final settlements for his clients in divorce. We know that during a divorce your life is in crisis and by paying attention to details, we will secure your best possible future. Whether you and your spouse can negotiate amicably or if you are headed to court, our office can keep the legal proceedings moving forward saving time, money, and helping to alleviate your stress. ​
Divorce Attorney Servicing League City and Friendswood
Our Divorce Lawyer knows that the divorcing process is a very personal and often a very stressful time. With significant life changing decisions to be made, it is critical to have an experienced divorce attorney in the League City, TX area who can aggressively fight for your best interests while showing you the compassion and personal attention you need in the areas of alimony, division of assets child support, and child custody. As our clients walk through this very sensitive time, we provide balance to the chaos handling the complex legal issues to keep the divorce process moving to a successful resolution. During this time of stress, you will deal with many unpleasant feelings. You may also have feelings of failure due to the demise of your relationship. You may be hurt by the words and actions of your spouse, and further devastated by infidelity. You may be searching for legal guidance but still confused about how the law in Texas applies to your specific case. You also may be very concerned about what is going to happen to you in the coming months and years. No matter how simple or complex your case is, we can handle the legal maneuvering for you protecting your rights and your future. Our Divorce Attorney understand first-hand how difficult this and have helped clients just like you weather the storm of divorce and come out on the other side in fantastic shape to rebuild their lives. Focusing on our personalized legal strategy to fit you're the details of your life, we aggressively represent you providing the legal support you need to move through the process as quickly as possible. We also handle:
Common Causes of Motorcycle Accidents
Motorcycle accidents can be caused by any of the factors that commonly cause other road accidents. However, the difference between motorcycle accidents and other accidents can be seen in the severity of the injuries. The following situations are especially dangerous for motorcycle drivers:
Accidents caused by distracted drivers– drivers texting, talking on the phone, eating, or otherwise distracted while driving and are at a much higher risk for causing accidents than those focused on the road.
Reckless driving accidents– other drivers speeding, failing to maintain a safe distance, passing unsafely or stopping suddenly pose a risk to motorcyclists riding alongside.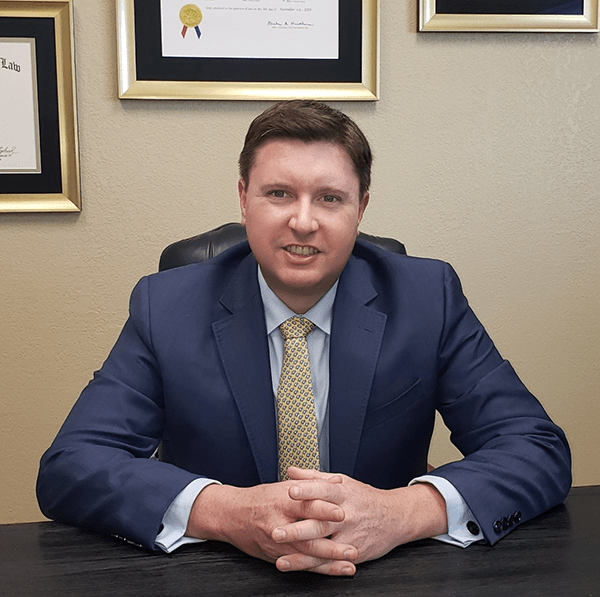 Door check accidents– a driver leaving or entering a vehicle can cause an accident by opening a door in the path of an oncoming motorcycle.
Merging accidents– a driver that is changing lanes can fail to look carefully and collide with or pull into the path of a motorcycle.
Accidents related to road conditions -debris on a road, potholes on poorly maintained roads, missing signage or similar road hazards can cause accidents.
DUI accidents– intoxicated drivers are unable to drive in a safe manner, posing a risk to the drivers around them.
Accidents caused by failure to obey signage. Drivers failing to yield, stop, or turning illegally can cause accidents by improperly entering into oncoming traffic.
Equipment failure accidents. A defect in the design or the manufacture of the motorcycle can cause the motorcycle to fail and lead to an accident.
What Should I Do After a Motorcycle Accident?
After a motorcycle accident, it is essential you follow a few important steps. Following these steps can ensure your safety and assist you in making an insurance claim or filing a lawsuit later with the help of a motorcycle accident lawyer in Alvin. If you experience a motorcycle accident, be sure to:
Get to safety- if the accident occurs in traffic, move yourself and your motorcycle, if possible, to the side of the road to avoid further accidents and injury.
Call the Police- if you or the other driver experienced injuries or property damage, you must report the accident. Remain calm, respectful, and relate as much of the events of the accident as you are able. However, you do not need to admit fault.
Document the scene- if possible, take photos of your damages and of the accident scene. Photos can help the courts and insurance companies make decisions later.
Exchange insurance information- while you do not need to speak with the other driver's insurance company, you will need the company name and policy information to file your claim.
Seek treatment for your injuries- unless your injuries are life-threatening, only leave the scene once cleared to do so by the authorities. Keep all medical treatment documentation for future reference.
Speak with an Alvin motorcycle crash attorney- if your accident occurred due to the other driver's negligence, if you were seriously injured, or if the other driver did not carry insurance, you will likely benefit from speaking with an Alvin motorcycle accident lawyer regarding a personal injury claim against the other driver.
Alvin Texas Motorcycle Accident Attorney
When a motorcyclist is hurt or killed because of someone else's negligence, an experienced Motorcycle Accident Lawyer can make that point at trial or in negotiations with insurance adjusters. The Pascoe Law Firm provides free personal injury consultations for victims injured in motorcycle accidents. If you are in the hospital, we offer free hospital visits after motorcycle accidents injury consultations in Alvin, TX and other surrounding areas. Contact our Motorcycle Accident Attorney at 
713-829-4317
. Hablamos Español.
Divorce – Reports, Research, & Statistics – Galveston County / League City