Pascoe Law Firm
Defective Tires
Principal office located in Friendswood, Texas.
Available to service League City, Webster, Pearland, Galveston, and the surrounding areas within Texas.
When a defective tire causes a car or truck accident how the tire is designed, made, cured, packaged, stored and used can all have an effect on how that tire performs. If the tire is defective, that defect can be the cause or one of the causes of a serious accident. If you suspect a tire defect caused an auto accident, talk to a product liability lawyer at the Pascoe Law Firm in Galveston, Texas. Our investigators look not for the easiest explanation for a car or truck accident, but for every explanation. Call us now. We can help.
Tires tend to be one of the most overlooked pieces of equipment on a vehicle. Despite the fact that tire hold the entire weight of the vehicle. Without tires the vehicle would not be able to go anywhere. The safety of a vehicle's occupants relies on the quality and dependability of its tires and tire companies are hiding the fact that their tires are far more prone to failure than people believe. Tire blow outs and tread separation are the cause thousands of accidents each year and in many of these cases, the tires were well maintained and blew out due to defects in the design or material of the tire rather than improper maintenance.
Common Causes for Defective Tires
​Tire defects can cause or contribute to serious car and truck accidents. Common causes of defective tires include:
A dangerous tire is often the result of careless manufacturing — and the manufacturer should be held accountable.
In some cases, especially in truck accidents, a maintenance crew might put a retread on the wrong axle.
A retailer may stack and store tires in a manner that causes defects.
​​However the tire defect happened, talk to a lawyer who has experience with tire defect investigations and with litigating against major manufacturers, trucking companies and retailers. ​A tire defect can cause loss of control that results in a car or truck flipping or rolling. Any degree of variance in manufacturing, storing or maintaining tires can affect the tire's durability. Your personal injury and product liability attorney can explain your rights in a tire defect case.
How A Tire Blowout Can Cause to Car Accidents
​While a tire blowout can often seem like more of an inconvenience than a real danger, serious accidents are a very common hazard of tire blowouts. In fact, a recent study revealed that about 6.7 percent of accidents are caused by tire blowouts. What happens is that the violent blowout causes the driver to lose control of the vehicle and collide into another vehicle or damage stationary property. A tire blowout could even cause a driver to swerve into an innocent pedestrian.
​A tire blowout car accident can occur anytime a tire deflates rapidly. Many times, a tire blowout can create disastrous results. According to the National Highway Traffic Safety Administration (NHTSA), there are an estimated 23,000 vehicle accidents and 500 deaths every year concerning tire blowouts. When a car tire blowout accident occurs in the Houston / Galveston area, the Pascoe Law Firm is committed to holding all responsible parties fully accountable for their acts.
Only 13 percent of tire blowout accidents involve multiple vehicles. On the other hand, these crashes unfortunately tend to have serious injuries—or even fatalities—and take both drivers by surprise. Since tire blowouts happen suddenly and can cause a driver to swerve without warning, it is difficult to drive defensively and prevent collision. Unless a driver can quickly react to the blowout and quickly pull off the road, there is little chance of preventing collision.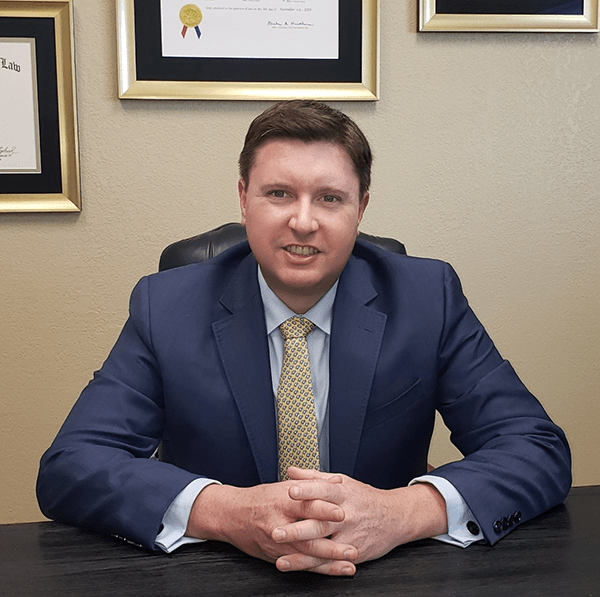 Preventing Tire Blowout Accidents
Because of the risks of tire blowouts and the difficulty in controlling the car to prevent an accident from following in the wake of the blowout, it is important to do everything you can to prevent tire blowouts from happening in the first place. These six preventative steps will help you avoid a costly tire blowout accident.
Avoid Risky Driving Areas– These include very rough roads, which can cause weaker tires to blow or flatten (which can cause a later blowout). This is especially true if your tires are not new or the tread is starting to wear. Construction zones can also be risky, as you could drive over a nail, puncturing the tire.
Get Tires Inspected Once A Year– A mechanic can let you know if your tires are too worn out or have suffered a puncture or other damage causing a slow leak that could lead to a blowout.
Change Tires Regularly– Even if no wear is visible, tires undergo a lot of pressure every day, which makes them more vulnerable to exploding over time. Generally, you should change them out every 35,000 miles or every few years. As soon as you can see cracks, serious tread wear, or other damage, you also need to change the tires out.
Check Tires Weekly– Look for any cracks, irregular sidewall, dents, bumps, or weakened areas on the tires. Also, make sure that the tire pressure is ideal by putting air in the tires as needed.
Check Tires After Every Accident or Incident– Even just bumping the curb a bit can cause a leak that leads to a blowout. As soon as possible after an incident that could affect the tires, check for damage.
Stay Updated On Recalls– Defective tires cause a significant proportion of tire blowouts. Keep yourself up-to-date on any recalls on your brand of tires, and if there is a recall, follow all instructions given by the manufacturer.
If you take proper care of your tires by doing these things, you will be much less likely to have a tire blowout accident. Unfortunately, some people are negligent about caring for their tires, putting you at risk. Other times, a defective tire itself or poor workmanship by a mechanic can make you more likely to get into a tire blowout accident. When this happens, it can be difficult to hold the responsible party liable.
The Main Causes of Tire Failures In Cars
​The most common tire defects all point to the ability of the tire to bond or adhere to the rim. Defective adhesives, impurities in the materials that the tire is comprised of and the age of the tire all play a role in the effectiveness of the tire, the manner in which it wears while on the road and the likelihood that it will blow out. In some cases, customers are sold tires that are old and have been exposed to the elements. Heat and friction can cause the materials to degrade and many tires are stored outdoors where weather and other factors can affect them in adverse ways.
​The Impact of Tire Failure on Vehicle Control
Tests have been conducted in which professional drivers were given advance notice of an impending tire blowout and were unable to safely maintain control of the vehicle even though they had been anticipating the tire failure. If professionals are unable to maintain control of a vehicle in such a situation, regular people who are not expecting a blowout cannot be expected to either. When a tire blows out, it can make it nearly impossible to steer the vehicle and it may even cause the vehicle to roll over.
Contact a Texas Defective Tire Accident Lawyer
If you have suffered a personal injury as a result of a defective tire, call the Pascoe Law Firm at 
713-829-4317
. Pascoe Law Firm provides free personal injury consultations. Contact us online or by phone  in Webster / League City /Galveston / Texas City for help with car accident, truck accident or motorcycle accidents that may have been caused by tire defects. Our Car Accident Lawyer will represent your best interests and help you obtain the compensation you deserve. Hablamos Español.
Attorney, John D. Pascoe and the Pascoe Law Firm, is responsible for the content on this website, principal office and only office located in Friendswood, Texas. Servicing: Alvin, Angleton, Atascocita, Bay City, Bacliff, Baytown, Beaumont, Bellaire, Brazoria County, Brookside Village, Clute, Conroe, Clear Lake, Clear Lake Shores, Chambers County, Channelview, Cypress, Danbury Dickinson, Deer Park, East Houston, El Largo, Freeport, Friendswood, Fresno, Fort Bend County, Galveston, Galveston County, Greenspoint, Gulfgate, Harris County, Hitchcock, Houston, Houston Heights, Huffman, Humble, Huntsville, Jefferson County, Katy, Kemah, Lake Jackson, La Marque, La Porte, League City, Liberty County, Manvel, Memorial City Houston, Midtown Houston, Missouri City, Montgomery County, Montrose Houston, Nassau Bay, North Houston, Pasadena, Port Bolivar, Port Arthur, Pearland, Richmond, Rice Village, River Oaks, Rosenberg, Rosharon, Santa Fe, San Leon, Seabrook, Shoreacres, Sienna Plantation, South Houston, Sugar Land, Southbelt Ellington, Spring, Texas City, Taylor Lake Village, The Woodlands, Tiki Island, Tomball, Victoria, Uptown Houston Galleria, Webster, West Columbia, West University Place and throughout Texas.
Webpage is intended solely for residents of Texas or Persons seeking representation within Texas. An Attorney-Client relationship only occurs when both parties agree that the Attorney will represent the Client and will not be created until that agreement occurs. Website and all of its pages is intended to be used for educational purposes and does not constituted as legal advice. All information on every page of the website does NOT suggest or claim that the attorney has a specialization in any area of legal practice or certification. Attorney not certified by the Texas Board of Legal Specializations.
"John is very professional and great at what he does! He asks questions to be informed of your case so he can give you the best options and advice. He genuinely wants to help you and wants to make a good outcome for you. Would definitely recommend him to people needing his services!"