Pascoe Law Firm
Cruise Ship Injury Lawyer
Principal office located in Friendswood, Texas.
Available to service League City, Webster, Pearland, Galveston, and the surrounding areas within Texas.
Cruise Ship Injury Lawyer
​Our cruise ship injury lawyer represents cruise ship injuries of those who were hurt or injured by the negligence of cruise lines. Many people leave to go on cruises and leave from Galveston, Texas or Miami, Florida. According to the Cruise Lines International Association (CLIA), between 2005 and 2011, there were 100 million passengers on cruise ships. Unfortunately, cruises are not always the pleasure that they are advertised to be and passengers may become ill or suffer injuries due to the negligent behavior and actions of crew members. Cruise companies have gone to great efforts to protect themselves through legal loopholes and the fine print placed on their tickets, so it is important that you are represented by a qualified and experienced attorney who has a past record of success when pursuing damages following a cruise ship injury. Cruise lines have teams of lawyers who immediately investigate shipboard passenger claims with the objective of benefiting their employer.  If you have been injured on a cruise ship contact the Pascoe Law Firm today and talk to our lawyer at
 713-829-4317
.
Causes of Cruise Ship Injuries
Passenger Accidents are quite common on cruise ships. There are many things that can go wrong during a cruise and most passengers are completely unaware of the many possible causes of harm that exist on a cruise boat and at port. These injuries include the following:
Gangway Accidents: Gangways are the narrow ramps or passages used by passengers to embark or debark from a ship. Gangway accidents usually involve either slipping on wet or slippery surface areas, steep inclines, steep declines, lack of crowd control, negligent supervision, and tripping over uneven panels, and other unsecure surfaces located at the top of the gangway where it meets the boat.
Illnesses and Food Poising: Illnesses that result from the contamination of food or ship supplies. The confinement of many people on board a single ship makes it relatively easy for diseases to spread once an outbreak occurs, which makes it extremely important that each ship's crew is diligent about sanitation, disease prevention and early detection of outbreaks.
Slip, trip and fall accidents: There are numerous ways that a passenger can suffer a fall on a cruise ship. Wet or uneven surfaces account for the majority of slip, trip and fall cases, but obstacles placed in the path of travelers and the lack of warning signs may contribute as well.
Rape and/or Sexual Assault: Physical or sexual assault by a crew member or by other passengers. Both criminal and civil charges can be filed in the event that a traveler should be the victim of physical or sexual assault. These injuries are simply inexcusable and it is the responsibility of cruise companies to screen their employees properly and take immediate action whenever a customer files a complaint or cites concern with an employee.
Disappearance of passengers: travelers may find that a loved one is unaccounted for and may have been abandoned at port or suffered some ill fate. Cruise companies are responsible for the wellbeing of passengers and accounting for all those who are on board.
Drugs or Alcohol: Intoxicated crew members or other passengers can cause accidents that result in injuries to themselves and passengers. When these incidents occur, the cruise company may be held liable for any harm that befalls a passenger while a crew member is under the influence.
Excursion Accidents: Cruise lines often argue that they are not responsible for "off-ship" injuries to their cruise passengers because of a signed waiver of liability clause. Additionally, they try to argue that company proving the excursion is an "independent contractor" over whom the cruise line had no control.
Common Cruise Lines and Cruise Ships
​List some of the more common cruise line companies that provide service in the United States are:
Carnival Cruise Line
Celebrity Cruises
Costa Cruises
Cunard Line
Disney Cruise Line
Holland America Line
MSC Cruises
Norwegian Cruise Line
Princess Cruises
Royal Caribbean International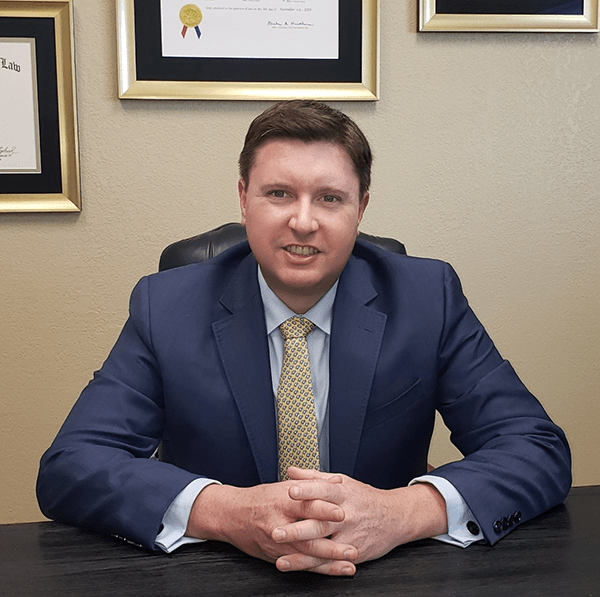 The Port of Galveston has several cruise ships that make stops to Galveston, Island.  The following are some of the cruise ships that depart from the Port of Galveston are currently:
Carnival Dream
Carnival Freedom
Carnival Vista
Disney Wonder
Enchantment of the Seas
Liberty of the Seas
Galveston has two different facility locations that cruises depart from to start or end their voyage both located at 2502 Harborside Dr., Galveston, TX 77550.
Cruise Ship Safety Statistics
​According to the the U.S.  Department of Transportation (DOT), National Geographic, and BBC the following safety statistics show the potential danger of getting hurt or injured upon a cruise ship. Safety statistics or cruise ship safety include:
In 2017 and the first quarter of 2018, there were around 100 serious crimes reported to the Federal Bureau of Investigation (FBI). The most common crime was sexual assault, of which there were 72 incidents reported over that 15-month period.
Since 2000, reports say roughly 300 people have fallen overboard. There were 17 cases in 2017 and so far in 2018, there have been five.
Since 2005, there have been 448 major accidents reported.
Between 2005 and 2011, 16 people died in accidents.
Since 2000, around 300 people have fallen overboard. There were 17 overboard incidents in 2017 alone.
Between 1979 and 2013, 55 cruise vessels sank, with 15 of those occurring between 2010 and 2013.
From 1972 to 2011, 98 cruise ships ran aground. Between 2005 and 2013, 66 passenger ships reportedly ran aground.
Cruise Ship Illness Statistics
​As stated, cruise ship injuries are quite common, but so are illnesses while onboard a vessel. Due to the close quarters, illnesses such as viruses and other infections can quickly spread and contaminate thousands of people.  Consider these statistics about illnesses on cruise ships:
Norovirus is considered the most likely cause of illness on cruise ships. Every year in the U.S., there are an estimated 19-21 million cases causing over 56,000 hospitalizations.
Between 2010 and 2011, there were 14 outbreaks of gastrointestinal viruses on cruise ships.
In 2012, there were 16 gastrointestinal illness outbreaks.
In 2013, there were nine outbreaks.
Attorney for Cruise Ship Accident and Cruise Ship Injury
​The Galveston cruise ship accident lawyer at the Pascoe Law Firm will fight to protect your legal rights. We know that cruise ship injuries and accidents can be complex situations for those injured. When the result is death, permanent disability, or disfiguring injuries the the cruise ship companies and their team of lawyers will resist paying full compensation or try to fight you every step of the way. The Pascoe Law Firm has the resources and the determination to aggressively represent our clients against large corporations. We draw on a network of experts to help build a case for defective design, machine defects, safety violations, and other liabilities from the negligence of cruise liner. We take the time to understand how this accident has affected your life and how it will change your future. We thoroughly document your claim for damages to cover medical care, financial burdens and personal loss and suffering. If you have been injured while aboard a cruise ship, contact our attorney today for a free case review. Call us at 
713-829-4317
.