Pascoe Law Firm
Crane Accident
Principal office located in Friendswood, Texas.
Available to service League City, Webster, Pearland, Galveston, and the surrounding areas within Texas.
Crane Accident Lawyer
Attorney For Crane Accidents, Injuries, and Lawsuits
Common Causes of a Crane Accident
According to the Crane Inspection & Safety Bureau, 50% of all the crane accidents that occurred in 2009 resulted in fatalities. Each year, 80 workers are seriously injured or die from a crane accident. Following a fatal crane accident it might be appropriate to file a wrongful death claim. Crane accidents are often caused by the negligence of the crane related professional or is from the lack of adequate training on how to operate the crane or because of to lack of experience operating the crane. The dangers of a crane accident are not limited to an industrial worker or construction workers. Bystanders or passerby are also injured each year in crane accidents involving a mobile crane or overhead crane.
In 2010, at the Crane & Rigging Conference, the statistical information relating to crane deaths and injuries was reported by the Center For Construction Research and & Training. According to the report at the Crane & Rigging Conference, in 2008 there were 58 deaths that occurred from crane accidents. In addition, there was 126 injuries occur in a crane accident; with a 100 of the 125 crane accident injuries occurring to construction workers. However, construction workers are not the only people who get injured in crane accidents. Others who were injured in crane accidents were rescue workers and people passing by near construction or industrial sites. Many of these accidents are associated with the crane collapsing and this caused 39% of the injury and fatality incidents.
Liability for Crane Accidents
​After a crane accident there is a lot of different parties who could be held liable. This is not limited to the operator or rigger of the crane. It can also include the construction company and possibly the property owner. After a crane accident the company operating the crane could face inevitable fines for not properly training the crane operator or crane signals person for the riggers; as well as, other litigation and fines from the incident.
Common causes for crane accidents include: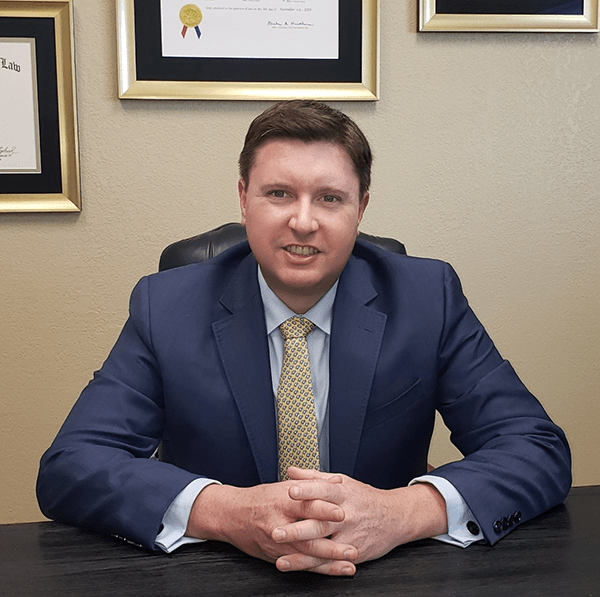 Human Error– the most common causes for a crane accident is due to human error or lack of training and experience
Exceeding Capacity– another common cause for crane accidents is due to try to lift an object past the capacity of the crane.  This can lead to the crane being upset and tipping over or becoming unstable and losing its grounding.
Swinging the Crane Boom– if the crane does not have the outriggers fully extended it can cause a crane accident. Often crane accidents occur when the crane operator attempts to swing the boom without it being fully extended causing it to become unsafe.
Electrocutions– it is common for electrical injuries to be a common crane accident that can occur.  Electrocutions accidents with cranes typically occur with a mobile crane. Many mobile cranes require to be connected to a power source to operate. Many mobile cranes can be dangerous and can electrocute a construction worker when they attempt to connect an electrical power source to the mobile crane.
Hit by Object– many crane accidents occur when a construction worker or bystander is hit by an object being moved by the crane. This category also covers when the objects that the crane fall from its connectors and injures or kills people below. For example, through an uncontrolled hoisted load or crane part.
Crane Accident Prevention
In 2008, Texas had the second most injuries and deaths from crane accidents with 9 deaths and 20 injuries. These numbers make Texas responsible for 9% of the all the crane accidents that occurred that year. This is extremely alarming when you consider that there is only an average of 42 fatal crane accidents per year. As a result, it is easy to see the need for safety guidelines and procedures to prevent a crane accident. One of the best ways to prevent these types of accidents is to make sure that all workers are properly trained and certified on all the different types of equipment they may use or have available at a construction site or industrial project. In addition, in is important that the crane is properly and regularly maintained and that a safety plan exists for each lift.  In a report from the OSHA, some of the best ways that construction workers and construction management companies can increase crane safety include:
Safety Plan– before using a crane it is important to create and have everyone know the safety plan for using a crane. The safety plan should include what the weight restrictions are for the crane, how to stay within the maximum weight restrictions, not using crane over or swinging objects over workers, and identifying and clearly marking where power lines are located. With the high number of crane accidents that involve electrical injury or electrocution it is important to be aware of all power lines before using a crane. Furthermore, a safety plan should also include identifying where the cranes power source of electricity will be connected. By following a safety plan that includes electrical dangers it could eliminate or prevent a large number of deaths each year. Ultimately, it is important for all construction mangers and constructions workers to make sure that everyone is following the safety procedures for the work site.
Training and Certification– as mentioned above it is important to have crane operators and rigger signalers to have the proper training and experience to use a crane.
Level Ground– it is important the crane be used on a level ground so that it does not become unstable or un-leveled.
Inspect Equipment– before and after each use it is important to inspect the crane and make sure that it is working properly.
Check Weight and Stability of Loads– before raising an object to its full height, the crane operator should lift the load a few inches before moving the load. This will check the stability of the load the breaking of the crane before the load is elevated to a dangerous height.
A majority of the crane accidents that involve injuries and fatalities can be prevented if the proper safety procedures for crane use are followed. The Crane and Inspection & Certification Bureau pointed out that 90% of crane accident are caused by human error.  With proper safety, training, and certification a majority of crane accidents can be prevented.
Lawyer for Crane Accident and Injuries in Texas
A crane accident can lead to law suits and litigation for the construction company, crane operating companies, and the property owner. Many of these litigation costs can be prevented and avoided with proper training which is a lot cheaper than the costs of a law suit. Our crane accident attorney is experienced in handling personal injury cases and injuries from construction sites. If you or a loved one has been injured or killed in a crane accident it is important to identify the party whose actions were negligent. This could be the construction company, a subcontractor, the property owner, or the construction management company. The Pascoe Law Firm has the resources and experience to handle an injury case after crane accident has occurred.
It is always horrible to hear that someone has been injured in a crane accident. These accidents can be extremely dangerous and the injured could face a length recover time from their personal injuries. However the crane accident occurs, the injured can face severe injuries due to being hit by such a large object traveling at fast rate of speed. Crane accidents victims typically face severe injuries and a long road to recover. Many crane accident victims are never able to fully recover from their injury and may even pass away from the catastrophic injuries that can occur. If you or a loved one has been in a crane accident, please contact a personal injury lawyer who can help guide you through this difficult period in your life. We provide a free case evaluation to explore your potential injury legal options. Call our crane injury lawyer day or night at 
713-829-4317
.  We provide free case evaluation in Galveston, Texas City, Baytown, La Porte, Beaumont, Angleton, League City, TX areas. Hablamos Español.